Miss New Jersey 2016 Brenna Weick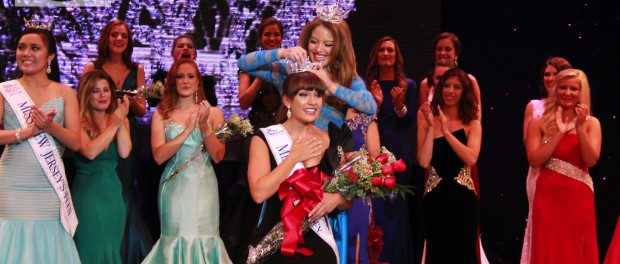 The past week has baan a tough one for the 30 talented & smart girls who have been competing for the title of Miss New Jersey. From early morning rehearsals to late-night interview practicing with their roommate, the girls have been preparing for this day since the moment they stepped into pageantry. And at the same time, this is also a bitter-sweet moment for all, as we reminisce and remember the one who has left her legacy with the contestants moving forward, Cara McCollum. These young contestants have gained so much from her, and we hope that they continue to make the State of New Jersey proud just as Cara, and previous Miss Jersey's have done so in the past.
This evening, New Jersey crowned herself a new Miss New Jersey, Brenna Weick, a graduate of High Point University, in North Carolina.
Weick, since the age of 14, has "wanted the opportunity to sing and dance on stage," she said. She continued on that, "performing and pageantry seemed like the perfect outlet for me. I won Miss Coastal Shore's Outstanding Teen, which qualified me to compete for Miss New Jersey's Outstanding Teen and made me a "Shore Girl" for the very first time. In the Miss New Jersey Education Foundation, there are several pageants that hold their competition on the same day and work with each other throughout the year…I found myself a part of this concept when I won my first local title, and am proud to remain a part of the Shore Family today. My title, Miss Seashore Line, represents a historic train line from the Jersey Shore."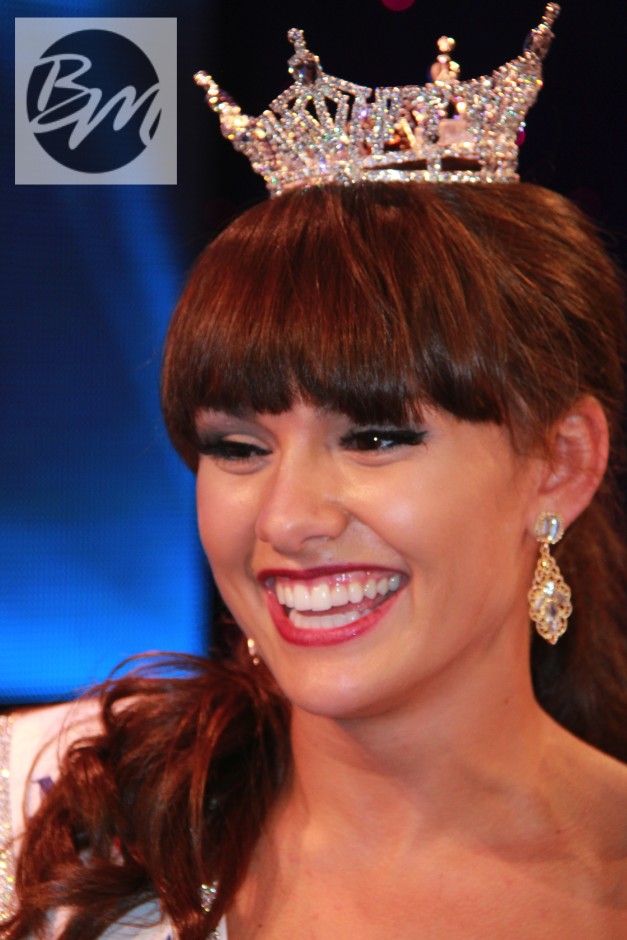 From the moment the jeweled crown sat on her head, you could see a twinkle in Weick's eyes. She truly is deserving of this new title, and all which is to come as she heads off towards Miss America this year. In her post-crowning moment, we were able to spend a few minutes with her and share with our readers about herself, her platform, and what's to come in the future.
Tirusha, Editor-In-Chief: What was going thru your mind when it was just the two of you left on stage?
Brenna: I've actually been in that position a few times. This is my 4th year competing. My first year, I was the 1st runner up; my 2nd year I was 1st the runner up and my 3rd year I was the 2nd runner up. So I have been in that position so many times and I have to tell you that your mind is just completely blank. And you're just waiting…waiting to hear what happens. When I heard Olivia's name as 1st runner up, I was just in shock and completely collapsed, I really wanted to make sure I gave her a huge squeeze and congratulated her because I knew exactly how she was feeling. And let her know that she's amazing as well.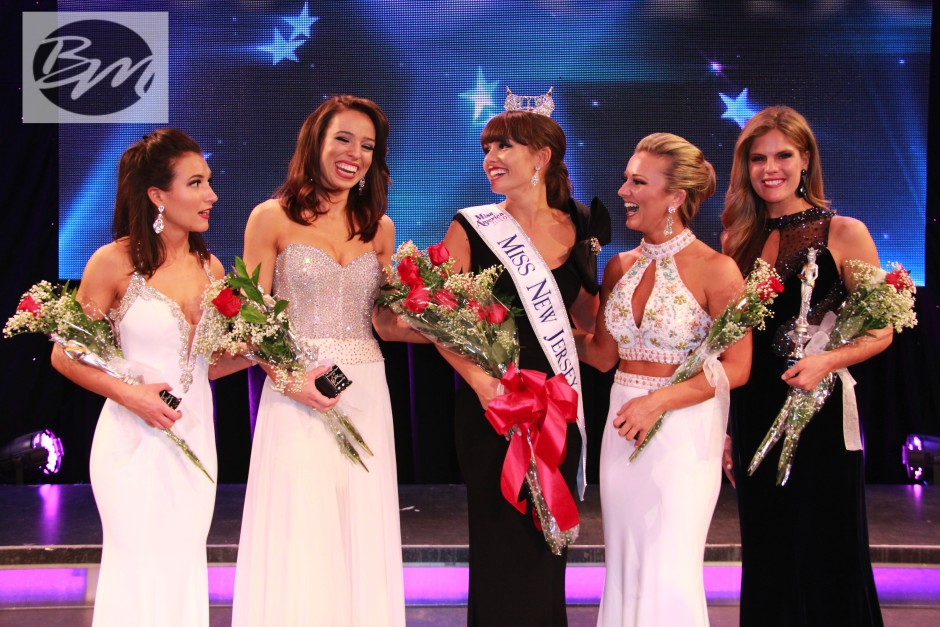 And we saw that right away; the first thing you did was show her some sisterly love!
Yes, yes! Being 1st runner up is a really, really hard position because you're so close, and I've felt that before, (and) I knew I always wanted to give the 1st runner up a huge hug, and just honor my sisters because I've been in their shoes. And they're all just so wonderful.
Now we live in a day in age where kids as young as 7 or 8 years old are on social media; they are Snapping, Tweeting, Instagraming. The only reason I have half the social media I do, is to look out for my little cousins, nieces and nephews. All these things are out there; tell us how you hope that with your platform you can help to provide a safer environment for the young generation and the adults as well.
So I use an acronym for kids which is really easy to understand. It's the word SPACE. So my platform "Navigating the Cybersphere," we use fun words like SPACE and it stands for: S-select online friends carefully, P-protect personal information, A-act wisely, C-control privacy settings, E-expose cyber bullying or abuse. So I teach them those quick tipis which are really easy to understand and we play things like cyber Bingo, and I do fun things with them, while trying to explain the importance for fighting cyber-bullying. One example of how I try to explain the importance of fighting cyber bullying is that I give them a tissue paper heart and ask them to crumble it up. And then I ask them to make it back to how it was before. And then when they realize that you cannot change something once you damaged it, I try to explain to them that this is what happens to someones heart once you cyber-bully them; they can never be changed back, and they can understand the impact. I also think that is'e easier for kids to look up to someone like me when talking about social media than their parents. If "Miss NJ" is telling you, then maybe it will work.
Weick went onto assert, "I am incredibly honored and I think that me winning this title on the fourth try shows a lot of perseverance and tenacity, and that's what you gain from  this organization. Not only best friends, sisters, and an amazing experience, and the opportunities. You learn how to be a better person.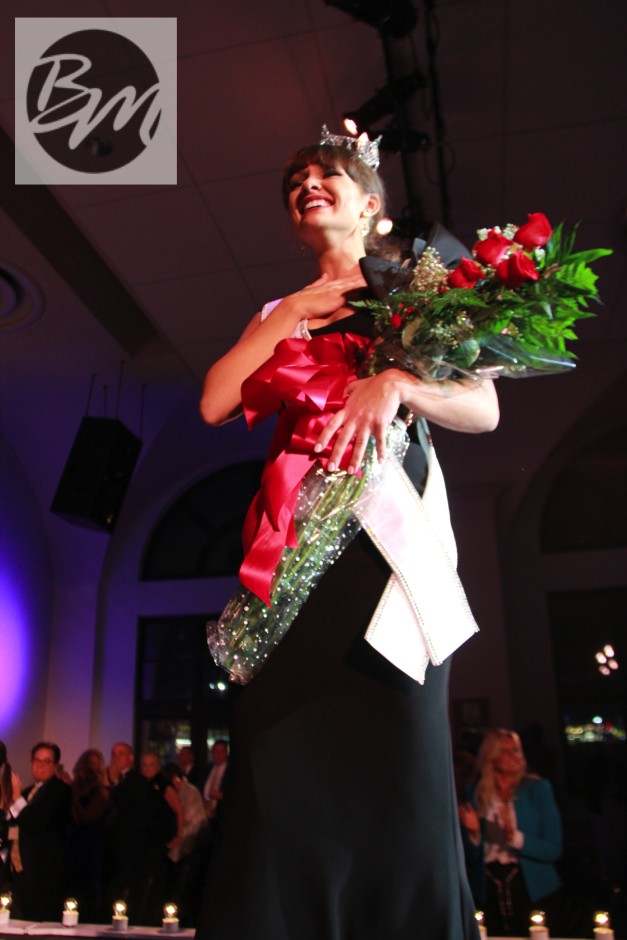 Now the road to Miss NJ is obviously not an easy one. You said that this is your 4th trial to get to where you are today. How do you foresee the road to Miss America being to you? What hurdles you think you'll have to jump across? And what is going to make you stronger?
Well I've always dreamed of going to the Miss America stage. So I am ready to buckle down and do everything that I have to do. I also look at competing for Miss New Jersey as a stepping stone for Miss America. So I said, I want to look like I would look on the Miss America stage. I want to be so ready for swimsuit and talent, that I could go straight to Miss America. I already feel ready and I am excited to push myself further. And to represent the State; it will help me to own the skills you need to be the best Miss America you could be.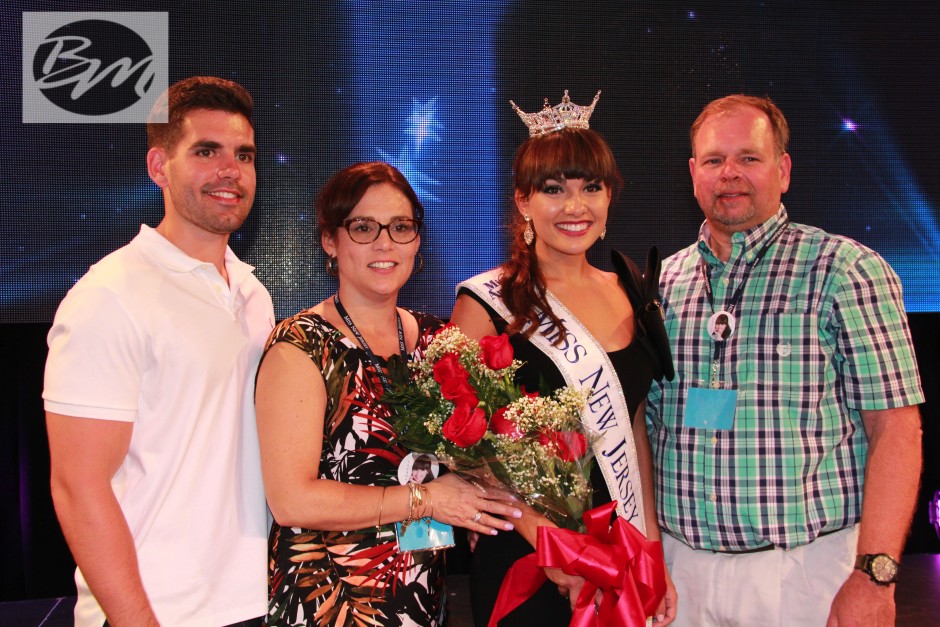 Now what advise do you have for the Little Stars and Miss New Jersey Teens who want to one day be in the shoes which you're in right now?
Honestly my Little Stars and younger sisters, who are teens, I would tell them to keep going and keep reaching for your goals. There is nothing that can stop you. There is a sisterhood which is ready to welcome you with open arms. When I saw the former Miss New Jersey's on the stage tonight they were so exited and said "Welcome to the party!" Just to welcome them and tell them I would help them with anything, and I hope they continue doing this, and just set the bar high!
*** To learn more about the Miss New Jersey Education Foundation or to make a donation towards this wonderful cause, please visit their official website.
*** All photos are courtesy of P.G. Photography; be sure to like their official fanpage!