The Road to Miss America 2018 – Miss Arizona MaddieRose Holler
As each day passes, it means we get ONE day closer to the Miss America pageant. This week the contestants had their official introductions in Atlantic City, visited Red Door Spa, and so many other fun things! But we, at Bravura Magazine, are still continuing to share with you about these amazing women vying for the title of Miss America 2018. With that said, we're excited to continue our "Road To..." series with Miss Arizona 2017, MaddieRose Holler. Continue reading to learn more about MaddieRose and her journey towards the crown.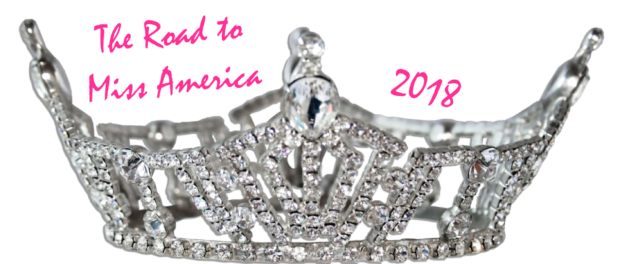 Share with our readers a bit about your platform and why you chose to represent/advocate for this organization.
As a 12 year-old who wanted to make a difference, I didn't quite understand what I was getting myself into—the emotional and physical commitment that comes with being a military advocate. Little did I know that a simple desire to volunteer would then shift into a call to action. Inspired by my father's 20 years of service in the U.S. Navy and my brother's active duty service, completing two tours in Iraq and one Western Pacific Deployment, I embraced my service platform Supporting Our Military and Their Families. With that, I wholeheartedly believe that "freedom is not free" should be more than just a catch-phrase—it should be a way of life. It is our collective duty as the American people to give back to our service members and their families.
From the time I was 12, when my brother was actively deployed in Iraq, I produced a podcast on VoiceAmerica Radio Network, where my show was top ranked with 3.5 million listeners in 189 countries. During this time, I took advantage of that reach to dedicate many episodes to Supporting Our Military and Their Families. The last 4 years, I have invested nearly 200 hours with Military Family Support Group (MFSG) as a dedicated volunteer and advocate. As of December 2016, I assumed the role of President of MFSG. As President, I have dedicated myself to continue the founder's mission to serve those in uniform through the creation of care packages to show the community's gratitude, love and patriotism. Under my direction, MFSG was successfully granted membership into the Alliance of Arizona Nonprofits. Last year I partnered with State 48, a popular Arizona clothing company, to implement a R.E.D. Friday shirt to Remember Everyone Deployed, where the proceeds of each shirt directly benefits the organization. Further, last spring, I drafted a Senate Concurrent Resolution to push recognition of the organization's efforts and the level of significance it holds in Arizona. This newfound role has accelerated my level of advocacy and increased my appreciation for those serving.
Through my actions, it is my hope that not only will others follow suit, but awareness is being raised for the vital importance of serving those who serve us.

What has been one of your biggest takeaways since being part of the Miss America Organization?
It has taught me to live out my truth. What I mean by that is that it has allowed me to embrace my story of coming from a low income family in addition to possessing a culturally diverse childhood, presenting the need for me to pave the way for my future. My father joined the military at 17 years old and my mother came to the U.S. from the Philippines at 22 years old; obtaining a college education was stripped away from her due to activity in a 3rd world country. They didn't necessarily have choices, but they raised me to believe that if I wanted something I had to work for it, money wasn't an excuse. The Miss America Organization has been instrumental in providing me with arguably the BEST internship of my life as well as it has also assisted me in being 100% financially responsible in funding my greater education. With that, I am proud to be debt from Arizona State University's Walter Cronkite School of has allowed me to realize that I may not be rich in money, but I am rich in experiences… At the end of the day, that's what counts.
What is one thing you are looking most forward to during Miss America week?
I most look forward to continuing to foster the relationship with my Miss America Sisters! We will be in Atlantic City, NJ for two weeks for rehearsals, shooting promos and competing in the preliminary competition leading up to the live competition on ABC. This couldn't serve as a better time to continue to get to know each other while making memories at various events throughout the week. I also look forward to living in the moment! Many times we tend to wheel ahead, pushing to get to that next step, but I am determined to bask in the days leading up to Miss America Finals, soaking in the experience and having fun while moving towards the finish line.
What words of thanks would you like to share with those who have helped you along the way to becoming crowned for your State?
It has taken a village to get me where I am today and because of that I have too many people to thank for providing me with the resources, the wisdom and the confidence in hopes of becoming Miss Arizona and now Miss America. Thank you to my family and loved ones, for standing by me in this journey- from the local level all the way to Miss America, it has been quite the ride. To the Miss Arizona state board, especially my directors Stacey Kole and Cathy Herd, thank you for taking time the time out of your everyday lives to prepare me for this opportunity of a lifetime- from wardrobe, to talent, to interview to appearances, you have been a guiding light every step of the way. I also would like to acknowledge my sincere gratitude towards all the Miss Arizona sponsors for getting me Miss America ready, a few are highlight here: Glam Squad Couture, Scott's Training Systems, Heather Sumlin of Mental Management, Julia Hernandez of Leidan Mitchell Salon, Junky Trunk Boutique, The Platinum Spray Tan, Kendra Scott, Amanda Victoria Beauty, Amyzing Nails, Contemporary Dentistry, Whiplash and Jenn Cady Photography. Finally, because there are too many to name, thank you to every individual who had a role in my preparation or has taken the time to encourage my efforts in this endeavor. Simply put, I couldn't have done it without this small army behind me.
Please share with us your social media outlets so that people can follow you on your journey to Miss America.
Facebook, Twitter, Instagram, and Snapchat: @MissAmericaAZ.