The Road to Miss America 2018 – Miss Alabama Jessica Procter
With Alabama having just won the national title for Miss America's Outstanding Teen, all eyes are on The Yellowhammer state to see if the crown will be coming home for a second time this year, as their state title-holder competes for Miss America 2018! With that said, the next contestant to be featured as part of our series, "The Road to Miss America 2018," is none other than Miss Alabama Jessica Procter! And we got to meet her a few times while in Orlando for the MAOTeen pageant! Continue reading to learn more about Jessica and her journey towards the crown!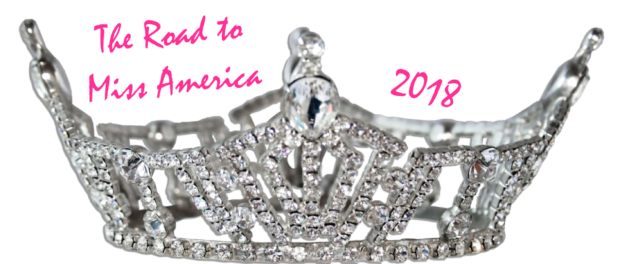 Share with our readers a bit about your platform and why you chose to represent/advocate for this organization.
Taking a trip to a third world country enabled me to see the overwhelming level of food insecurity that was present in our world. Back in the states, I began traveling to lower-income areas of town with my church to spend time with these communities and reach out to the local kids, and I began volunteering at our local food banks and soup kitchens. My dream became that hunger would be increasingly less of an issue for people everywhere, so I looked to expand my efforts. I partnered with the West Alabama Food Bank and Feeding America and became the Overseer and Expansion Director for an initiative known as Fifth Quarter that recovers and donates all leftover food from home football games, basketball games, and gymnastics meets at the University of Alabama. In a country where 43 million people are in need, "Step Up to the Plate" is vital. Through rallying a diligent and passionate team, I have created a systematic plan for implementation in other stadiums, which will mimic the plan in place at my university. For the upcoming school year, we are on track to have a Fifth Quarter program beginning at the University of Georgia, the University of Kentucky, and the University of Oklahoma. Through this work, a day will soon come when those leftovers will fill hungry people's stomachs, rather than filling landfills. There are hungry people, but there are also wasteful people. I plan to use "Step Up to the Plate" not only to raise awareness for the hunger problem, but as a reminder for everyone to step up and do their part in fighting it – stop being wasteful and give of their time and leftovers.
What has been one of your biggest takeaways since being part of the Miss America Organization?
People listen to the girl wearing the crown. The Miss America Organization's prestige and long history give me the credibility to have my voice heard in a much larger arena. I am able to better champion personal causes not only to my community, but to my entire country. The Miss America Organization has also instilled in me the passion and given me an avenue to use my gifts to leave the world a better place than I found it.
What is one thing you are looking most forward to during Miss America week?
I am most looking forward to really getting to know each girl representing her state and developing lifelong friendships with them. When I competed at Miss America's Outstanding Teen in 2013, my favorite part of that experience was easily the lasting friendships formed. I am confident my Miss America experience will be just as rewarding in that way – if not even better!
What words of thanks would you like to share with those who have helped you along the way to becoming crowned for your State?
All the people in my corner – my parents, my friends, my directors, the Miss Alabama board, and even my social media friends – you have all motivated me, encouraged me, assisted me, inspired me, and loved me beyond what I could ever deserve or imagine. Thank you from the bottom of my heart, and I hope to make you proud in Atlantic City! I am who I am because of you!
Please share with us your social media outlets so that people can follow you on your journey to Miss America.
* Instagram: @MissAmericaAL*
*   Twitter: @MissAmericaAL*
*   Facebook: Miss Alabama Jessica Procter  *
*   Tumblr: @MissAmericaAL*
*   Snapchat: @MissAmericaAL*