The Road to Miss New Jersey – Miss Seashore Line – Brenna Weick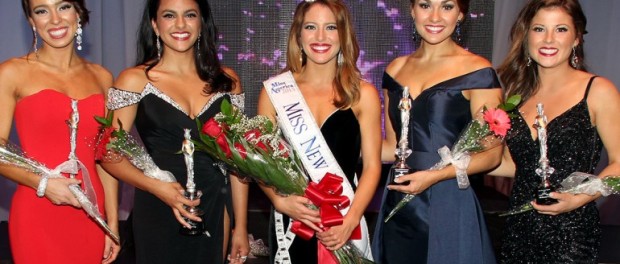 As we continue our "Road to Miss New Jersey" series, our next contestant is Miss Seashore Line, Brenna Weick.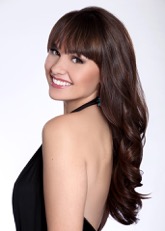 Please tell us why you chose to compete for your local county's title?
When speaking to any audience, I am consistently asked when and why I began competing in pageantry. As a 14-year-old, I wanted the opportunity to sing and dance on stage. I loved performing and pageantry seemed like the perfect outlet for me. I won Miss Coastal Shore's Outstanding Teen, which qualified me to compete for Miss New Jersey's Outstanding Teen and made me a "Shore Girl" for the very first time. In the Miss New Jersey Education Foundation, there are several pageants that hold their competition on the same day and work with each other throughout the year. We often refer to the girls who are crowned together in those multi-crown pageants, "pageant sisters." There are six directors who have been working together to hold their local pageant and support their six titleholders for years, and they call themselves the "Shore Family." I found myself a part of this concept when I won my first local title, and am proud to remain a part of the Shore Family today. My title, Miss Seashore Line, represents a historic train line from the Jersey Shore. I have performed on the train's holiday rides and represented the Shore area throughout my reign. Aside from representing one of my favorite New Jersey areas, I am eternally grateful to be part of a group of directors, titleholders, and volunteers who consider one another family. Through mock interviews, walk-throughs, crowning moments, and a ton of laughing, my director, Carol, and the rest of the Shore Family has made me feel at home.
What do you plan to accomplish if you were to win the title of Miss New Jersey 2016?
As Miss New Jersey 2016 I would aim to be an accessible, relate-able role model in the community. I would be eager to take every opportunity to serve my community and represent the Miss America Organization. Plenty of people do not understand the benefit of competing in pageantry, but I can personally attest to the fact that the Miss America Organization shaped the woman I am today. I want to show people that being a titleholder is more than wearing a beautiful crown, but about hard work, integrity, and perseverance. Above all else, I want to leave a legacy of warmth and genuine compassion for others. As Miss New Jersey I would treat everyone I met as if they were the most important person in the room and leave them feeling empowered. I think that with all of these things, perhaps New Jersey is ready for their next Miss America 😉
Share with our readers a bit more about you platform and why you picked this particular one.
My platform is entitled "A World of Difference: Navigating the Cybersphere," and it aims to encourage children and adults alike to use the Internet safely and with integrity. I chose to address this issue as my platform because the Internet and social media are becoming increasingly important and almost unavoidable in today's world. Whether being used professionally or personally, it's important to monitor your online persona. When speaking with children, I teach them about cyber safety using the acronym, "SPACE." S-select online friends carefully, P-protect personal information, A-act wisely, C-control privacy settings, E-expose cyber bullying or abuse. In taking these steps, kids can enjoy their cyber experience and parents can rest assured that their child is safe. I also work to teach community members about different social media platforms and how to use them effectively. I hold workshops where I answer questions people may have about certain social media glitches and teach the basics of Facebook, Twitter, Instagram, and Snapchat. My curriculum helps people of all ages to utilize the Internet to their fullest potential and #SpreadTheCyberLove while doing so.
"Bravura" is an artistic word for exceptional; in your own words, tell us what makes you 'bravura'!
I think what makes a person "bravura" is the way they overcome their obstacles. I have been competing in the Miss New Jersey pageant for many years. Having placed 1st runner-up twice and 2nd runner-up once, I have been "this close" to winning the title each year. While I'm proud of those accomplishments, they are not what set me apart. I believe what makes me exceptional or "bravura" is the tenacity I have to come back each year. Pageant girls are some of the toughest, most determined and tenacious girls in the world. I think my ability to persevere and keep pursuing my passion, regardless of any set backs, nay-sayers, or doubts, is what makes me exceptional.
—
To purchase tickets for the upcoming Miss New Jersey pageant, please visit THIS LINK.