The Road to Miss America – Miss Idaho Kylee Christine Solberg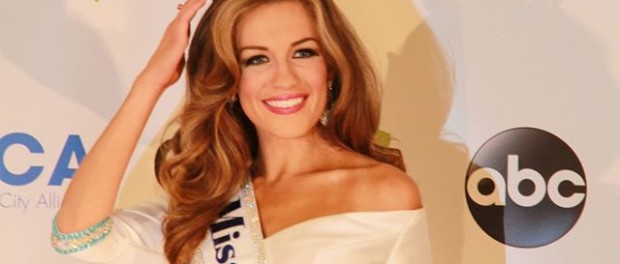 Our next contestant to be featured in our series, "The Road to Miss America," is Miss Idaho, Kylee Christine Solberg.
Age: 21
Hometown: Coeur d'Alene, Idaho
Platform Issue: Our Words Have Power
Talent: Classical Ballet
Education: Studying Communications at Boise State University; North Idaho College
Scholastic Ambition: Bachelors in Communication with a minor in Sociology
Scholastic Honors: Lambda Pi Eta Honors Society, North Idaho College Presidential Scholarship Recipient
My Defining Moment: When I was 15 I was able to connect with a young ballet student because of our diagnosis with amblyopia, making her realize that being different could be beautiful. It made me realize my struggles could be inspirational.
My Proud Accomplishment: Being one of about 60 students worldwide accepted into the summer program at The Harid Conservatory ballet school in Boca Raton, Florida.
Through her platform "Our Words Have Power", Kylee hopes to create a culture shift in the way we communicate with each other both on and offline. After several years of cruel treatment from bullies in elementary school, Kylee hopes to show others that words should be used to heal and uplift, rather than to hurt. Through and through, Kylee stands behind staying genuine in all aspects of her life, including her journey to become Miss America. As Miss America, being true to herself and the organization are her highest priorities.