The Road to Miss New Jersey – Miss Columbus Day – Madison Leigh Kennelly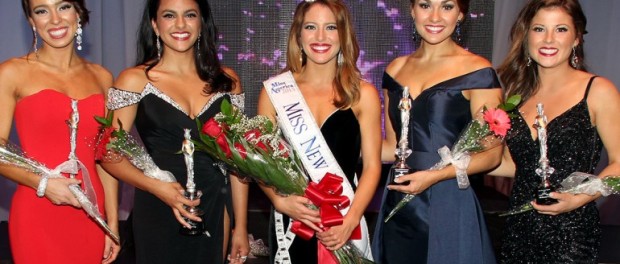 As we continue our "Road to Miss New Jersey" series, our next contestant is Miss Columbus Day, Madison Kennelly.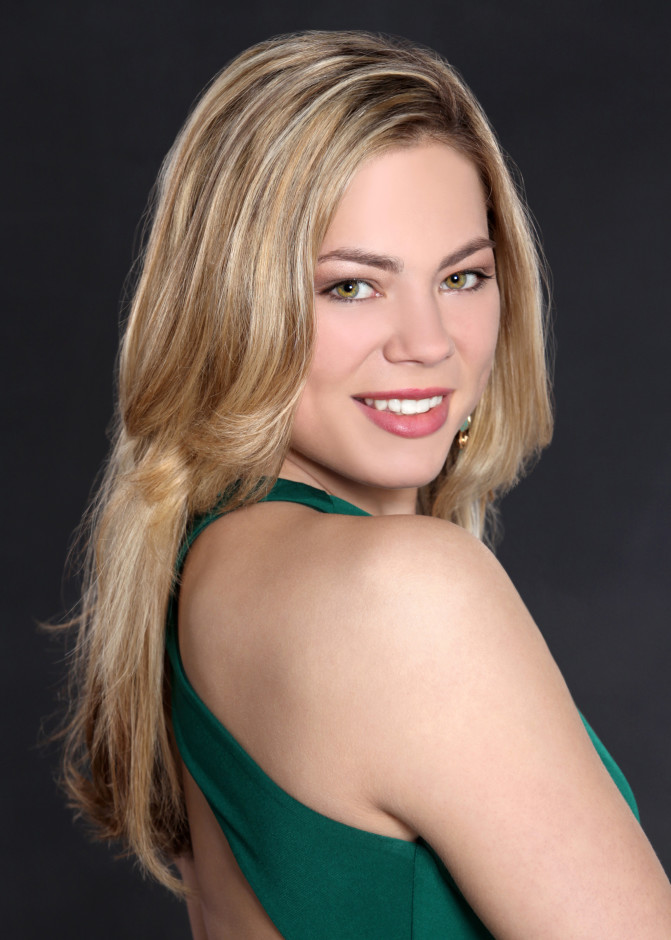 Please tell us why you chose to compete for your local county's title?
This Miss New Jersey Education Foundation has been crucial element in the development of my community service platform from the time I was 13 years old and entered the Outstanding Teen Program. As a teen title holder I was able to reach so many people with my pet therapy program that I could not wait to enter the Miss program and continue the expansion through the State of NJ.
So as lady luck would have it, my first opportunity to compete as a Miss contestant came just 9 days after my 17th birthday (to be eligible you must be a 17 year old Senior in High school) and the pageant was held in Atlantic City the home of Miss America. I was amazed and honored to be crowned Miss Columbus Day on my very first local pageant.   It is an honor to hold a title that was once the title of Miss America Suzette Charles and to be part of such an amazing family organization – The Bonnie Blue Foundation.
What do you plan to accomplish if you were to win the title of Miss NJ 2016?
When we make service work a normal part of our lives we don't simply teach our children strong core values, we demonstrate these values in action. As Miss NJ, I want to speak to as many children and empower our youth to find the type of volunteering that is pure fun to them and make it a part of their daily activities. For me pet therapy is fun and exciting each and every visit is a new beginning into making someone else happy.
What I learned is the happiness of others is contagious and it makes me the happy young woman I am today.
When a family does yard work and errands for a housebound neighbor; or they compile information and pass out fliers to get a safety initiative passed through city council. Or they put on a garage sale and donate all the proceeds to benefit a local shelter. They are making the community a better place through their own efforts. When families reach out to help others, their children learn that this is a natural response.
In today's society we need for everyone to find the positive in community service and help their neighbors, elderly and sick in any way they can. The long range goal is if we empower our youth to fulfill community service hours and projects; they will empower their children to do the same. The chain reaction is what we need, so we keep our hands in action and reaching for those who need our help.
Share with our readers a bit more about you platform and why you picked
this particular one.
At the age of eleven, I suffered from depression and anxiety as a result of being bullied and ridiculed for being overweight. That is when I learned about the Power of Pet Therapy.
Peanut is a beautiful, kind and loving puppy. When she was brought into my life, I looked forward to seeing her every day. She changed me into the positive, self-confident woman that I am today. My family and I realized that if Peanut had the power to help me, then she could help many others as a pet therapy dog. Peanut attended over twenty weeks of training and passed her test as an AKC canine good citizen. She became one of the youngest of the "Bright and Beautiful Therapy Dogs."
At the age of 11, I created an organization called "Princess and a Peanut," (now my platform – Lend a Paw! The Power of Pet Therapy) and we began by visiting libraries, rehabilitation centers, hospitals and geriatric homes. It is truly amazing that it has been over five years now and the program has expanded to include ARC camps, Gilda's House, neurological facilities, hospitals and schools. When visiting schools, Peanut and I visit with the students and discuss ways they too can find the thing they love and turn it into a great way of volunteering in the community. Pet Therapy has been an incredible journey for us and we look forward to bringing smiles and improving the quality of life for everyone who meets Peanut.
I have been promoting my self- developed volunteer program "Lend a Paw – The Power of Pet Therapy" throughout Cape May County and the seven Southern counties of New Jersey for over five years.
Peanut and I have completed our required training with Heartland Hospice and now visit four hospice patients bi-weekly in the Cape May County area. Each visit with a hospice patient is unpredictable but in the end we both know we made a person just a bit happier that day and gave them the opportunity to think of something other than their illness and pain. We also are certified Pet therapy volunteers at Children's Specialized Hospital of Toms River where we visit 12 full-time patients monthly. So exciting to go full circle and be able to visit CMN hospitals the platform of the Miss America Organization.
Each and every year I try to find a new facility or type of new pet therapy we can add to our pet therapy visits. Every one experiences pet therapy sometime in their lives. You may not know it, but whenever an animal can make you happy or turn your day around, that is pet therapy at its finest.
"Bravura" is an artistic word for exceptional; in your own words, tell us what makes you 'bravura'!
Loving to give to others makes me …bravura.
A smile…a word…a mere presence… one never knows what can make someone's day or inspire them for life. The effect of each human connection experienced through community service is immeasurable. I try to live by the words of David Stoddard, "Getting the most out of life isn't about how much you keep for yourself, but how much you pour into others." Without a doubt, volunteering throughout our community has given me leadership, hope and love for a lifetime.
—
To purchase tickets for the upcoming Miss New Jersey pageant, please visit THIS LINK.