The Road to Miss America – Miss Minnesota Madeline Taylor Van Ert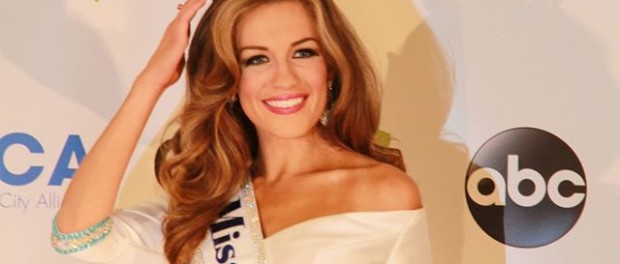 The next contestant to be featured for our series, "The Road to Miss America," is Miss Minnesota, Madeline Taylor Van Ert.
Age: 19
Hometown: Rochester, Minnesota
Platform Issue: The Arts Project
Talent: Vocal/Piano
Education: Studying Political Science and Latin at the University of Minnesota-Twin Cities
Scholastic Ambition: To earn a Master's Degree in Public Policy
Scholastic Honors: University of Minnesota Honors College Scholarship, University of Minnesota Presidential Scholarship, Mayo Clinic Academic Scholarship
My Motivation: I am motivated by good ideas. I love putting a vision together, and going after it.
If I am crowned Miss America: I would like to bring the focus of what it means to be a community to the heart of the American conversation. A little more kindness would go a long way.
Singing and dancing since she was two, the arts have played a prominent role in Madeline's life.  The opportunity to find her voice through creative expression has inspired her to develop programs that bring this joy to the children in her community. Madeline's dedication, as well as the impact of her programs have earned her the United Way/KTTC "10 Who Make a Difference" Award, and the national Dale Earnhardt Legend Leadership Award for her work in service to children. "If you hear a voice within you say 'you cannot paint', then by all means, paint, and that voice will be silenced." – Vincent Van Gogh