The Road to Miss America – Miss Delaware Amanda Nicole Debus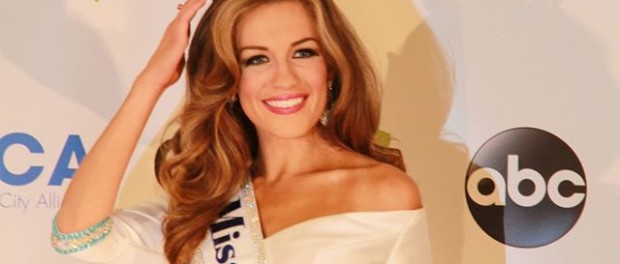 Our next contestant to be featured in our series, "The Road to Miss America" is Miss Delaware, Amanda Nicole Debus.
Age: 23
Hometown: Middletown
Platform Issue: ALL AWARE: Allergy and Asthma Awareness
Talent: Contemporary Ballet
Education: University of Delaware
Scholastic Ambition: Obtain a Master's Degree in Adapted Physical Education.
Scholastic Honors: Dean's List, Carol Maclary Excellence in Education Award winner.
SHAPE America Eastern District Conference Presenter
My Proud Accomplishment: I was selected to present, with my professor, during the 2016 SHAPE America Eastern Physical Education Conference.  We presented our findings on athletes with disabilities.
My Defining Moment: One of my defining moments was when I changed my major to Health & Physical Education.  I found my niche and I get to have a job that I will love doing for the rest of my life.
I am a Senior at the University of Delaware where I am studying Health and Physical Education.  I am committed to my platform of ALL AWARE: Allergy and Asthma awareness.  I have a variety of food and environmental allergies and have been bullied because of the limitations that allergies present.  Using a two-pronged approach of education and legislation, I focus on increasing empathy while reducing the stigma associated with allergies.  I am working on legislation to allow for accommodations for those with allergy related disabilities.  I hope to take this to a national level as Miss America.