The Road to Miss Arkansas – Madison Oswalt, Miss Ozark Mountain
The next contestant to be featured as part of our series, "The Road to Miss Arkansas," is Madison Oswalt! Continue reading to learn more about Madison, her journey to the crown, her platform, and much more!


Please share with our readers your platform along with a brief description of what it is.
Volunteerism is the act of simply donating time and energy to benefit others as a social responsibility without the expectation of anything in return. We know volunteerism improves lives, strengthens communities, and fosters civic engagement. Volunteer work offers the opportunity to learn new skills and gain valuable work experience. The Corporation for National and Community Service shows that volunteerism relieves stress, provides a sense of purpose, improves physical health, generates happiness and self-esteem, and lowers levels of depression. Studies show that youth who volunteer are more likely to do well in school, graduate, and vote. Sadly only 5% of youth attribute their volunteer activities to a school requirement.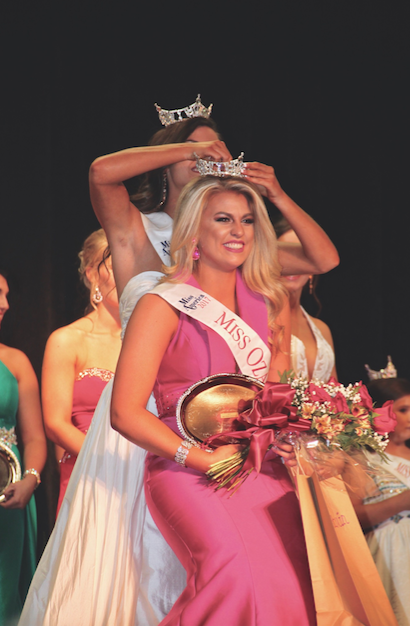 How long have you competed in pageants? How do you think you've personally grown with all your prior pageant experience?
I have been competing since the age of twelve.  When I began competing, I had very little self-confidence.  I had not established an identity or a purpose and often was termed a follower.  By competing in this organization, I have developed a passion and life long mission of helping others and providing an example of service before self.  I now posses a humble confidence and strong leadership skills, as well as a network of individuals and organizations that share my passion.

In regards to your platform, why did you choose to go with this particular one?
I think rather than choosing my platform, my platform chose me.  My first school experience was not typical.  I attended a school that had both regular education students and a specialized classroom for students with Autism.  The students served in this classroom were paired with regular education classrooms.  These students seemed to develop a bond with me.  I was always paired with these students and became the voice on their speaking devices, which were incentive devices to develop speech.  I truly believe this experience taught me the importance of helping others making volunteerism the obvious choice for my platform.
How has working alongside your platform made you into a stronger person?
Working alongside my platform has instilled a true sense of humility and compassion.  Whether wearing diamonds at a CMN fundraiser or cooking and serving food at a homeless shelter, my platform defines me.
What have you learned from your current Miss Arkansas Savannah Skidmore as well as our Miss America Savvy Shields, which you hope to carry with you if you were to win the title of  Miss Arkansas?
Each of these ladies serves as role models for me.  I can remember competing as a teen in a snow storm and my hair and makeup artist could not make it.  Savvy left her dorm room and came to my rescue.  Although I didn't win that day, she kept me calm, cool, and collected and even gave me her lucky tube of lipstick.  Like her, I never meet a stranger and I am always interested in everyone's story.  Savannah has inspired so many since becoming Miss Arkansas.  I shared a special day with her at a local elementary school where she mentored me and talked about the role and service this job entails.  If I should win the title of Miss Arkansas, I hope to use my year to continue the legacy these ladies have provided as well as their predecessors in being a role model; a truly devoted young woman serving her state and the people of her state.
As a title-holder, what is one of the single-most important messages, which you think you convey to your followers?
The single most important message I convey to people is to always stay true to yourself.  Never be someone you are not and never try to be what you think others feel you should be.  By staying true to yourself, you only have the ability to grow into a productive and confident person.
If you were to win the title of Miss Arkansas, what is the one thing which you would strive the hardest to accomplish?
The one thing I would most strive to accomplish would be to be a relate-able and down to earth Miss Arkansas.  I want to provide a role model for others to emulate and create a legacy of leadership and empowerment.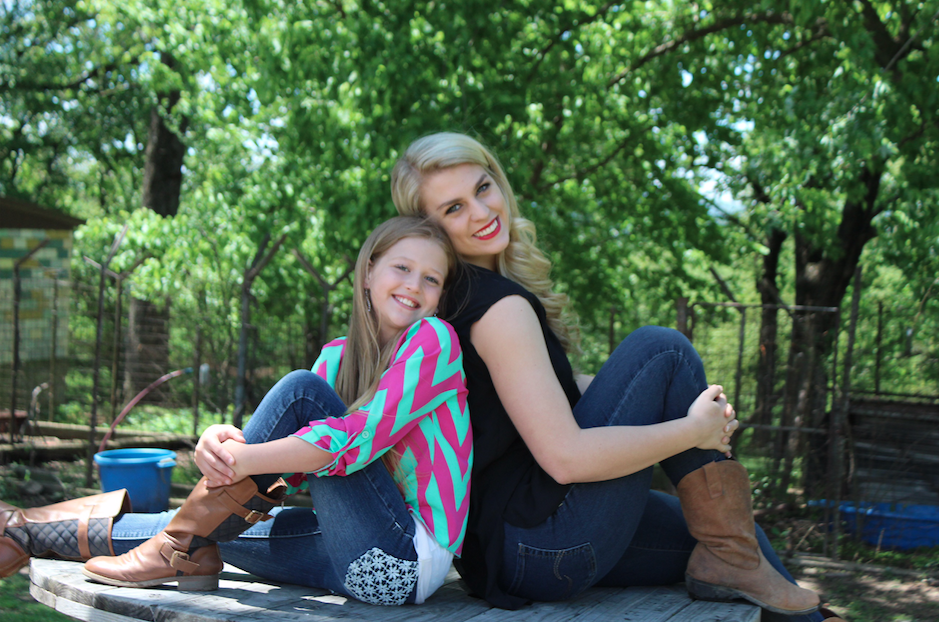 Imagine you're competing for Miss America, and your roommate has never visited Arkansas; how would you describe your state to your roommate?
I would say Arkansas is much like a mismatched room of furniture.  It is very eclectic in nature.  I represent the Northwest region of the state that boasts the beautiful Ozark Mountains and the Buffalo River. Arkansas ranges from mountains to plains regions; from somewhat temperate climates with four distinct seasons, to the humid Delta. There are so many global connections to Corporate America.  Dillard's home base, American Freightways that birthed Fed-Ex Freight, DSI Trucking, Acxiom, Riceland, Alltel, Tyson Foods, and Wal-Mart to name a few.  Not to mention the farmland and agricultural business throughout the state.
If you could place three items in a time capsule, which represent the women of today, what would they be and why?
1) A current piece of fashion from high heels to jewelry to compare the decades.
2)  A copy of the woman's national salary average to measure how far women have progressed with regards to equal pay.
3) A copy of the Forbes list of the World's Hundred Most Powerful Women to remind us of the journey these women forged to become recognized with such distinction.
Because of media, many people tend to look at pageant with a very scrutinizing opinion; For you. personally, what have been some of the biggest benefits of being a part of the Miss America Organization. And how would you share the positive nature of pageants with others who may not be familiar?
I would have to say that there are many systems of pageantry; some that may foster a negative view of pageants.  I am proud to be a competitor in the nation's largest scholarship organization.  Due to this organization, I have benefited from all points of the crown; style, scholarship, service, and success.  I am proud to be a member of a true sisterhood.
The name of this magazine is Bravura.  "Bravura" is an artistic word for exceptional; in your opinion, what makes you "bravura"?
I have never thought of myself as exceptional; however, this question caused me to compare myself to my peers not involved in pageants.  Being an exceptional person requires commitment and the ability to prioritize activities.  I may miss activities with my friends pursuing my platform, but I accept that without hesitation.  Being different and making choices beyond myself is what makes me exceptional.
Where can fans follow you on social media?
Facebook: Madison Oswalt
Instagram:  omadison
Twitter:  @oswalt97
What advice do you have for those who want to take part in pageants?
Follow your heart.  Don't let a pageant define you.  Enjoy the experience and learn from each one you do.
What words of thanks do you have for those who have helped to bring you to where you are today  – a member of the Miss Arkansas Class of 2017?
I owe so much thanks to all that have shaped me as a person and contestant.  I am grateful for every experience and interaction that led me to the Miss Arkansas class of 2017.  I am most thankful to God for blessing me with so much in my life.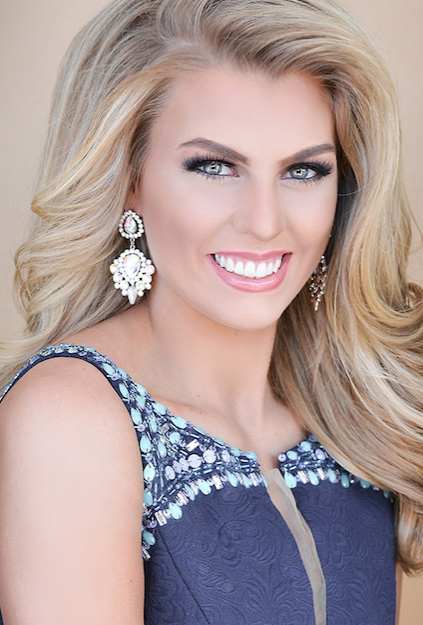 What final words, if any, do you have for the readers of Bravura Magazine?
There are many opportunities to get involved, and sometimes people are overwhelmed with the notion that volunteer work has to be extremely time consuming. Volunteering doesn't have to be hard; it just has to happen.