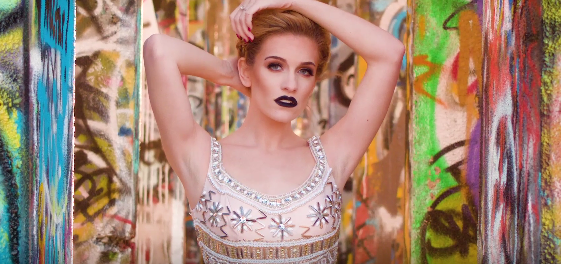 This month we wrapped up our S/S 2017 cover photoshoot with the ever-so-beautiful, and talented, Betty Cantrell. For those who follow pageants, she was a former Miss Georgia, as well as, our most recent, Miss America (2016). But this photoshoot wasn't about the crown, fancy gowns, or pageant interview questions — this shoot was about getting to know the real Betty Cantrell, who is paving her path as a country music singer now.
The shoot was directed by our Editor-in-Chief, Tirusha Dave and Fashion Editor, John Leon.
Tamiz U. Rezvi of TUR Photography & also our Creative Director, was the lead photographer. He was assisted by Prashanth Gorantala of P.G. Photography.
Rafael David Ortiz of InFocus Film Works was the Director of Photography and was in charge of post-production.
Chelsea Marino was the lead makeup artist; she worked alongside Marissa Annibali, who was the lead hairstylist.
Betty's dress was sponsored by Debbie Martin Smith of The Right Fit Dresses and Alterations, and it was designed by Rachel Allan. Additionally, Betty's boots were sponsored by Double Red.
Our interns, Amanda Peacock & Ishika Khanna assisted with social media.
*** Be sure to keep it locked on the Bravura Magazine facebook page for all updates!