The Road to Miss Arkansas- Jade Collins, Diamond Lakes
Jade Collins, Miss Diamond Lakes, is the next contestant to be featured as part of our series, "The Road to Miss Arkansas." Her platform is "Live The United Way: Creating a Brighter Future through Education." Continue reading to learn more about her road to the crown, and what she thinks of the current Miss Arkansas!


Please share with our readers your platform along with a brief description of what it is.
My platform is entitled "Live The United Way: Creating a Brighter Future through Education". The United Way is worldwide nonprofit that is specialized to serve each individual community's most pressing needs. It focuses on three key areas to a successful life: education, income and health. My platform dives into the education portion of United Way's focus to ensure that children begin learning at birth and continue on that path of success as they head into the workforce or into higher education.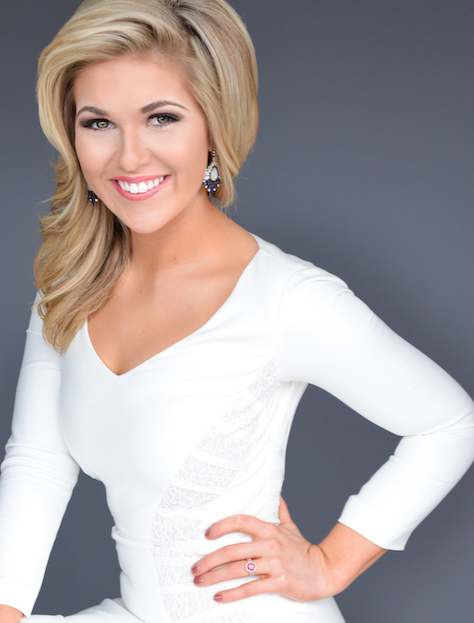 How long have you competed in pageants? How do you think you've personally grown with all your prior pageant experience?
I got involved with the Miss America Organization when I was 15-years-old competing in the Miss Arkansas' Outstanding Teen Pageant. I was really in over my head and no idea what I was getting myself into! But over the years, being involved with this organization has helped me grow in ways I could have never imagined. More than anything, I have learned to be completely myself in all situations because the judges are going to pick the girl they feel is best for the job and if I were to win having not been authentically Jade, I wouldn't be the type of Miss Arkansas I was truly meant to be. There has been so much growth in my personal life through the realization that I must be confident in who I am and the abilities that I have.
In regards to your platform, why did you choose to go with this particular one?
For as long as I can remember, my parents have instilled in me that education is the cornerstone for individual and community success. I spent a lot of time volunteering with The United Way and I came to realize that many children did not have the same upbringing as I did and they were never taught the value of education. We all benefit when a child is successful in school and my partnership with The United Way helped to understand that.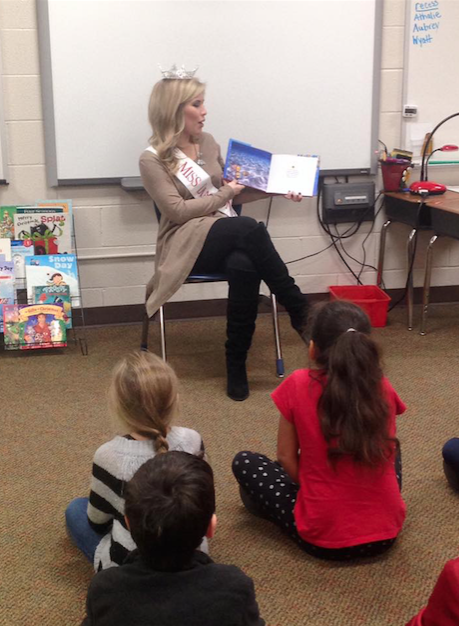 How has working alongside your platform made you into a stronger person?
It can be difficult speaking to parents about the importance of engaging children at every age to learn something new every day because some adults were never shown what an education can provide to a family, and some never had the full opportunity to discover that. For this reason, they can be stand-offish in promotion of education and I believe that has helped me to become stronger because I believe wholeheartedly in my platform and its mission that I have to push the negativity aside and just be an encourage to others.
What have you learned from your current Miss Arkansas Savannah Skidmore as well as our Miss America Savvy Shields, which you hope to carry with you if you were to win the title of Miss Arkansas?
Enjoy every opportunity that this organization provides. I can't tell you how many times I have seen Savvy at an appearance and she has told me about the large amounts of travel and the long hours and just how tired she is sometimes. But the thing that I admire most about Savvy is that even when she is incredibly worn out, she never lets that show. She treats everyone she meets the same way—with a genuine smile and a valuable conversation. She knows that is only a job she gets to have for one year and she gives it her all in every moment and that is truly inspiring. Savannah is exactly the same way! I have never seen her at event where she isn't 100% excited to be there and willing to do whatever is asked of her. Arkansas is blessed to have two incredible women representing the state.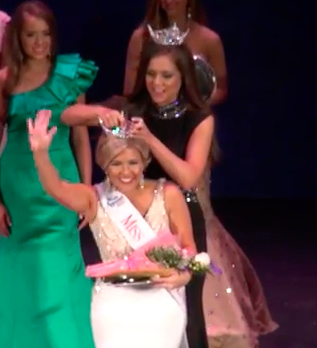 As a title-holder, what is one of the single-most important messages, which you think you convey to your followers?
Every person has the power and the opportunity to do something amazing. Don't allow anything to hold you back from becoming all that you can be! That's exactly what the Miss Arkansas Organization has allowed me to do—remind me that I have all of the potential to change the world as long as work at it.
If you were to win the title of Miss Arkansas, what is the one thing that you would strive the hardest to accomplish?
As Miss Arkansas, I want to continue promoting my platform, Live The United Way: Creating a Brighter Future through Education, across the state by creating student-led United Way organizations at every public, four-year university in Arkansas to engage college students in my efforts to improve education throughout the state.
Imagine you're competing for Miss America, and your roommate has never visited Arkansas; how would you describe your state to your roommate?
Wow! For anyone that has not been to Arkansas, you are definitely missing out! The most amazing thing about Arkansas, aside from its natural beauty, is the people! Arkansans are the type of people that want to be your best friend. We want to know about your life and are genuinely interested in you. When you walk around a town in Arkansas, there is no such thing as strangers!
If you could place three items in a time capsule, which represent the women of today, what would they be and why?
-The book, Leave Your Mark, by Aliza Licht because the focus of the book is about women empowerment! I mean we are in the generation of the #girlboss and this book definitely teaches women how to do just that! It also talks about building a personal brand, which is so important for everyone—especially girls in the pageant world!
-Women are much more conscious about their health today and are avid about taking care of their bodies so I would want to put a set of dumbbells in the time capsule to showcase our dedication to a healthy lifestyle.
-MATTE LIPSTICK! Women today still like to look good while conquering the world!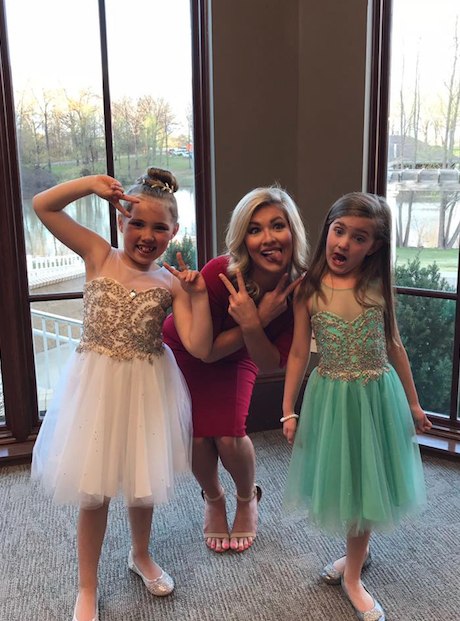 Because of media, many people tend to look at pageant with a very scrutinizing option; for you personally, what have been some of the biggest benefits of being a part of the Miss America Organization. And how would you share the positive nature of pageants with others who may not be familiar?
It's hard to sum up all that the Miss America Organization has done for me! First off, is has provided me with over $10,000 in scholarships that have helped me graduate college DEBT FREE! Participating in the interview portion of the pageant has instilled the importance of staying knowledge about the world around me and it has helped create opinions on critical issues facing society. Probably the greatest benefit I have received from the Miss America Organization is the ability to speak to others about topics that I am passionate about and be confident in myself as I do it. It has helped me discover who I am and the type of person that I want to be.
The name of this magazine is Bravura. "Bravura" is an artistic word for exceptional; in your opinion, what makes you "bravura"?
I try to approach every situation with the hope that I am going to make a difference—whether that's to one person or one thousand. I want to make everyone feel like a someone. To me, that is what I was put on Earth to do: make others smile and feel valued and I believe my desire and dedication to that is what makes me stand out and makes me bravura!
Where can fans follow you on social media?
Twitter: JadeCollins20 https://twitter.com/JadeCollins20
Instagram: collins.jade https://www.instagram.com/collins.jade/?hl=en
Facebook: Jade Collins https://www.facebook.com/skylarjadecollins
What advice do you have for those who want to take part in pageants?
Give it a try! You have nothing to lose and everything to gain. The best advice I can give someone is to go out there and just be herself! Enjoy the experience and learn something from it!
What words of thanks do you have for those who have helped to bring you to where you are today – a member of the Miss Arkansas Class of 2017?
Every person that has ever judged me, sponsored me, mentored me, cheered for me, they have all played an important role in helping me get where I am today. Some have given me words of encouragement when I have doubted myself and some have provided a little tough love when it was needed! I am incredibly grateful to everyone that has been a part of my Miss Arkansas Class of 2017 journey—a journey that began at just 15 years old.
What final words, if any, do you have for the readers of Bravura Magazine?
I hope that these stories have allowed you to see a little more into the Miss America Organization and have helped you understand just why so many young women choose to compete! Every single member of the Miss Arkansas Class of 2017 is incredibly gifted, talented, service-oriented and intelligent! These women are the future and I hope that we have all been able to share a little bit about what the future looks like!