The Road to Miss Utah – Shakelle Valdez, Miss Pioneer Valley
Shakelle Valdez, who is the current Miss Pioneer Valley, focuses her platform on encouraging children to read. Continue reading to learn more about her platform, journey to the crown and more!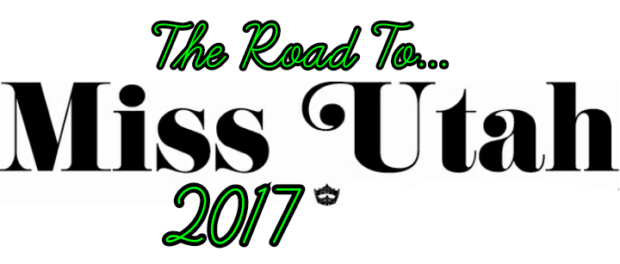 Please share with our readers your title & platform.
My title is Miss Pioneer Valley and my platform is "Oh, The Places You'll Go!" Read to Succeed.
How long have you competed in pageants? How do you think you've personally grown with all your prior pageant experience?
I have been competing in pageants for 6 years! I competed in my first pageant as a shy 17 year old and got bit by the pageant bug. That first pageant taught me that it was okay to step outside of my comfort zone. Not only did I gain new friends but I gained confidence too. My pageant experience has helped me grow by teaching me discipline, responsibility, determination, and self-motivation. Because of the things I've learned, I know I can do hard things and have success in all I do!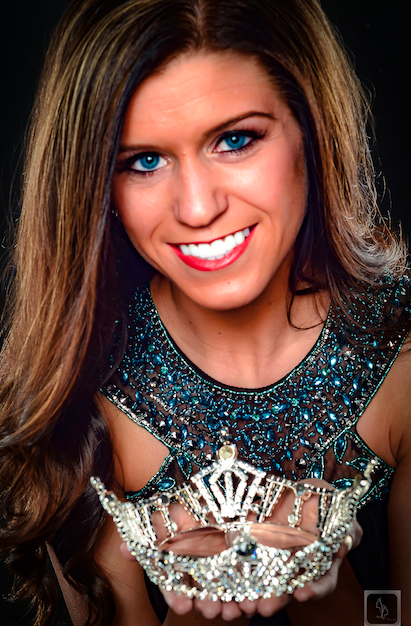 In regards to your platform, why did you choose to go with this particular one?
My mom is a reading teacher at an elementary school near my home. Because of her experience I've seen struggling readers that just need a little encouragement. My platform is one that allows me to visit libraries and elementary schools to share what I love: reading! There, I discuss with students why they like to read or why they don't and brainstorm ways to find a love for reading! Reading is so important to a person's success in their life and it can be so fun! This platform allows me to visit with students and share the fact that reading exercises the mind and stretches their imagination to take them new places. They are then able to know that they will be able to reach their life goals much easier if they are successful readers.
How has working alongside your platform made you into a stronger person?
It has made me much more patient and more able to accept others opinions. My platform challenges me to listen and respond carefully. The elementary kids I have visited don't sugar coat anything and they are completely willing to tell me how they feel about reading. Because of this, I've learned to think quick and respond with follow up questions to really find out why they feel the way they do and brainstorm with them ways to better enjoy reading. This is something that helps me in my daily interactions as I'm able to better communicate and listen before responding.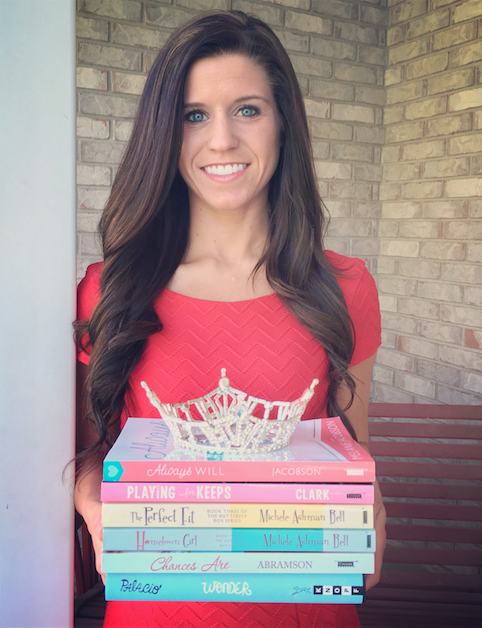 What have you learned from your current Miss Utah, which you hope to carry with you if you were to win the title of Miss Utah?
Service is most important. Lauren is constantly finding new ways to serve and be involved in various communities. She organizes service projects for each of the Miss Utah contestants to be a part of and really emulates the fact that we are part of an organization that values service. I would want to bring that same passion for service to my year as Miss Utah.
As a title-holder, what is one of the single-most important messages, which you think you convey to your followers?
Anything is possible if you just believe! We can all do hard things but we must believe that we can. It is because of this belief and the power of positive thinking that I am able to overcome trials and be successful. The same can be true for anyone else who may be striving to reach their dreams. Just keep giving it your all and know that you can do hard things!
If you were to win the title of Miss Utah, what is the one thing which you would strive the hardest to accomplish?
I would try my hardest to implement Reading is Fundamental's Read for Success summer reading program in each school throughout the state. Students are capable of losing up to three months of reading skills during the summer months. This program would help students continue to read for at least 20 minutes each day and help kids have better access to books of their choosing. With this program, children would continue to improve their skills during the summer months and be ready to learn more when school starts rather than relearning previous skills.
Imagine you're competing for Miss America, and your roommate has never visited Utah; how would you describe your state to your roommate?
Beautiful. Utah is one of the prettiest and kindest states. The summer is filled with beauty and opportunities for adventure. People are found spending their time camping and boating. There are farmers markets and fairs that numerous people attend and enjoy. Then in the winter it's cold, but the snow is so pretty that you don't mind. People come from all over the world for the chance to ski in the greatest snow on earth.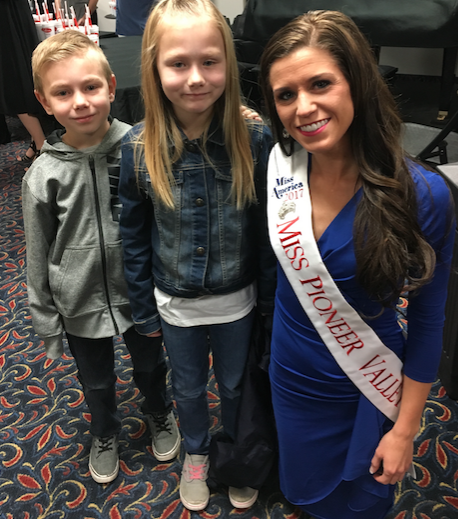 If you could place three items in a time capsule, which represent the women of today, what would they be and why?
I would put a business card, a pair of running shoes, and a day planner. The business card would symbolize the fact that more and more women are becoming entrepreneurs. They are opening boutiques or starting their own direct selling businesses. The running shoes would represent the way women are taking better control of their health. They are making health and fitness a priority. The planner would be added because women are constantly on-the-go and yet, they are able to keep their life in balance. Each of these items represent the fact that women of today are breaking stereotypes and going after their dreams.
Because of media, many people tend to look at pageant with a very scrutinizing opinion; For you, personally, what have been some of the biggest benefits of being a part of the Miss America Organization. And how would you share the positive nature of pageants with others who may not be familiar?
It is the relationships and friendships that I have found to be the most beneficial. Because of my experience in the Miss America Organization, I have met incredible women who are service oriented and ready to take on anything life throws their way. Not only do I get to learn from those that I meet through pageants, but often times I am blessed with lifelong friendships.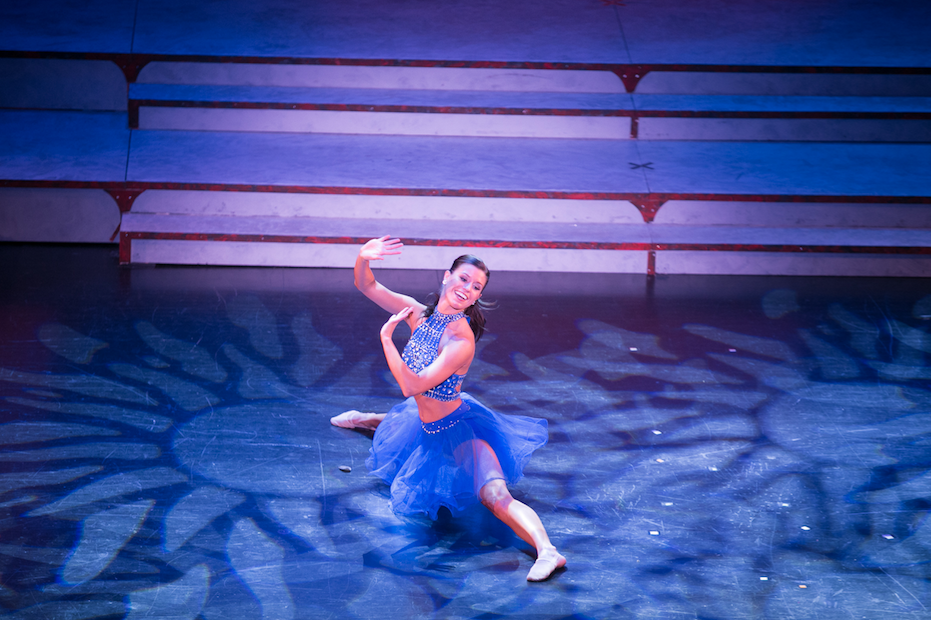 "Bravura" is an artistic word for exceptional; in your opinion, what makes you "bravura"?
It would be the ability to overcome and learn from my experiences that make me "bravura". I have been able to overcome difficulties in my life regarding bullying and insecurities that have helped me become a stronger person. I know who I am and I know that I can overcome anything thrown my way.
Where can fans follow you on social media?
https://twitter.com/misspioneerval
https://www.facebook.com/misspioneervalleyut/
https://www.instagram.com/misspioneervalleyut/
What advice do you have for those who want to take part in pageants?
Dr. Seuss said it best when he said " "Today you are You, that is truer than true. There is no one alive who is Youer than You." You can't be anyone else so just be the best version of yourself and learn from every experience.
What words of thanks do you have for those who have helped to bring you to where you are today in the Miss Utah Class of 2017?
The biggest thanks go to my parents for continuing to support me after so many years of competing. There are not enough words to thank my family as well as my pageant family. The number of directors, hostesses, and fellow contestants that have helped me get to where I am today is far too great to count. I can only hope that my performance at this year's pageant makes them proud and they can see the great impact they have had on my life.
What final words do you have for the readers of Bravura Magazine?
To Bravura, thank you for the wonderful opportunity to be featured and to the readers, don't ever let anyone dull your sparkle!