The Road to Miss Michigan, 2017 – Jaeleen Davis, Miss Heartland
Jaeleen Davis, who is the current Miss Heartland 2017, is the next contestant to be featured as part of our series, "The Road to Miss Michigan." Now even though I'm a Jersey girl, there's a soft-spot for this state in my heart! And those who know me, know why! Continue reading to learn more about Jaeleen and her journey to the crown!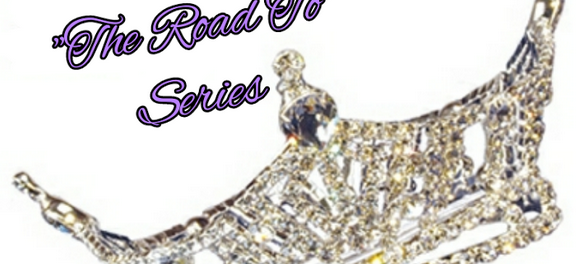 Please share with our readers your title & platform.
My name is Jaeleen Davis, I am currently Miss Heartland 2017 and my platform is Wigs 4 Kids: Promoting Positive Self-Esteem in Children.
How long have you competed in pageants? How do you think you've personally grown with all your prior pageant experience?
I have been a competitor in the Miss America Organization for the last six years. I began competing in the Teen program and can honestly say I owe my career success to this organization. I worked at a local boutique because of my community service connections and now am the Executive Vice-President of the Birch Run Bridgeport Chamber of Commerce. After my interview, the panel said the job was mine solely on the drive, tenacity, and interview skills I possessed. These all evolved through competing, sacrificing, and learning about myself through the Miss America Organization.
In regards to your platform, why did you choose to go with this particular one?
I am my platform. At the age of eight, I was diagnosed with Alopecia Universalis and within two week, the hair on my body fell out. I was outgoing, and chasing my dreams of performing in New York. With every strand of hair that fell out, I lost the sense of who I was. I lost my faith, my confidence, and most importantly, my drive to live. No child should have to feel alone when attempting to overcome an adversity. I was introduced to Wigs 4 Kids three years later, and over the course of the past decade, their mission statement has become a moto I live by: Changing the lives of those in need, one child at a time. Providing services and hair pieces at no cost are just the surface of what this program provides. I am now able to stand in front of a panel of judges, in a hair piece, a not only know they won't know that I am wearing a wig unless I tell them, but also I feel confident in the fact of being judged.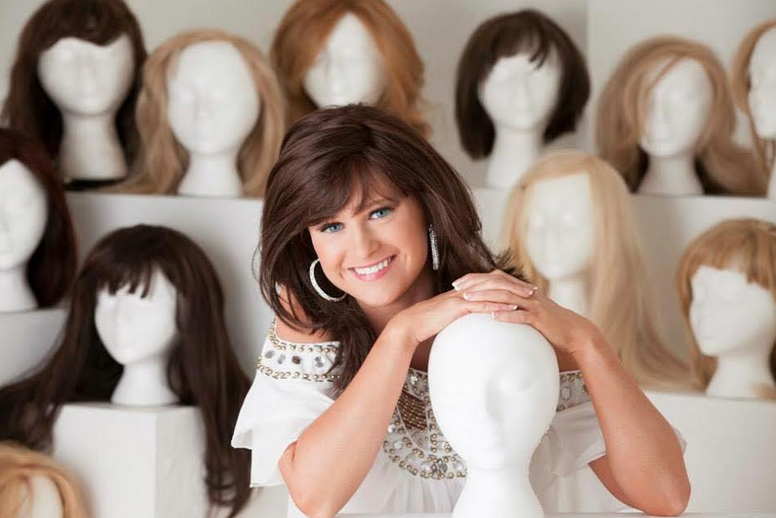 How has working alongside your platform made you into a stronger person?
Going back to the idea of being alone. Wigs 4 Kids has given me a purpose to this life of mine. I know understand that this adversity I face every morning does not define me. It has allowed me the unique opportunity to change my hair at any moment, to collect the stories of some of the bravest young people our country has to offer, and know that I am making an everlasting impact on our future generations. Recently, I was in accident that doctors did not believe I would recover from. I was expected that if I lived, I would not be able to walk again. I knew that I could do anything I set my mind to since I have seen miracles happen on the daily basis at Wigs 4 Kids. If children who are facing loss and disease can do so with a positive attitude and a smile, so could I. Strength comes from your mindset and because of the MAO and Wigs 4 Kids, my mindset helped me defy odds and walk in 5" heels last October to win my local title and will help me grace the stage at Miss Michigan in June.
What have you learned from your current Miss Michigan, Arianna Quan, which you hope to carry with you if you were to win the title of Miss Michigan?
To be un-apologetically you. Arianna Quan knew exactly what she had to offer to our program and our state and did everything in her power to make sure what she presented at any appearance/Miss America/etc. was authentic. She faced criticism and bullying head on and with a positive attitude, since she knew that she was being presenting a message and package she could support and that is all that matters at the end of the day.
As a title-holder, what is one of the single-most important messages, which you think you convey to your followers?
Trust in God; Trust in a higher power. Trust that you are not alone. Timing is everything and tenacity is necessary. I have been in the front line of the battlefield too many times to count, but I am still here today because I knew that I could walk away from this with a renewed sense of purpose and because someone or something was for me to succeed.
If you were to win the title of Miss Michigan, what is the one thing which you would strive the hardest to accomplish?
Currently, hair pieces are not covered by insurance companies in children within the state of Michigan. Two years ago, with the help of Wigs 4 Kids and local representatives, I introduced several pieces of legislation requesting private insurance coverage for those in need of cranial prosthetic under the age of eighteen. Since children's hair pieces can be painstakingly hard to make and costly, many wellness and hair restoration centers do not have the financial means to carry products for children. The hair piece I wear to compete at Miss Michigan costs $4,500.00 and without the support of Wigs 4 Kids, I would not be able to afford it, like most families who are already facing the burden of medical expenses that come along. These bills would relieve the financial stress and allow for more places to offer services and resources to better our communities!
Imagine you're competing for Miss America, and your roommate has never visited Michigan; how would you describe your state to your roommate?
Serenely beautiful. One of my favorite things to do is hike and kayak. Being able to be out on the beautiful lakes while soaking in the breathtaking views our state offers is so serene and calming.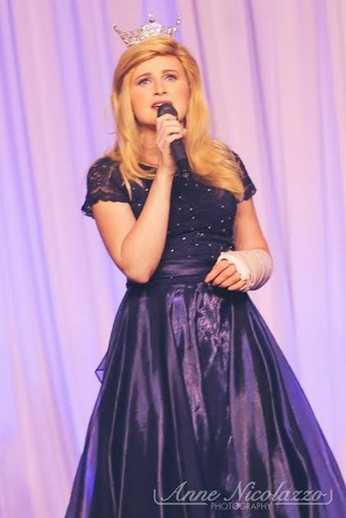 If you could place three items in a time capsule, which represent the women of today, what would they be and why?
1) We are strong, especially in numbers
-Recently, the Women's March attendance numbers surpassed numbers from proceedings occurring in similar situations. So much of our recent political stratosphere has been influenced because of these rallies and marches. The pictures and headlines illustrate just how powerful we can be.
2)  We are caring
-So many artists and creators are now eco-friendly and conscious of the imprint they are leaving. Not only that, but so many female-driven companies benefit others who would normally not have the means to provide, including jewelry that proceeds to a charity, factories that hire homeless workers, and so forth. It is as simple as stretching out an open hand when you see someone in need and I think that a simple band-aid exemplifies what we attempt to do.
3) We are equal
-With my foot into the media, I always become giddy when I see a movie or television show produced/directed/written by a female. Similar in political offices. It is astounding to me that in today's age there is still a tremendous gap when it comes to gender and career positions. Pay equality should not even be a second thought nor should it have to be front page news when a female is elected into office. Slowly but surely, we are paving the way for future generations to have that be made into reality and I believe that placing any newspaper from this past year into a time capsule would be appropriate.
Because of media, many people tend to look at pageant with a very scrutinizing opinion; For you. personally, what have been some of the biggest benefits of being a part of the Miss America Organization. And how would you share the positive nature of pageants with others who may not be familiar?
Not only did I receive my first job because of this program because of an opportunity to do community service but because of the people I have met and opportunities I have had. No other organization allows you a microphone in the form of a shiny head-piece. Your voice becomes louder, your opinions and ideas carry a bit more weigh, and you are able to go places normally one wouldn't be able to. This program is the key to open doors that one would only dream about if you take advantage of everything the Miss America Organization has to offer, besides being just a "beauty pageant".
"Bravura" is an artistic word for exceptional; in your opinion, what makes you "bravura"?
My drive to persevere. When I am talking to a group of people about my experiences, I tend to be asked, "how did you get through that?" or "why did you push so hard to succeed" and I always revert to what the alternative would be. When life throws you down, you have two choices:  Fight to get back up or stay down. The latter has never been an option for me because I know how blessed I am to be here and how much I still have to give to this world before I am done.
Where can fans follow you on social media?
https://www.facebook.com/jaeleen.davis
https://www.instagram.com/jaeleendavis/
You can also read the full story of my accident and how I overcame adversity here: http://www.svsu.edu/newsroom/news/2016/october/rosebutterflythefallandriseofjaeleendavis/
And visit Wigs 4 Kids at:
What advice do you have for those who want to take part in pageants?
Believe in yourself and give this everything you have. You can't imagine what this program can give back in return!
What words of thanks do you have for those who have helped to bring you to where you are today in the Miss Michigan Class of 2017?
It has been such a long road and it truly takes a village. I cannot thank you enough for the endless support and the belief that I can be what I set my mind to.
What final words do you have for the readers of Bravura Magazine?
Tenacity and one person who believes in the crazy dreams you have are the only things you need to succeed. Stay kind. Stay Humble. Stay Hungry.