The Road to Miss Arkansas – Kelsie Madison, Miss Southern Arkansas University
Kelsie Madison, the current Miss Southern Arkansas University is the next contestant to be featured as part of our series, "The Road to Miss Arkansas." Continue reading to learn more about Kelsie and her journey to the crown!


Please share with our readers your  platform along with a brief description of what it is.
My platform is Ability Beyond Disability. I chose this specific platform to honor my sister who has special needs (Phelam-McDermid Syndrome) and many who are like her. I want to show others that these special people are not limited.
How long have you competed in pageants? How do you think you've personally grown with all your prior pageant experience?
I have competed in pageants since my 1st grade year in Elementary School. Pageants have helped me, personally, get out of my comfort zone, perfect my speaking skills whether onstage or not, and honestly, they have made me into the woman I am today, poised, prepared, and powerful.
In regards to your platform, why did you choose to go with this particular one?
I would have never picked this platform if it weren't for my 10 year old sister, Kohlie Grace. She has a rare genetic disorder called Phelan McDermid Syndrome where there are only 1,300 identified cases worldwide. I have seen her progress in the past decade and she has shown me how able and determined she is to do whatever she dreams up.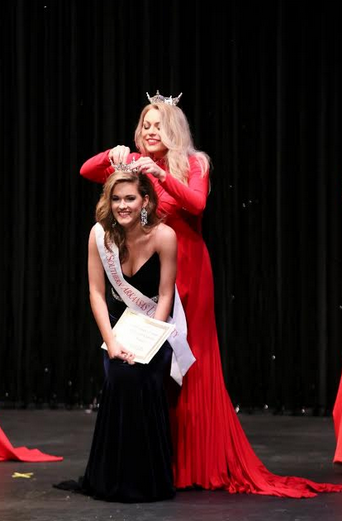 How has working alongside your platform made you into a stronger person?
Working alongside a platform you believe so much in has only made me stronger in my beliefs towards my platform, but it has changed me for the better as a person. Special needs children and adults bring so much joy into my life through their own happiness. Daily life is tough for them, but this only makes me want to be better, fight harder, and research more for them. They deserve the most!
What have you learned from your current Miss Arkansas Savannah Skidmore as well as our Miss America Savvy Shields, which you hope to carry with you if you were to win the title of  Miss Arkansas?
Selflessness. Since this is my first year competing at Miss Arkansas, I do not personally know them from last year's competition, but with social media, I have been able to keep up with their reign. These two women have been so giving and selfless to our state (and for Savvy, our nation!). They are advocates for things they love and the two of them have both gone full force into this year. I admire them fully for that.
As a title-holder, what is one of the single-most important messages, which you think you convey to your followers?
As a titleholder, the message I hope I give to others is that it is not about me or the crown. This year holding the title of Miss Southern Arkansas University is much bigger than myself and it holds so many things that I am able to do to give back to my community, campus, and surrounding areas I am able to cross paths with. This year, I would love to break the stereotype and negativity that is conveyed towards pageant systems.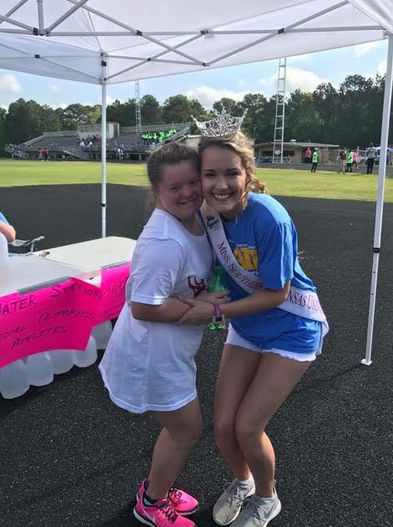 If you were to win the title of Miss Arkansas, what is the one thing which you would strive the hardest to accomplish?
If I were to win the title of Miss Arkansas, I would strive to promote my platform to anyone who would listen. Since my sister can't speak, I have always said that I would do my best to be her voice. I would do anything to do so, because she has a story, and I want to help share it with our state.
Imagine you're competing for Miss America, and your roommate has never visited Arkansas; how would you describe your state to your roommate?
The Natural State: where you have the taste of history from your small towns but also have the touch of modernization from your larger cities. I feel as if we have unique aspects from all over with our southern small town squares to our central locations' springs and state parks to our northern cities which have the home of the Razorback and plenty of other opportunities. You definitely get the best of both worlds.
If you could place three items in a time capsule, which represent the women of today, what would they be and why?
If I could place 3 items in a briefcase that represent women today, I would put a diploma, briefcase, and a teddy bear. The diploma, whether it be a High School, Bachelors, Masters, or Doctorate, shows how women are using their right to an education to their upmost advantage. This diploma takes me to my next item which is the briefcase, and this symbolizes how women aren't just stay-at-home moms, they are out in the workforce, using their degree, to bring home an income for their family. The teddy bear symbolizes pregnancy and how we are still producing our future generations and being a big part of their daily lives.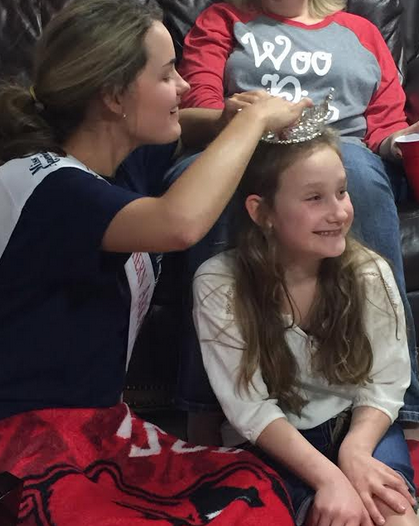 Because of media, many people tend to look at pageant with a very scrutinizing opinion; For you. personally, what have been some of the biggest benefits of being a part of the Miss America Organization. And how would you share the positive nature of pageants with others who may not be familiar?
For me, the Miss America Organization has been a big provider of scholarships. This isn't just for me but for all of the contestants! They encourage contestants to be in higher education to receive their degrees, so they have paved a way for us to start (or finish!) our schooling. I would love to share the 4 points to the crown with people who are unfamiliar. Style, success, scholarship and service have made me into the woman I am today, and I would have not been exposed to these 4 points if it weren't for the Miss America Organization.
The name of this magazine is Bravura.  "Bravura" is an artistic word for exceptional; in your opinion, what makes you "bravura"?
I am "Bravura" because of my heart. At a very young age, people saw me as the peacemaker, and I have promised myself that I would be that for as long as I can be anything and to be as kind as Jesus was. Everyone is fighting their own battle, and it is up to you and me to be "Bravura" and show our hearts to them.
Where can fans follow you on social media?
Twitter, Facebook, Instagram.
What advice do you have for those who want to take part in pageants?
My advice for those who want to participate in pageants is "Go For It!" I waited to compete in the Miss America system, because I was scared I wasn't good enough, but I have been welcomed with open arms into the Miss Arkansas system, and I have loved every minute of this experience.
What words of thanks do you have for those who have helped to bring you to where you are today  – a member of the Miss Arkansas Class of 2017?
My support system: God, my family, the Miss SAU Board of Directors, my boyfriend, hairstylist, and multiple friends. I would not be where I am today without my support system. I could say thank you every day for the rest of my life and it wouldn't cover the multitude of my gratitude. But for today, I will say thank you and send my love to all who guided me through this journey into the Miss Arkansas Class of 2017.
What final words, if any, do you have for the readers of Bravura Magazine?
My final words to whomever is reading this: Be the best YOU, be thankful every day, love those who love you and love those who don't, and seriously, take each moment in. There is not a moment that goes by that isn't a blessing!