The Road to Miss New York – Ashley Marie Davis, Miss Richmond County
The next contestant to be featured as part of our series, "The Road to Miss New York," is Ashley Marie Davis, who is the current Miss Richmond County 2017." Continue reading to learn more about Ashley, her journey to the crown, and what three things she would leave in a time capsule which represent women!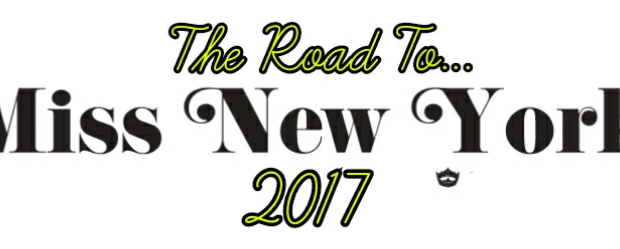 Please share with our readers your title & platform.
My name is Ashley Marie Davis. I am Miss Richmond County 2017. My platform is Memories Matter: Alzheimer's Disease Awareness & Support
How long have you competed in pageants? How do you think you've personally grown with all your prior pageant experience?
I have been competing within the Miss America Organization since 2013. My very first title was through the teen program as Miss Staten Island's Outstanding Teen 2013. From a teen titleholder to a miss titleholder, I have grown tremendously as a person and as a representative of the Miss America brand. Each networking opportunity, local and state competition, community outreach project, and the work I have accomplished for my platform have helped me blossom into the young woman I am today.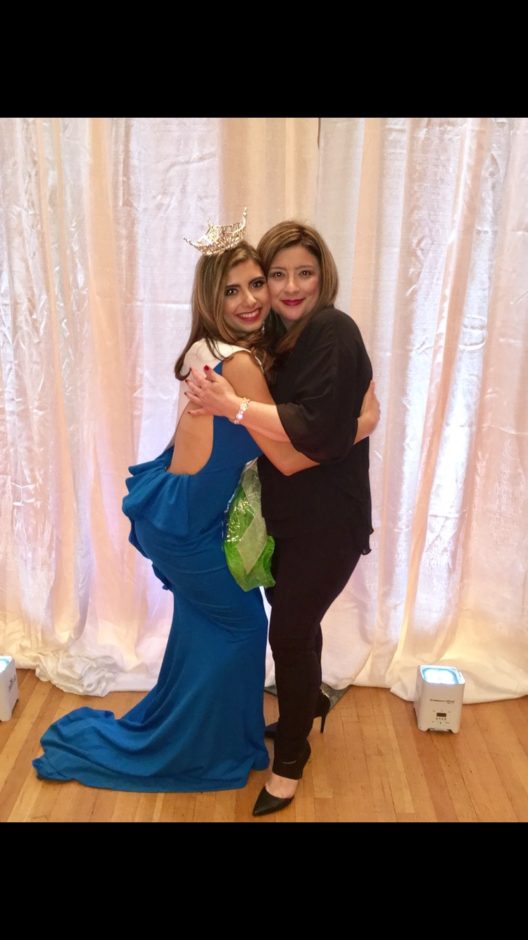 In regards to your platform, why did you choose to go with this particular one?
My platform Memories Matter: Alzheimer's Disease Awareness & Support is incredibly dear to my heart. Alzheimer's is a progressive disease of the brain that destroys brain cells, causing problems with memory, thinking and behavior.  Dementia is a general term used to describe a decline in cognitive functioning and Alzheimer's disease is the most common form of dementia.  Alzheimer's Disease is the 6th leading cause of death in the United States and by the year of 2050, the number of people with the disease will rise to 16 million. It saddens me to say that I am a witness of the affect to which this debilitating disease can have on the victim and their loved ones…in this case for both of my great grandparents. In 2007, my great grandmother developed vascular dementia and Alzheimer's Disease. It became necessary to find a nursing home for the level of care that she required. Tragically, one day my great grandfather was visiting my great grandmother at the nursing home to feed her and returned that evening to find his house had burned down. He had left the dryer running, but forgot to clean out the lint-filter causing an electrical fire. All of his cherished memories were gone much like what he was already dealing with having Alzheimer's. Sadly, my Nanny passed away on November 9, 2009. After her death, he lost the love of his life and continues to struggle with Alzheimer's disease at 93 years old. He currently resides in a nursing home and his memory is very poor and sometimes he cannot figure out many simple tasks that most of us might take for granted.
How has working alongside your platform made you into a stronger person?
Due to my personal connection as a witness of this disease, I knew it was my mission to share my personal story with others to advocate for Alzheimer's Disease. Being a titleholder within the Miss America Organization has truly helped me better my networking abilities and opened the door to countless Alzheimer's related organizations to further my personal platform. As a teen title-holder, I was granted the opportunity to share my personal story at the Alzheimer's Foundation of Staten Island's Annual Forget Me Not Conference, among a room filled with board members and neurological doctors. On a fundraising level, I raised over $3,000 for Alzheimer's National research in hopes of finding a cure. In January of 2017, I was named the Alzheimer's Ambassador of Staten Island for Congressman Daniel Donovan with the Alzheimer's Association NYC Chapter. With this prestigious honor, I attended the Alzheimer's Forum in Washington D.C with my Congressional Action Team. My team and I had the chance to advocate for Alzheimer's priorities on the federal level, including a request for an additional $414 million in research funding supported by the National Institute of Health for fiscal year 2018, and support for the Palliative Care and Hospice Education and Training Act. I had the opportunity to tell my Congressman, Rep. Dan Donovan, how Alzheimer's has impacted me personally and advocate for all those affected by the disease. As an ambassador and an active representative of the Miss America Organization I will use my personal platform Memories Matter: Alzheimer's Disease Awareness & Support to raise my voice, tell my story, and ask for change.
What have you learned from your current Miss New York, Camille, which you hope to carry with you if you were to win the title of Miss New York?
It is safe to say on behalf of myself and my fellow pageant sisters that our Miss New York, Camille has made us all very proud! It was very exciting to watch her represent the great state of New York on the Miss America stage and have her place second runner up to the title of Miss America 2017. I was extremely moved by her influential words at the Miss New York 2017 workshop this spring. Camille stressed to us that the girl she crowns her successor should hold her head high through every given situation. She expressed to us that some people are going to love you, support you, and be in your corner, while others may feel negatively about you. It's important to stay true to who you are and to not be anything less than yourself and who you aspire to be. Camille's words will stay with me as I compete for the title of Miss New York 2017 & for my future life endeavors.
As a title-holder, what is one of the single-most important messages, which you think you convey to your followers?
As a title-holder I feel the most important message is to strive for positivity. By thinking positively and remaining resilient, we will be a fraction closer to achieving our goals.  As Jacqueline Kennedy Onassis once said: "An aim in life is the only fortune worth finding."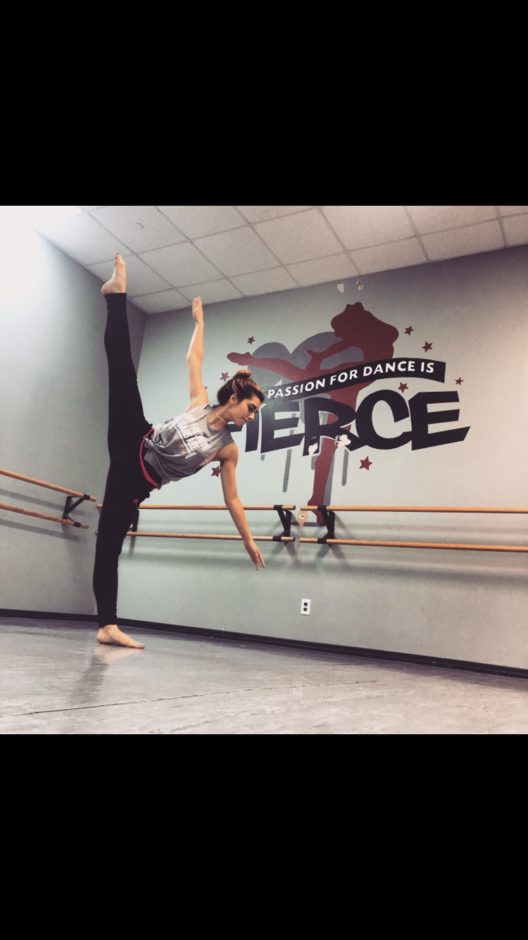 If you were to win the title of Miss New York, what is the one thing which you would strive the hardest to accomplish?
If I had the honor of winning the title of Miss New York, I would continue to serve as an Alzheimer's Ambassador and continue to advocate for my platform on a national level. As Miss New York, I would wish to work with members of congress to increase the funding needed for unpaid Alzheimer's caregivers and research to find a cure.
Imagine you're competing for Miss America, and your roommate has never visited New York; how would you describe your state to your roommate?
I would best explain my great state of New York as a constant adventure where opportunities are endless. I would inform my roommate that when you visit 'The Big Apple", you'll always be able to grab the best slice of $1 pizza on every corner, every neighborhood is so unique it feels as if you're in a different city whenever you cross over to the next avenue, & enjoy the talented artists performing on Broadway . New York's beautiful history is inspiring and being a New Yorker teaches you the realities of life. I am forever proud to be born and raised in New York.
If you could place three items in a time capsule, which represent the women of today, what would they be and why?
Three items that I would place in a time capsule would be:
a photo of the NYC "Fearless Girl" sculpture which promotes the idea of more women in leadership positions.
a pair of high heels, because as Coco Channel once said: "Keep your heels, head, & standards high."
a yearly planner to represent that no matter how busy a schedule can be, women can truly conquer all that they aspire to.
Because of media, many people tend to look at pageant with a very scrutinizing opinion; For you. personally, what have been some of the biggest benefits of being a part of the Miss America Organization. And how would you share the positive nature of pageants with others who may not be familiar?
The Miss America Organization has taught me to implement the four points of the crown Style, Service, Success, & Scholarship into my everyday life. I have gained infinite amounts of knowledge regarding my strengths and weaknesses throughout phases of competition. As a representative of the organization I can be the voice behind my personal platform Memories Matter: Alzheimer's Disease Awareness & Support and share my personal story with family members that are affected by the disease.  Most importantly, the Miss America Organization is the largest provider of scholarships in the country for women. All of the scholarship money I have acquired puts me one step closer to completing the requirements needed to become a future Clinical- Forensic Psychologist. The Miss America Organization has opened the door to countless internships and job opportunities that I will forever be grateful for. Every person I meet I explain that the Miss America Organization is more than being a "pageant girl", it's about working toward your goals as a woman of strength, power, and determination.
"Bravura" is an artistic word for exceptional; in your opinion, what makes you "bravura"?
My passion for performing, zest for life, resilient attitude, & love for serving my community makes me 'Bravura". With hopes of becoming Miss New York, I am determined to continue expanding my horizons and making memories that will truly last a lifetime.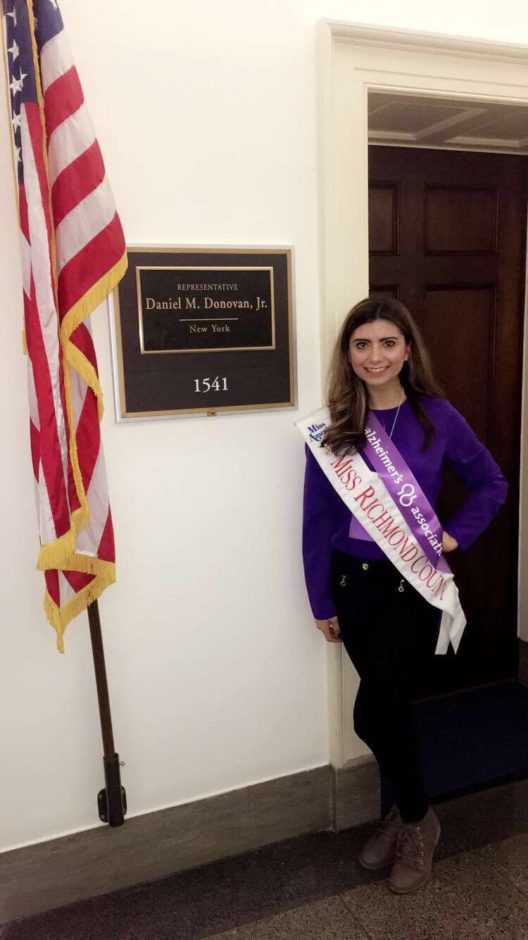 Where can fans follow you on social media?
Facebook & Instagram.
What advice do you have for those who want to take part in pageants?
A key point of advice I would give for those interested in taking part in a pageant is to be un-apologetically YOU. This goes for a pageant and outside life instances as well. Remember that every pageant judge may have a different opinion of you and opinion of what you presented on the stage. At the end of the day, it's important that you enjoy each experience and not change who you are for anyone else. Your perception of yourself and how you view yourself is what truly matters. Overall, cherish every moment that you make because it will allow you to discover things about yourself that you never once knew existed. As Dr. Seuss said: "Sometimes you will never know the value of a moment until it becomes a memory."
What words of thanks do you have for those who have helped to bring you to where you are today in the Miss New York Class of 2017?
I'm not sure if I can truly gather enough words to thank the individuals that have been in my corner supporting me from day one. I will forever be grateful for the love, best wishes, and positive vibes that come my way from the most incredible people throughout my life. It is overwhelming how much encouragement I have received from my friends, family, dance studio, Miss Staten Island/Richmond County Scholarship Organization, & The Alzheimer's Association NYC Chapter. I really would like to single out one person and that's my incredible Mom. My mother is not only my support system, but my hero because she made sacrifices and instilled in me morals and ethics.  She has taught me to push through any obstacle to reach my goals. Thank you for inspiring me each day and motivating me to put my best foot forward in life.
What final words do you have for the readers of Bravura Magazine?
I am extremely excited to return to the Miss New York stage among 30 well-rounded, talented, and intelligent young women. I know that due to the amazing young women that The Miss America Organization receives each year, the title of Miss New York will be in great hands no matter who the recipient will be. I am honored to represent my hometown, share my personal connection to my platform, and express my passion for dancing. Thank you to the Miss New York Scholarship Organization for all that you do for myself and my pageant sisters to ensure that Miss New York week is an unforgettable experience. I am forever proud to be born and raised in New York and represent my hometown as Miss Richmond County 2017.