The Road to Miss New Jersey's Outstanding Teen 2018 – Miss Atlantic Shores Outstanding Teen Alaina Murphy
As we come near to the big day - Miss New Jersey's Outstanding Teen 2018 - we share with you about another contestant, Alaina Murphy, who started her relationship with the Miss America Organization at the tender age of 10. Continue reading to learn more about Alina and her journey towards the crown!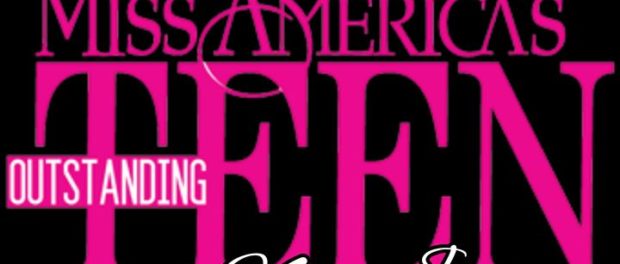 For those who may not be familiar with you, tell our readers a bit about yourself and your background within the pageant world.
I started competing in the Miss America Organization in 2012 at the age of 10. Going through the years having won little, pre-teen, and teen titles, I have learned to appreciate and love the sisterhood and the bonds we girls share in this organization.
The four points of the Miss America crown represent: service, scholarship, style, and success. Which one is the most important to you and why?
The four points of the crown each mean so much to me, but my favorite would have to be scholarship. The Miss America Organization provides thousands of dollars in scholarships every year. With this Scholarship money, I will be able to attend my dream college and attend law school. This dream wouldn't be a reality without the Miss America Organization.
During Augostina Mallous's reign, what is one characteristic you've seen her bring forth as Miss New Jersey's Outstanding Teen, and which do you hope to emulate if you were to win the title?
Augie and I started competing together in this organization when we were little. Going through the years with her, I have learned to enjoy every of it. Augie always comes with a smile on her face and joy in her heart, ready to appreciate every moment.
What have you learned from our current Miss New Jersey, Kaitlyn Schoeffel, that can help you be a better outstanding teen?
I've learned from Kaitlyn to always be prepared. She always puts thought into what she's going to say and wear. I strive to always be as prepared as she is.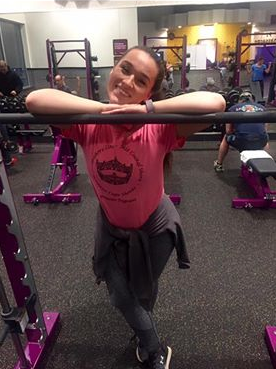 Please share with our readers your platform and why you've chosen to advocate for it.
My platform is Hold Yourself Accountable. I have always struggled with my weight and finally took a stand against it to make healthier decisions. At first I aimed to keep my goals attainable and keep myself motivated to maintain a healthy lifestyle. As I started to change my life one healthy decision at a time, my peers around me were intrigued. I received endless support from those interested in the same goal as me as well as those who wanted to learn about the lifestyle changes I was making, and how they could apply them to their lives. I created an Instagram, hold.yourself.accountable which allowed me to share my journey. By posting my daily meals, workouts, and progress photos, I hoped to inspire others to join in the change. Now, my goal is to educate others about the importance of a healthy mind and body.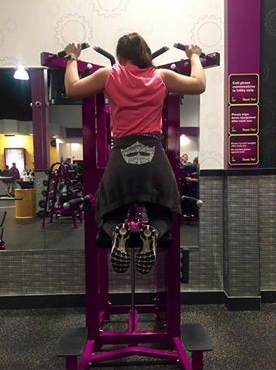 If you were to win the title of Miss New Jersey's Outstanding Teen, how do you hope to better educate your generation about your platform and the importance it holds?
Over 34.3% of young adults in the U.S. are obese. Obesity can lead to lifelong issues such as Diabetes, heart conditions, depression, and more. My goal is to educate parents and children about how to make healthier decisions in regards to food and exercise. I would love to expand this on a national level, involving the government to help make healthy food choices more affordable and accessible.
Tell us about your talent and the decisions you made in proceeding with this talent.
As long as I can remember, I have dreamed about singing on the Miss New Jersey's Outstanding Teen stage. I knew that it would be my moment to shine and this song just explained it perfectly. I will be singing "One Moment in Time" made famous by Whitney Houston. In this song I claim my moment in time and prove to you why I should be Miss New Jersey's Outstanding Teen.
Having been in pageants and after winning a local title, what advice do you have for those who want to start competing in the MAO system?
Just do it! This organization is a sisterhood filled with friendships that will last a lifetime. I am blessed to call each and every one over the girls i compete with my pageant sister. It is always so much fun to spend the day and compete on the stage together. These girls will always hold a special place in my heart.
Because of the way media and certain television networks have portrayed the lifestyle of pageantry, there is a preconceived notion of what a pageant girl is like. How do you think that being a part of the Miss America Organization you are able to break that barrier?
If anyone has a doubt about pageant girls, just have a conversation with me! I am proof we are not just a stereotype. Although we have a shiny crown on our head, under that crown is a smart, strong, well-spoken, community service oriented young women.
Regardless of who wins the title of Miss New Jersey's Outstanding Teen, what is one goal which you have for them, which you hope they will accomplish during their reign?
Have fun! This year will fly by so fast. Remember to always take a breath and soak in everything that's happening around you. These memories will last a lifetime.
Bravura is an artistic word for exceptional. Tell our readers what make you "bravura."
I believe i am "bravura" because i'm different. It's not every day that you meet a pageant girl  that lives on a farm. Some days I go from cowboy boots and cleaning stalls to crowns and parades. While this is fun, it also teach me responsibility and time management. Through it all i give it 110%.
Where can fans follow you on social media?
You can follow me on Instagram @hold.yourself.accountable and @smurphyyyy16; or on Facebook as Miss Atlantic Shores Outstanding Teen 2018.
Do you have any final words for the readers of Bravura Magazine?
I hope that from this, you got to know a little about me and the sisterhood of the Miss America Organization. If you get a chance to meet any one of these girls you will see what amazing young women they are and how dedicated they are to making a difference.