The Road to Miss Minnesota 2017 – Emma Zosel, Miss Morris Area
Minnesota is one state which I would love to visit. I've heard such wonderful things, even about the "landscape and culture," as Emma Zosel, Miss Morris Area, describes it! Want to know more about Emma, her state, and journey to the crown? Then continue reading more!

Please share with our readers your title & platform.
My name is Emma Zosel and I am Miss Morris Area. My platform is Juvenile Arthritis Awareness.
How long have you competed in pageants? How do you think you've personally grown with all your prior pageant experience?
My first pageant was the summer of 2014 and I competed in Miss Minnesota the following summer. My first experience at Miss Minnesota was extremely eye opening and a pivotal moment in my growth as a person. This system has taught me more about self-confidence, worth, and respect than any other aspect of my life.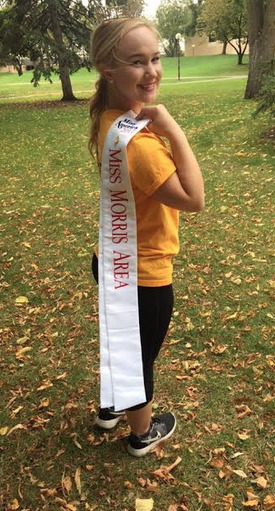 In regards to your platform, why did you choose to go with this particular one?
I was diagnosed with Arthritis as when I was 11 years old. As a fifth grader, it was hard for me to understand why my joints hurt and why I was unable to do certain things. I chose my platform because I want to raise awareness for Juvenile Arthritis and make it known that kids can get arthritis too. I also want to offer those kids who do suffer from Arthritis some tips and tricks that I used to cope with my joint pain at a young age.
How has working alongside your platform made you into a stronger person?
Working with my platform as made me more informed about my body and my disease. I have been able to research the disease and learn more about Juvenile Arthritis.
What have you learned from your current Miss Minnesota, Madeline, which you hope to carry with you if you were to win the title of Miss Minnesota?
I have learned so much from Madeline. She is extremely kind, humble and most importantly genuine. She is a fabulous role model for all of these traits and so many more. I have learned to never take anything too seriously, and to enjoy the journey, not just the end result.
As a title-holder, what is one of the single-most important messages, which you think you convey to your followers?
The single-most-important messages is to lover yourself and be confident in who you are and what you are doing. There is always going to be some insecurities, but own them. Own who you are and be authentic.
If you were to win the title of Miss Minnesota, what is the one thing which you would strive the hardest to accomplish?
Something that I would strive to accomplish would be to amp up our Children's Miracle Network donations and bring everyone back to the cause of what we are doing. Yes, we all have our personal platforms that we work extremely hard on, but we are all also working to raise money for Children's Miracle Network Hospitals. The money we raise saves lives, and I think it is important for people to be aware of what we are raising money for.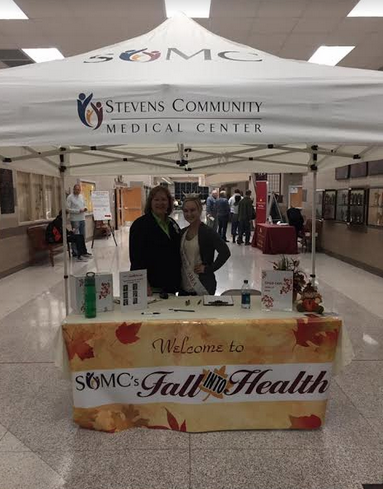 Imagine you're competing for Miss America, and your roommate has never visited Minnesota; how would you describe your state to your roommate?
I would describe Minnesota as an incredibly diverse state, not only with the people but with the landscape and cultures. Minnesota has a lot to offer, and the phrase "Minnesota Nice," is 100% true. As a Minnesotan, you always have someone looking out for you and it is genuinely a great and beautiful place to live.
Because of media, many people tend to look at pageant with a very scrutinizing option; For you. personally, what have been some of the biggest benefits of being a part of the Miss America Organization. And how would you share the positive nature of pageants with others who may not be familiar?
For me, the Miss America Organization has made me a more confident and strong woman. It has given me lifelong friendships, and the ability to be around 27+ women who build each other up rather than tear each other down. It has taught me about service and about my passion for service work. Overall, this organization has been instrumental to my success thus far in life.
"Bravura" is an artistic word for exceptional; in your opinion, what makes you "bravura"?
I think that my genuine compassion for people makes me bravura. I enjoy getting to know people on a deeper level, not just the surface. I think the ability to from those relationships are what makes me exceptional.
Where can fans follow you on social media?
Facebook, Miss Morris Miss Midwest Scholarship Program; Instagram, mmsp1975.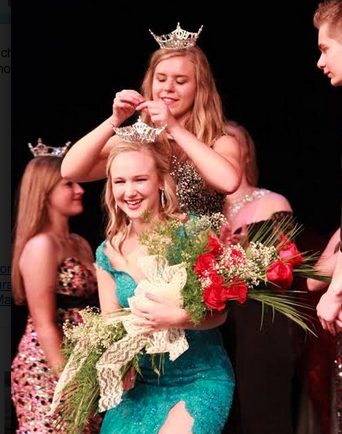 What advice do you have for those who want to take part in pageants?
My advice to you is that if you are even thinking about it, do it. Jump in feet first and do your best. Even if you don't walk away with that crown on your head, you will win. The lessons you learn and the friendships you make during pageant are 100% worth the risk. If you are skeptical, check out the Miss America Organization website and learn about the system. You will not regret it.
What words of thanks do you have for those who have helped to bring you to where you are today in the Miss Minnesota Class of 2017?
I would like to say THANK YOU from the bottom of my heart to all of my friends, family, local directors, sister queens, executive directors, and of course, Miss Minnesota herself, for their amazing support and being incredible role models for me. I would not be able to be competing on that stage without each one of you.
What final words do you have for the readers of Bravura Magazine?
Whether you are considering competing in a pageant or not, always remember that you are beautiful, unique, and deserving of everything that you could possibly dream of. Never quit chasing those dreams while staying true to who you are.