The Road to Miss Iowa 2017 – Emily Tinsman, Miss Cedar Valley
Bravura Magazine is excited to share that we are expanding our "Road To..." series is expanding from coast to coast, and our next debut is from the beautiful Midwestern state of Iowa, known as, The Hawkeye State! The first contestant from this state to be featured is Emily Tinsman! Continue reading to learn more about her journey to the crown, what she's learned from the reigning Miss Iowa, and much more!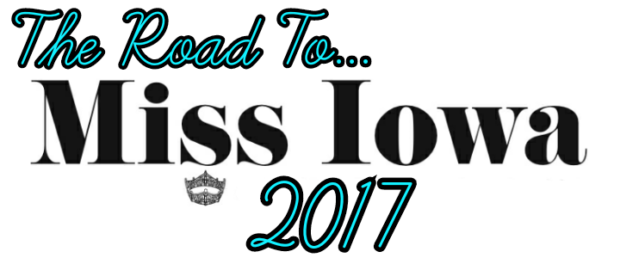 Please share with our readers your title & platform.
My name is Emily Tinsman and I am Miss Cedar Valley 2017. My platform is called TEMPOS: Teaching and Encouraging Music Participation In Our Schools.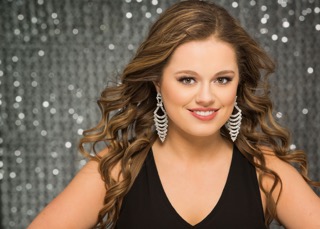 How long have you competed in pageants? How do you think you've personally grown with all your prior pageant experience?
I began competing for the Miss America system this past September. I've grown in so many ways from since getting involved with pageants. I had no expectations coming into this program, but I've gained a whole new perspective on life. I have gained a new sense of gratefulness for the opportunities I've had in life. My main goal and reason that I wanted to compete in pageants was to push myself to step up and become more of an active leader within my community. I have definitely met my goal and this program inspires me to continue that drive even after my pageant career.
In regards to your platform, why did you choose to go with this particular one?
I am a Music Education major at Drake University, so I have always had a strong passion for music and the arts. I wanted to create a platform that reflected something I deeply care about. My passion for music has allowed me to connect with many people and educate them on why the arts are crucial for children and our schools.
How has working alongside your platform made you into a stronger person?
It has helped keep me more active and aware of what's going on in my field of work. I've been involved with an afterschool program where music is offered and you start to see how powerful music is for these kids. The kids that I've been able to work with have inspired me to keep fighting for arts education. They continuously challenge me to better myself for my future students.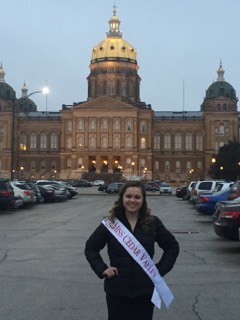 What have you learned from your current Miss Iowa, Kelly Koch, which you hope to carry with you if you were to win the title of Miss Iowa?
Our current Miss Iowa, Kelly Koch, has such a strong passion for her platform, The Pinky Swear Foundation. Her involvement and dedication to service is definitely a quality I would like to carry with me if I were the next Miss Iowa.
As a title-holder, what is one of the single-most important messages, which you think you convey to your followers?
Since I was crowned Miss Cedar Valley, I think I've conveyed a message that anything is possible. Never in a million years did I think I would end up with a crown on my head or compete on the Miss Iowa stage. If you are dedicated and passionate about what you do, anything really is possible.
If you were to win the title of Miss Iowa, what is the one thing which you would strive the hardest to accomplish?
As Miss Iowa, I would strive to change the perception of our society on the arts. I want to travel to as many schools as possible sharing my love of music and the arts to get more kids excited about participation. Once our community and government starts to see how excited these kids are, we will start to see more support for our fine arts programs.
Imagine you're competing for Miss America, and your roommate has never visited Iowa; how would you describe your state to your roommate?
Iowa is the only place I've ever called home, so I would say it's one of the most down to earth, friendly places I've ever been. We have thriving businesses and metropolitan life. Iowa is not just farms and corn, but a place of many opportunities. I'm proud to call Iowa my home.
If you could place three items in a time capsule, which represent the women of today, what would they be and why?
I would say a dumbbell, a briefcase, and a pair of heels. Dumbbell- because women of today are strong and determined. Briefcase- because women are successful and powerful. Heels- because we mean business and are proud to be women.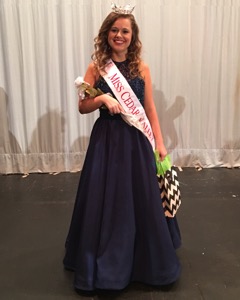 Because of media, many people tend to look at pageant with a very scrutinizing opinion; For you. personally, what have been some of the biggest benefits of being a part of the Miss America Organization. And how would you share the positive nature of pageants with others who may not be familiar?
There are so many benefits from participating in the Miss America Organization. I have been able to learn from strong, empowering women about various platforms and issues women of today care about. I get to go out into my community and share my passions and be a leader. Without this process, I never would've gained the confidence I have now without participation in this program.
"Bravura" is an artistic word for exceptional; in your opinion, what makes you "bravura"?
I would say my dedication to everything I do. I will always give my best effort if that's school work, volunteer projects, leadership positions, etc. I am committed to all that I do and will always strive for success.
Where can fans follow you on social media?
You can like my Facebook page @misscedarvalley2017. You can also like my Instagram page @emtinsman.
What advice do you have for those who want to take part in pageants?
I would take the risk and just go for it. Let the judges see the real you and have fun. I have had so much fun competing in pageants. Give it all you got and even if you don't walk away with the crown, know that you put your best self out there and you served your community with class, beauty, and fun in the process.
What words of thanks do you have for those who have helped to bring you to where you are today in the Miss Iowa Class of 2017?
I would have to thank my mom for going with this crazy idea that I had to compete in pageants. I have to shout out to Mary, Jessica, Ann, and Emma for giving me all of their knowledge and support through the local process. And of course, thank you to my director, Katie, for taking a chance on the new girl in pageantry and helping me prepare for Miss Iowa. I couldn't be more excited to step out on the Miss Iowa stage!
What final words do you have for the readers of Bravura Magazine
Competing in pageants has been a life changing experience. It sounds cliché, but I encourage everyone to find what they're passionate about and work hard to make your dreams a reality.

Click here to learn more about the Miss Iowa Scholarship Program; Miss Iowa 2017 preliminaries take place on June 22 and 23rd, and the new Miss Iowa 2017 will be crowned on June 24, 2017!