The Road to Miss Vermont 2017 – Mariah Griffin
Vermont, also known as
The Green Mountain State
, is the next state for which we're sharing our "Road To..." series with! Here's a fun fact - did you know that there were no buildings taller than 124 feet?! Interesting, right? And did you also know that Mariah Griffin is one of the eight contestants vying for the title of Miss Vermont 2017! Continue reading to learn more about Mariah, her journey to the crown, and more!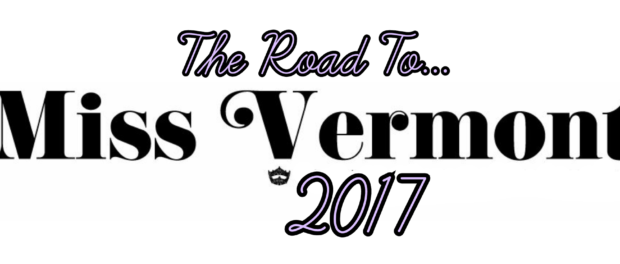 Please share with our readers your title & platform.
My platform is Dancing Towards a Better Mental Health. This means a lot to be because, halfway through high school, my cheerleading coach told me to pick a different sport because I wasn't good enough. So that's when I decided to dance. Although I hadn't been dancing my whole life, in that short amount of time I was able to grasp the importance of having something physical and entertaining to do everyday. Dance has been such a positive influence in my life, and I want other people to feel that way about dance as well!
How long have you competed in pageants? How do you think you've personally grown with all your prior pageant experience?
This is my second pageant, my first pageant was my senior year in high school, and I am now a college freshman. I definitely believe that I am more comfortable with myself now that I am participating in pageants!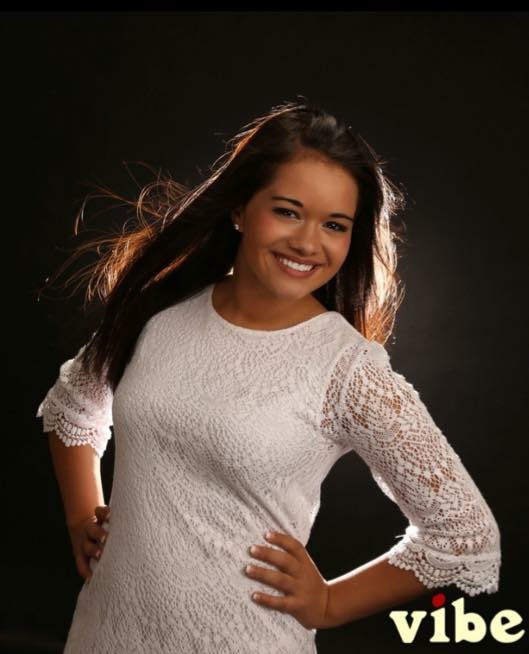 In regards to your platform, why did you choose to go with this particular one?
When thinking about my platform, it did not take long at all. I have been performing for as long as I can remember, and dance has always been a way to connect with people and let out stress.
How has working alongside your platform made you into a stronger person?
Working with my platform has made me become more dedicated, which is making me into a stronger person. Having something you strongly believe in and want to advocate for is always a great way to make yourself become a better person.
What have you learned from your current Miss Vermont, Rylee, which you hope to carry with you if you were to win the title of Miss Vermont?
Rylee is an amazing Miss Vermont. From the short time that I have known her, she has taught me so much! Not once have I felt that I couldn't ask Rylee a question, or share my concerns. Not only has she helped and taught me, but the other contestants as well. For example, just about every other week, she will share a podcast with us talking about the great things that she has learned while being Miss Vermont, along with the challenges. I hope to carry all of these qualities Rylee has, and I only hope I can be as influential as Rylee when I become Miss Vermont.
As a titleholder, what is one of the single-most important messages, which you think you convey to your followers?
LOVE YOURSELF FOR WHO YOU ARE! Please, do not try and be someone else, you are amazing, beautiful, and strong! Along with that confidence is always key, whether it is a pageant or a job interview. Being confident in who you are and your abilities will make you a stronger individual.
If you were to win the title of Miss Vermont, what is the one thing which you strive the hardest to accomplish?
If I were to win the title of Miss Vermont, I want to make a difference. I know what you're thinking, "so doesn't every other girl competing". But I want to help people, as many people as I possibly can. It doesn't just have to be about my platform, it can be even the littlest thing, that makes me feel like what I'm doing, and who I'm helping is for the better.
Imagine you're competing for Miss America, and your roommate has never visited Vermont; how would you describe your state to your roommate?
First of all, I would tell them that they're missing out. There is so much to do, and so much to see. Vermont is such a beautiful state full of kind and generous people. There are sights like Church St. in Burlington, Quechee Gorge, and most importantly Ben and Jerry's factory!
If you could place three items in a time capsule, which represent the women of today, what would they be and why?
If I had to pick only three I would choose a cell phone, a picture of all the different types of professions a woman can have, and a camera! I would pick a cell phone because the majority of women use it every day! And not just to post on Facebook or Tweet, but to connect with their families and friends. A photograph showing a woman who is a nurse, police officer, doctor, or a lawyer represents that a woman can do anything she sets her mind to. Having this in the time capsule would show women in the future that if they have a dream, there is nothing standing in your way if you put your mind, heart, and soul into it. Lastly, I would choose a camera to capture the memories and accomplishments women are continuing to make.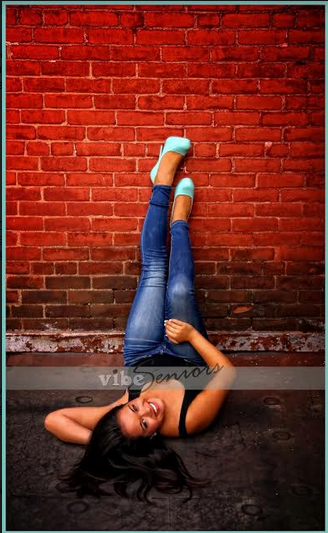 Because of media, many people tend to look at pageants with a very scrutinizing opinion; For you. personally, what have been some of the biggest benefits of being a part of the Miss America Organization. And how would you share the positive nature of pageants with others who may not be familiar?
For me personally, pageants have helped me become more confident in myself, I have gained so many friends that have become family, I have great memories and experiences I wouldn't trade for the world! When I need a friend or a shoulder to cry on, I know I will always have my pageant family. Along with that, if a person is not familiar with pageants or has a negative opinion regarding pageants, I believe it is the perfect teaching opportunity. The crown is not what we all strive for when competing, it's not just some shiny toy. In fact, it symbolizes scholarships, style, service, and success. Regardless if I win the crown or not, I will carry these with me for the rest of my life.
"Bravura" is an artistic word for exceptional; in your opinion, what makes you "bravura"?
In my opinion, being true to myself makes me "bravura". I always pride myself in staying true to who I am, regardless of the circumstance. Having your own "bravura", and not comparing yourself to others will make you more successful and confident in yourself.
Where can fans follow you on social media?
Fans can follow me on my Facebook page.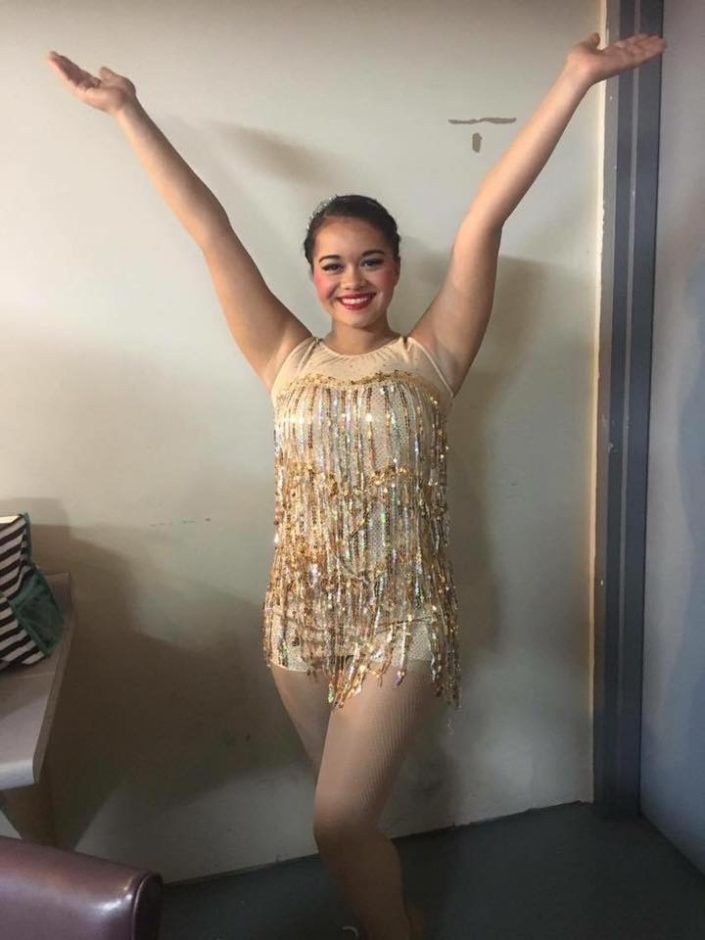 What advice do you have for those who want to take part in pageants?
Be yourself, that is the one thing that I will say because it is so important. When a person competes in a pageant, they are surrounded by so many other beautiful women. But please remember why you are doing it, and stay true to yourself.
What words of thanks do you have for those who have helped to bring you to where you are today in the Miss Vermont Class of 2017?
I am so great full for the support my family and friends have given me, to enable me to be in the Miss Vermont Class of 2017. Although this is my first year competing with the Miss Vermont Scholarship Organization, I have felt nothing but excitement and a sense of belonging!
What final words do you have for the readers of Bravura Magazine?
My final word for the Bravura Magazine readers is to do anything you set your mind to! Even if you don't get it the first time (I don't say fail because I simply do not believe in failure) try again! There is no shame, or penalty in doing what you believe in, in fact I think it makes you into a stronger person.
The 2017 Miss Vermont competition takes place on Friday, April 21st at the Vergennes Opera House. The competition begins at 7:00pm! Keep it locked on Bravura Magazine to find out who gets crowned Miss Vermont 2017 and earns her way to Miss America! To make a donation to the Miss Vermont Organization, you can do so via this link.