The Road to Miss Vermont 2017, Erin Connor
The Miss Vermont pageant is right around the corner and we're excited to see who will be crowned Miss Vermont 2017! Why? Because then we can share with you more about this new title-holder who will be vying for the title of Miss America! But in the meantime, you now have the opportunity to meet Erin Conner, who will be competing for the title of Miss Vermont 2017! Continue reading to learn more about Erin and her journey to the grown!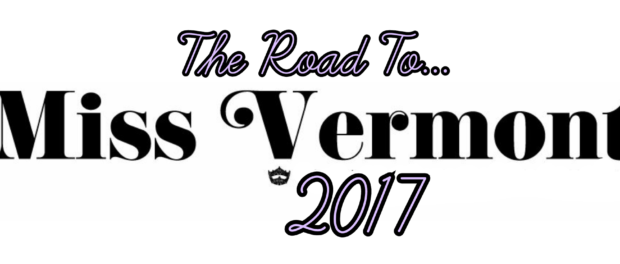 Please share with our readers your platform.
My platform is titled:  " Tailwinds: Training a New Generation of Women Scientists"
How long have you competed in pageants? How do you think you've personally grown with all your prior pageant experience?
I've competed in pageants since I was 8 years old. Through all of my competing, I've learned that winning doesn't define who you are as a person. In fact, it's the "losses" I've had (trust me there's a lot) that have taught me humility. I've learned how to carry on with my head held high, because just having the courage to compete, already makes me successful.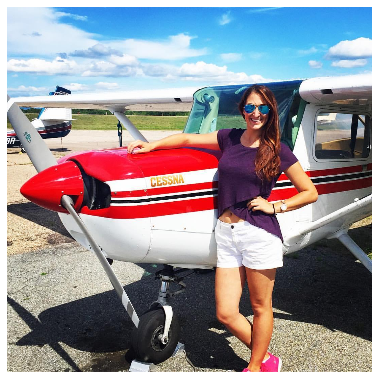 In regards to your platform, why did you choose to go with this particular one?
It was so easy to choose my platform because it's something that I've been working on for six years. As a pilot, I am among very few other women in aviation. When I realized how few females were partaking in the sciences, I started a program called Tailwinds. I go into schools and talk with students, I help them write goals for their future, and at times even take young girls up for a plane ride!  My goal is to help encourage young women to enter into STEM fields.
How has working alongside your platform made you into a stronger person?
Because my platform is my passion, when I am educating people about aviation or other careers in STEM, it doesn't seem like a chore or job. It's fun for me to help others learn about statistics and how to pursue a career in the science fields. Teaching and informing others has made me a stronger young woman.
What have you learned from your current Miss Vermont, Rylee Field, which you hope to carry with you if you were to win the title of Miss Vermont?
Our current Miss Vermont, Rylee Field is absolutely incredible. She has traveled this state from top to bottom. She has really taught me to take every appearance as an opportunity. If I was chosen as Miss Vermont 2017, this is something I would do.
As a title-holder, what is one of the single-most important messages, which you think you convey to your followers?
Get involved with your communities. Being a title holder allows me to get involved, but without a crown and sash you can still volunteer and help your neighbors out!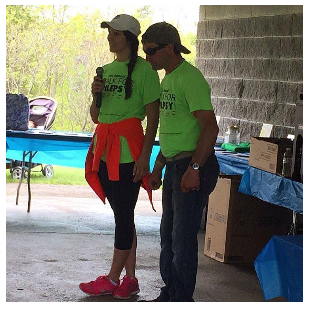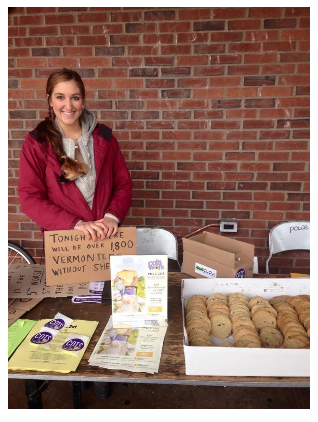 If you were to win the title of Miss Vermont, what is the one thing which you would strive the hardest to accomplish?
Informing and educating people about my platform. I am working on something that could help society as a whole. So by teaching people about the STEM fields, I would be positively contributing to the general public!
Imagine you're competing for Miss America, and your roommate has never visited Vermont; how would you describe your state to your roommate?
Think cows, beautiful green mountains, a variety of wildlife, and gorgeous foliage during autumn. Besides the amazing scenery, we are a small state that prides itself on that small town feel, neighbor helping neighbor and supporting local farmers and entrepreneurs.
If you could place three items in a time capsule, which represent the women of today, what would they be and why?
I don't think every woman is the same. So I'd put objects in there that represent me: A textbook, a briefcase, and a dumbbell. I am smart, driven, and strong.
Because of media, many people tend to look at pageant with a very scrutinizing opinion; For you, personally, what have been some of the biggest benefits of being a part of the Miss America Organization. And how would you share the positive nature of pageants with others who may not be familiar?
Many people just think pageants are all about looks; however, this competition is much more than that. The women I'm competing with are intelligent, talented, and beautiful on the inside and out. I want people to know that through competing, I have had nothing but a positive experience. Also, The Miss America Organization and specifically Miss Vermont has provided me with a lot of scholarship money that I can use for my education. Yes, we are competing for the title of Miss Vermont, but more than that we are competing to better ourselves scholastically.
"Bravura" is an artistic word for exceptional; in your opinion, what makes you "bravura"?
My intelligence. I am "Bravura" because I love to learn and find education extremely important. I can look at any situation and have it turn into a learning experience.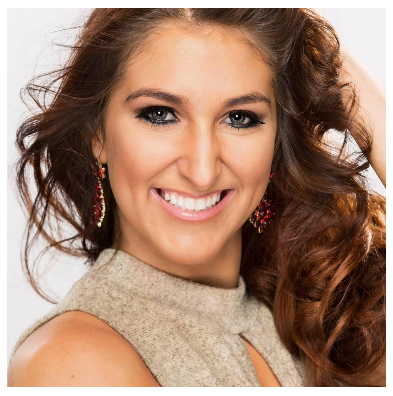 Where can fans follow you on social media?
I am on Facebook as Erin Connor and my Instagram name is econnor13.
What advice do you have for those who want to take part in pageants?
Only participate if it's your decision. But if you decide to go ahead with it, I promise that you will be a better person because of it. You learn skills that can help you in everyday life!
What words of thanks do you have for those who have helped to bring you to where you are today in the Miss Vermont Class of 2017?
I have the most amazing support system in the world. I have awesome parents who have helped shape me into the beautiful young woman I am, six siblings that have been to almost every competition, a boyfriend who is not afraid to critique me on my evening gown walk, friends who quiz me on current events, and a dog who listens to me while I  practice interview questions. Besides that I have an amazing company that I work for and awesome co-workers who are coming to watch the competition. Every single person in my life has motivated me to be where I am today. I cannot thank you all enough for supporting my crazy dreams! I am the luckiest woman in the entire world.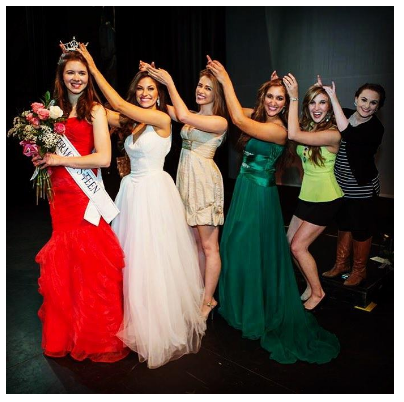 What final words do you have for the readers of Bravura Magazine?
Win or lose, I am still so excited to be able to participate in a program like this. If anyone wants to reach out to me or would like information about my platform, please don't hesitate to contact me on social media.