The Road to Miss New York – Baylee Simpson, Miss Upstate New York
As we get closer to Miss New York weekend, we are wrapping up our series, "The Road to Miss New York." The next contestant to be featured as part of this series is, Baylee Simpson, who is the current Miss Upstate New York. Continue reading to learn more about Baylee's journey towards the crown, her platform, and what she thinks about Miss New York 2016, Camille Sims!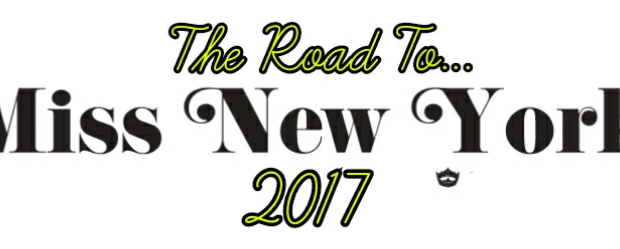 Please share with our readers your title & platform.
My title is Miss Upstate New York, and my platform is, Arts to Smarts: Narrowing the Achievement Gap.
How long have you competed in pageants? How do you think you've personally grown with all your prior pageant experience?
I competed in my first pageant in January 2012 and then took the next year off since I had started my freshman year at college. I began competing again in 2014 and won my first title in 2015. I've grown tremendously through the Miss America Organization. I am not only a more poised, articulate, and focused woman on the stage,  I'm reflecting this growth off the stage as well. I hold myself to a high standard so I'm often considered competitive; but what the Miss America Organization has taught me is that as strong women, we work together to bring each other up. I'm only competing against myself to be the best "me" possible which is a lesson that's often never learned; I cherish the Miss America Organization for creating a sisterhood of women who support each other's accomplishments.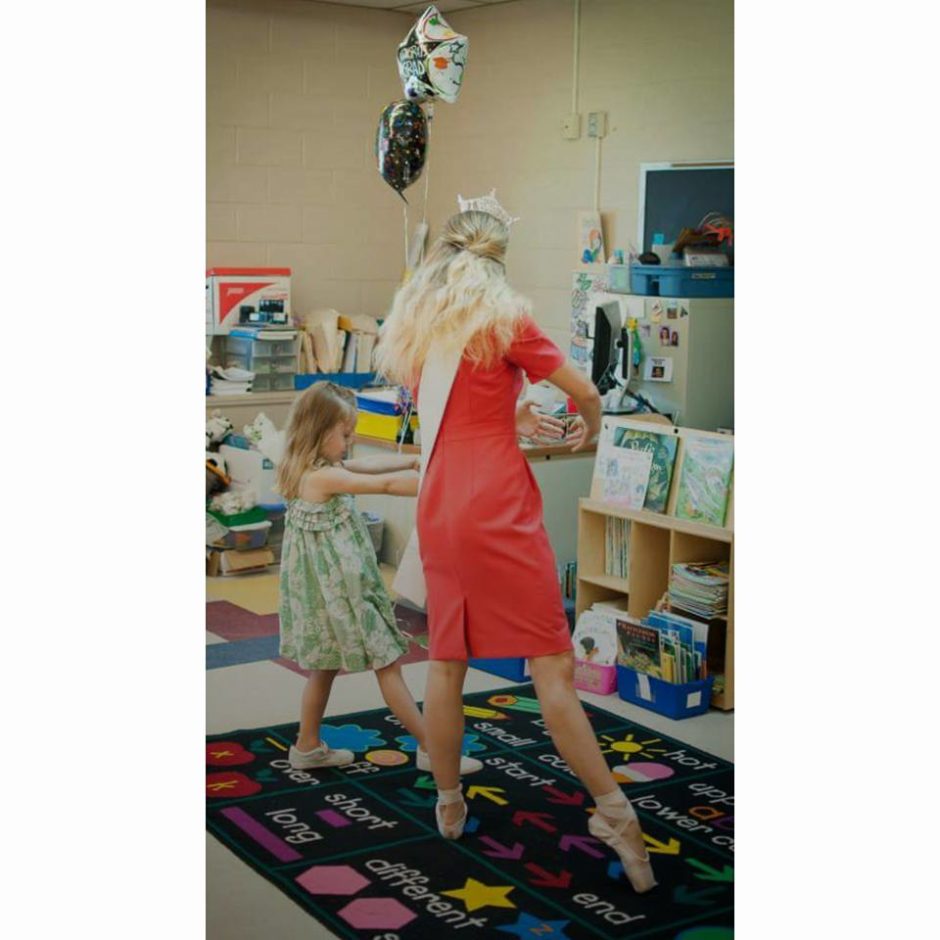 In regards to your platform, why did you choose to go with this particular one?
Arts to Smarts: Narrowing the Achievement Gap helps to bring awareness to the importance of integrating an arts education program within local struggling schools. After graduating at the top of my class from an "at-risk" high school, I realized it was my passion and dedication to the arts that drove me to succeed beyond my peers. I was lucky enough to have the economic stability to enroll in dance classes outside of my academic curriculum, however most families cannot afford the additional expense.
Low socioeconomic status students with a high participation in the arts have a dropout rate of four percent, but their peers with a low participation in the arts have a dropout rate of twenty-two percent. The arts are an integral component of a well-rounded education. The arts reach students who might otherwise slip through the cracks; the students who have different learning styles. This is an equity and civil rights issue that has become a primary concern among educators in the arts, humanities, and social sciences and as a leader within my local community I will work as  as advocate for Arts Education.
How has working alongside your platform made you into a stronger person?
I chose the challenge of creating equal opportunity for our upcoming generations. I've become a stronger person by putting others needs first and passionately working to ensure those opportunities aren't taken away. I've co-developed an educational outreach program for youth in "at-risk" schools and I plan to continue my work. Knowing that I'm making an impact on the lives of children makes me more determined, I'm a stronger person because of their strength.
What have you learned from your current Miss New York, Camille, which you hope to carry with you if you were to win the title of Miss New York?
Camille is one of the most influential speakers I've ever witnessed. Her eloquence and presence while speaking is something that I admire. I hope to one day find that articulation and be able to motivate and inspire others with my words.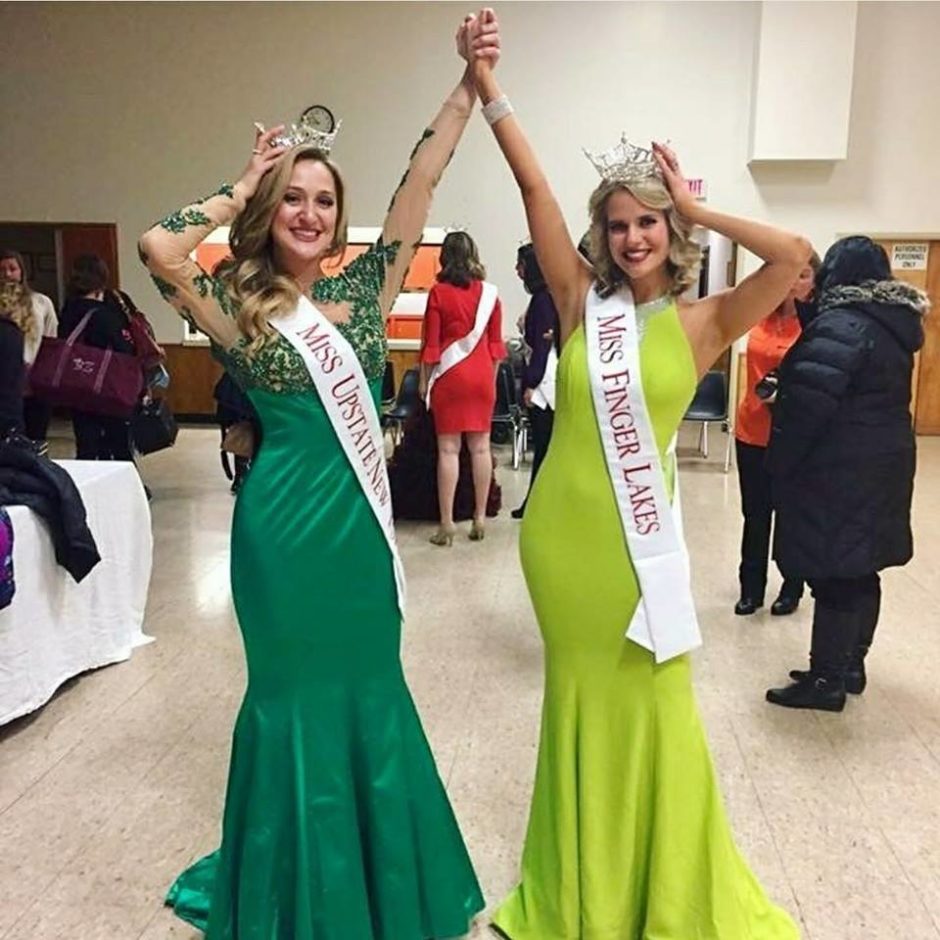 As a title-holder, what is one of the single-most important messages, which you think you convey to your followers?
I've never given up hope on pursuing my dreams and that is the single-most important message I can convey to my followers. Whether I'm using my platform as inspiration or the touching stories of the Children's Miracle Network Miracle Kids, I want every child to believe that they have the potential to achieve anything they want in their lives.
If you were to win the title of Miss New York, what is the one thing which you would strive the hardest to accomplish?
As Miss New York I will strive my hardest to end the stigma of pageantry. I will educate our communities about the impact the Miss America Organization has on the young women today, I will encourage support for our local organizations who provide scholarships to further these young women's education, and I will end the stigma of pageantry by not being a figure of beauty, but by being a figure of change, hope, and opportunity.
Imagine you're competing for Miss America, and your roommate has never visited New York; how would you describe your state to your roommate?
New York State is one of the most diverse states in the U.S. There is a place for everyone here whether you're looking for the city-scape, wide open fields, or hills to climb you'll find your niche in New York. We can start at Lady Liberty and the Freedom Tower in New York City, work our way up to the Capitol Building and travel through the Catskills and Adirondacks, travel West on the Erie Canal, pass through Destiny Mall, and end our journey at Niagara Falls. The experiences and sights you will see will make you never want to leave!
If you could place three items in a time capsule, which represent the women of today, what would they be and why?
A toy doll, a briefcase, and a feather. These three items represent all women today as separate entities as well as one unit. Together, they represent the working mother; she who bears the child, brings home the paycheck, and manages the weight of the world on her shoulders as if it were a feather. Alone, the items represent political, social, cultural and economic issues women have overcome or are still facing today. The toy doll represents cultural rights; women have fought for their right to have preventative care and are still fighting for agency over their bodies. The briefcase represents economic and political rights; women have made tremendous strides breaking through the glass ceiling in both politics and in the workforce, however we still earn $0.80 for every $1.00 males earn. The feather represents our social status in society; females have a strong backbone, however we're often judged on our exterior qualities.
Because of media, many people tend to look at pageant with a very scrutinizing opinion; For you. personally, what have been some of the biggest benefits of being a part of the Miss America Organization. And how would you share the positive nature of pageants with others who may not be familiar?
The Miss America Organization has helped shape me into the woman I am today. Throughout my years I've gained tools that will help me to succeed in my future goals. These tools are unique because they aren't on a "one-size-fits-all" tool belt. Everyone experiences their journey through the Miss America Organization differently. For me, I've been able to find self-confidence, push myself past my boundaries, and reach for dreams I never thought were possible. The best way to learn how much you can grow from this organization is to experience it for yourself. Whether you can compete at the local level, support a young woman's journey, or work within a local organization you can make an impact on young, aspiring women in your state.
"Bravura" is an artistic word for exceptional; in your opinion, what makes you "bravura"?
I am "bravura" because I am me. I am "bravura" because I am the only one who dictates how I view myself. I am "bravura" because I am always working to be better than the person I was yesterday.
Where can fans follow you on social media?
Personal Facebook Page: https://www.facebook.com/baylee.simpson.1
Public Figure Facebook Page: https://www.facebook.com/BayleeCapriSimpson/
Public Figure Instagram: https://www.instagram.com/bayleecapri/?hl=en
What advice do you have for those who want to take part in pageants?
Don't waste another minute, get out there and do it! It will be a life changing experience!
What words of thanks do you have for those who have helped to bring you to where you are today in the Miss New York Class of 2017?
I can't thank my family enough for always supporting me in everything that I do. Thank you for celebrating my achievements, wiping my tears when I felt defeat, and dealing with all (and I mean ALL) of the emotions in between. It was only natural that I found my way within the Miss America Organization since I've been raised by strong, hard working women, without you I wouldn't be half the woman I am today. To my Star Princess Maci, you are the most focused, caring, and passionate young women whom I've had the honor of calling my Star Princess for the last three years. Thank you for always bringing light into my life, you can achieve anything you set your mind to and I'm so lucky to be your big sister. To my friends and supporters who have cheered me on from the start, thank you for believing in my dreams. I wouldn't have been able to live this dream without your continuous encouragement. To the local organizations and the Miss New York Organization, thank you for allowing us to grow through your guidance. Your endless hours don't go unnoticed and I am forever indebted to you for making these dreams turn into realities for so many young women. Thank you everyone for your endless love and support throughout these incredible years; I love you all so much!
What final words do you have for the readers of Bravura Magazine?
Don't wait for the right moment to make a difference, make a difference in this very moment! Love, Baylee Simpson, Miss Upstate New York 2017.