The Road to Miss New Jersey's Outstanding Teen 2018 – Miss Cape Shores' Outstanding Teen Samantha McConaghy
Samantha McConaghy is no stranger when it comes to the MAOTeen system; she is back again this year, taking the stage as Miss Cape Shores' Outstanding Teen 2018. She is currently an Engineering student at her school, and looks to bring both local & national awareness to her platform, involving STEM. We caught up with McConaghy recently, and not only did she share with us her journey to the crown, but also what she's learned from her sister Queens, the reigning Miss New Jersey's Outstanding Teen, Augostina Mallous, and Miss New Jersey Kaitlyn Schoeffel! Continue reading to learn about Samantha!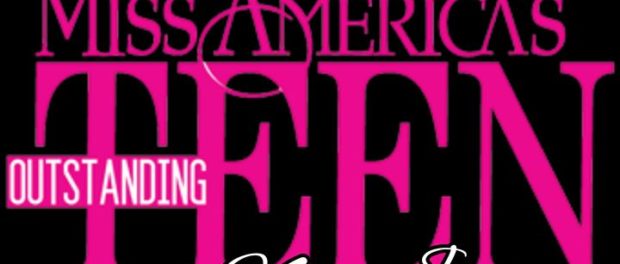 For those who may not be familiar with you, tell our readers a bit about yourself and your background within the pageant world.
Hi everyone, my name is Samantha McConaghy and I am your Miss Cape Shores' Outstanding Teen 2018. I attend Cedar Creek High School where I am enrolled in the Engineering Program. I am a Distinguished Varsity Scholar, team leader of the Robotics Competition Team, and Captain of JV Football Cheerleading Team. I first got involved in pageants when I was nine years old and my friend asked if I would compete in a local little princess pageant with her. From the first time I stepped foot on the stage I knew that competing in pageants is what I wanted to do!
The four points of the Miss America crown represent: service, scholarship, style, and success. Which one is the most important to you and why?
Service is the most important point to me because I love volunteering and helping out in my community.
During Augostina Mallous's reign, what is one characteristic you've seen her bring forth as Miss New Jersey's Outstanding Teen, and which do you hope to emulate if you were to win the title?
One thing I will always love and remember about Augie is her infectious smile. She is extremely kind and welcoming to everyone she meets, and if I were the next Miss New Jersey's Outstanding Teen I would want to exemplify those same qualities.
What have you learned from our current Miss New Jersey, Kaitlyn Schoeffel, that can help you be a better outstanding teen?
I have known Kaitlyn for many years now and her enthusiasm, determination and drive never ceases to amaze me. She is someone I have looked up to and aspired to be like since I was a little girl just starting out in pageants. This past year as Miss New Jersey she helped me believe that if you work hard and believe in yourself you can accomplish all your goals and dreams.
Please share with our readers your platform and why you've chosen to advocate for it.
My platform is Ignite Imagination: S.T.E.M. Education. It is a way to engage children in the fields of science, technology, engineering, and math in a fun learning environment. I believe that it is important that every child should have the opportunity to experience S.T.E.M. education.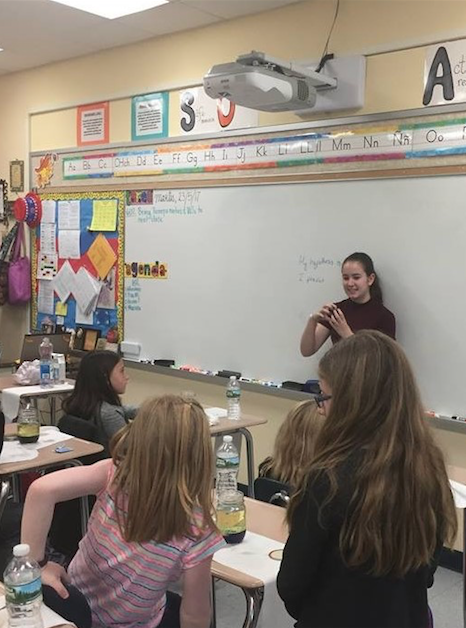 If you were to win the title of Miss New Jersey's Outstanding Teen, how do you hope to better educate your generation about your platform and the importance it holds?
It is vital that S.T.E.M. education be included in every school's curriculum.  I would continue to promote my platform of Ignite Imagination: S.T.E.M. Education throughout the state by going to schools, community events, and attending Board of Education meetings stressing how important it is to engage children in these fields at a young age.
Tell us about your talent and the decisions you made in proceeding with this talent.
I am a competitive Irish dancer and my talent is hard shoe Irish dance. I love Irish dancing because not only is it   fun, upbeat, and crowd inclusive but it is also a great cardio workout!
Having been in pageants and after winning a local title, what advice do you have for those who want to start competing in the MAO system?
Do It! I have been so fortunate to be involved with the Miss New Jersey organization since I was 9 years old. The people that you meet through this organization truly become your family. I have made friends from all over the state and enjoy every moment of it.
Because of the way media and certain television networks have portrayed the lifestyle of pageantry, there is a preconceived notion of what a pageant girl is like. How do you think that being a part of the Miss America Organization you are able to break that barrier?
Since I have been competing in Pageantry from such a young age I have been asked this question a lot over the years. I usually begin by explaining how dedicated the Miss America Organization is to Community Service and Education. The girls who compete for this organization are dedicated to their platforms, involved in their communities, and care about what goes on in our world.
Regardless of who wins the title of Miss New Jersey's Outstanding Teen, what is one goal which you have for them, which you hope they will accomplish during their reign?
What I would wish for the new Miss New Jersey's Outstanding Teen is that she makes the most out of their year and enjoy every moment.
Bravura is an artistic word for exceptional. Tell our readers what make you "bravura."
I believe my ability to remain positive and give my all in every situation is what makes me Bravura!
Where can fans follow you on social media?
Anyone can follow me on Facebook at Miss Cape Shores' Outstanding Teen 2018 Samantha McConaghy, as well as, my platform page, Ignite Imagination: STEM Education.
Do you have any final words for the readers of Bravura Magazine?
Thank you, Bravura Magazine for the opportunity for people to get to know a little bit about me before the Miss New Jerseys' Outstanding Teen Pageant on January 27th.