The Road to Miss New York – Amanda Abdagic, Miss Revere
"The Road to Miss New York" is not an easy one; and this year there are 31 beautifully-talented women who are vying for the title of Miss New York 2017. Over the next few weeks we will share a bit more about these contestants. The next contestant to be featured as part of this series is Amanda Abdagic. Continue reading to learn more about Amanda and her journey towards the crown.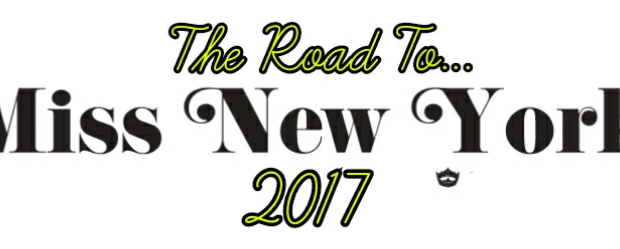 Please share with our readers your title & platform.
My name is Amanda Abdagic and I am Miss Revere 2017; My platform is titled: These Roaring Twenties: Removing the Stigmas of Mental Health
How long have you competed in pageants? How do you think you've personally grown with all your prior pageant experience?
I first got involved when I was 18 years old. I've competed for 4 years and can honestly say this organization has been a huge factor in shaping who I am today at 22 years old. I have found a humble confidence in myself that allows me to stand up for what I believe in, stand up for others, and chase success in ways I never believed I could.
In regards to your platform, why did you choose to go with this particular one?
Mental health is near and dear to my heart. I have suffered with anxiety and depression for a very long time and had to personally deal with the stigmas that come with those labels . Once I was ready, I decided to be open about my experience in order to provide a guide to those who need it and and insight to those who don't know much about it. You can check out my blog (theseroaringtwenties.blog) to learn more about my personal experience.
How has working alongside your platform made you into a stronger person?
Oh boy, this question gave me goosebumps. Once I decided that I was ready to fight for those who were suffering from a mental health disorder, I found purpose. This feeling of having a place helped settle my own anxiety and depression and has given me something to continuously work on. I learned that being honest with myself and with others was the best help I could offer both parties.
What have you learned from your current Miss New York, Camille, which you hope to carry with you if you were to win the title of Miss New York?
BE YOUR SELF. I remember Miss New York week with Camille. Everyday she was the same person with her own personality. She was in it to win it- as herself. I love that.
As a title-holder, what is one of the single-most important messages, which you think you convey to your followers?
Being yourself is cool enough. I like to appeal to a younger crowd (we are role models to younger girls). I make sure to present myself in a manner that's genuine via corny jokes, silly selfies, a some spectacular dance moves. I was bullied growing up and found myself being someone I wasn't nor someone I actually wanted to be. It's unfortunate that society creates this pressure of having to be "accepted". What does that even mean? Who knows but more importantly, who cares.
If you were to win the title of Miss New York, what is the one thing which you would strive the hardest to accomplish?
More volunteering on my end. I absolutely love to volunteer whether it's building dog houses, cleaning dams, talking to children, or raising money for the Children's Miracle Network, I want to make it a mission to be as hands on as I can.
Imagine you're competing for Miss America, and your roommate has never visited New York; how would you describe your state to your roommate?
New York is a state that is constantly in motion, not only in the streets of New York City but also in Albany, the states Capitol where Governor Cuomo recently opposed the construction of the 99-mile long pipeline and where a new proposal entered legislation that may reduce homelessness across the state. It goes to show that New York is more than just a state filled with architectural beauty, booming businesses, and mountain ranges, but it's a state that is community driven as well.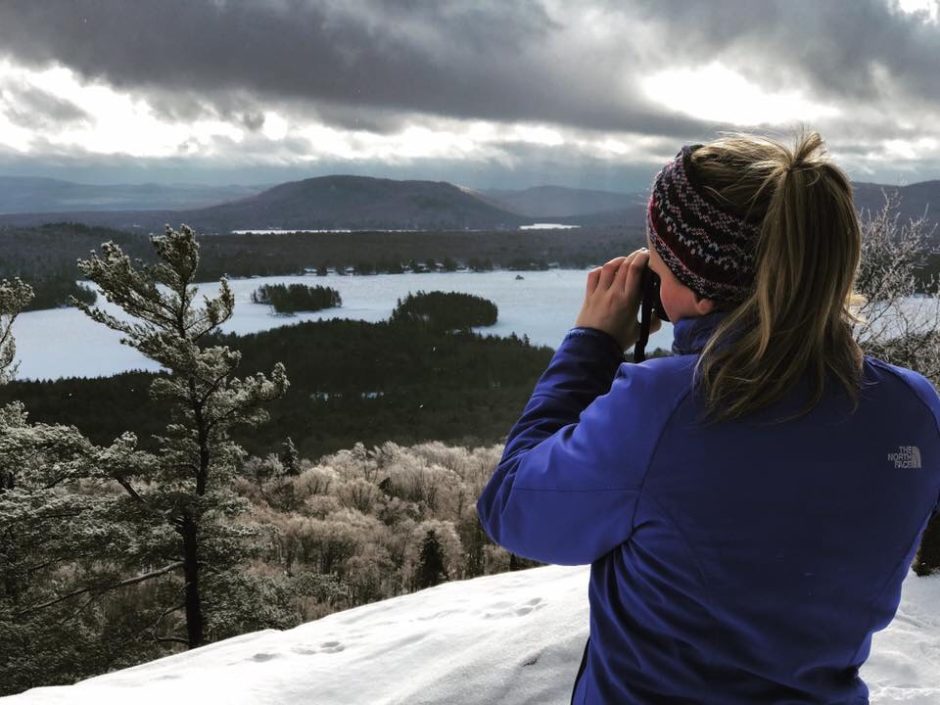 If you could place three items in a time capsule, which represent the women of today, what would they be and why?
If I could take ambition, drive, and determination and stick them in this time capsule, I would. But I can't so we'll move on to inanimate representative objects. We can start with a graduation cap and here's why- "Woman will earn 61.6% of all associate's degrees, 56.7% of all bachelor's degrees, 59.9% of all master's degrees, and 51.6% of all doctor's degrees." (Dr. Micheal W. Kirst, Stanford., 2013) BAM
Next, let's toss in a golf ball to represent the young 22 year old woman who had the best score in this particular championship (her name is  In Gee Chun), EVER. She's just a small example of woman dominating in sports too.
Last but not least I think we should acknowledge mothers. Woman with children are dominating society. They are the woman showing the world that WE can do both because we have the potential to do both. So let's throw a "worlds best mom" mug in there.
Because of media, many people tend to look at pageants with a very scrutinizing opinion; For you. personally, what have been some of the biggest benefits of being a part of the Miss America Organization. And how would you share the positive nature of pageants with others who may not be familiar?
The friends and connections that I have made throughout my involvement with the organization has been unbelievable. I am sure the girls can agree with me. The support system that you become involved in will change your life. I constantly have people pushing me to better myself and it's amazing. I try my best to network the positives of the pageant through social media and public events. I will always be the organization's number one fan which means parading around and expressing how much I love it and how it's so much more than a beauty pageant.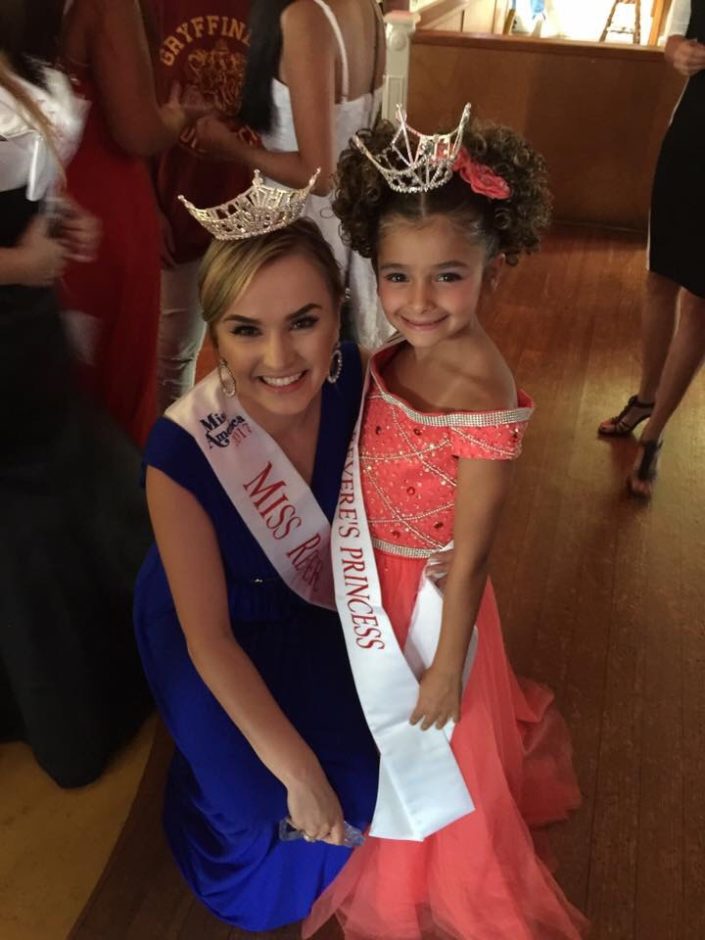 "Bravura" is an artistic word for exceptional; in your opinion, what makes you "bravura"?
My heart. I love too deeply, care too much, and try too hard. Those are all dangerous characteristics but I would never want to change them.
Where can fans follow you on social media?
Facebook: https://www.facebook.com/amanda.abdagic?ref=br_rs
Instagram: https://www.instagram.com/amannndda/
Blog: https://theseroaringtwenties.blog.
What advice do you have for those who want to take part in pageants?
It's so much easier than you think. The internet is a great resource! I was intimidated just by hearing the phrase Miss America Organization but I'm telling you, it's the furthest thing from intimidating. You will learn, grow, and you will achieve so much (cliché I know, but it's the truth). BUT start now, get out there and volunteer ( soup kitchen?! Local shelter?! Street clean ups?!) buff up that resume, you'll thank the organization later when you're applying to grad schools and jobs.
What words of thanks do you have for those who have helped to bring you to where you are today in the Miss New York Class of 2017?
You.Rock! Really, there isn't a word deep enough to describe my appreciation. My family and my friends (this includes volunteers in the organization) have been there every step of the way. It's super awesome to have a support system. I'm not sure I would make it through college, work, and pageants if I didn't have people constantly reminding me that I can and I will do it.
What final words do you have for the readers of Bravura Magazine?
Thank you, reader, for your support of the organization. If it wasn't for the people who continually supported; there would be no organization. It's programs such as this one that create empowering and successful woman.
Stay humble. Be kind. & Smile.
XOXO,
Amanda Abdagic