Bringing Diversity to Miss America
When looking back at the recent Miss America pageant, many of the contestants stand out, as I look back at talent, on-stage questions from prelims, and more. And one of those contestants happens to be 1st runner up, Jennifer Davis, Miss Missouri 2017. Not only was she captivating on stage when it came to her talent portion, but she wasn't afraid to speak her mind with on-stage questions, and was ever-so confident with her lifestyle & fitness. Not only is she a strong advocate for her platform throughout the entire state of Missouri, but she is also a published author of a children's book. I had the pleasure of speaking with Davis post-Miss America, get a better look into who she is as a person, an established children's book author and of course, being first runner-up to Miss America. Continue reading to learn how her experiences have shaped Davis into who she is today!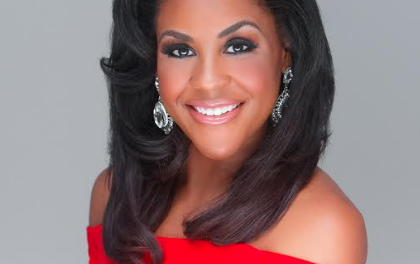 Tell us a bit about who Jennifer Davis is and why you decided to enter the world of pageantry.
I am 23 years old and from St. Charles Missouri. I started competing in pageants when I was just 11 months old. I took my first steps on a pageant stage and never looked back. I'm a graduate of Saint Louis University where I was a D1 athlete.
Why is your platform, "United We Stand, Divided We Fall: Diversity Matters" so important to you? What influenced you to have this as your platform?
The world we live in today is constantly growing more and more diverse. Yet, we grow more divided every day. I come from a very diverse background being Chinese, Hawaiian, German, and Black. My brother is one of the biggest reasons behind creating this platform. He came out to me in 2009 and is my best friend. Seeing the discrimination he has endured opened my eyes to see how much this world needs to change. I've come to realize that if we can just live peacefully and respectfully next to one another, this world would be such a better place.
How has your platform personally impacted you?
I was giving a talk about diversity in the capital of Missouri, Jefferson City. At the end of my presentation an older gentleman walked up to me and told me something that would forever change my life. He told me that before hearing me talk today he never believed in Same-Sex Marriage, but that day I changed his mind. That day I impacted one person, and I realized just how important my message was and how big of an impact it could have.
When you speak to the young generation about your platform, what do you hope they will take away from you?
My takeaway is simple; "We are all humans, fighting for our chance at happiness". No one should stand in the way of that. Our differences are what make us beautiful and make us matter.
You've already received a lot of applause for being a published a children's book author; tell us the story behind "Diversity Matters," and what inspired you to write it?
I noticed that talking to young kids about diversity wasn't always easy. It's a big topic and can often be hard to comprehend. So, I decided I would write a children's book to talk about diversity in a way that kids can relate to.
Can you tell us a bit about the process of getting your book published? What advice do you have for aspiring writers who may want to do the same?
My biggest advice to anyone out there wanting to write something is to never give up, as cliché as that sounds. It is a lot of hard work and it goes through a lot of different processes. There will be moments where the work seems like way too much, but the final product will be worth it!
Now let's talk about your recent trip to Miss America! When your name was called into the Top 15, what emotions rushed through you?
Being called into the Top 15 was one of the best, but shortest, memories I have during the competition. I remember standing there holding hands with one of my best friends, Miss Mississippi, Anne Elizabeth. I was doing my best to enjoy the moment and special situation I was in. I was dancing to the music, and then it happened. I heard my name and my legs buckled and I looked up at Anne Elizabeth and she's screaming and picking me up off the floor. I do not think there are words to explain exactly how I felt in that moment. The 5-year-old inside of me was going insane and I was just trying to make sure I didn't fall as I walked off the stage!
As you stepped forward in each phase of competition, what was going through your mind?
You honestly don't think. They are moving you so fast that there's no time to be nervous or over think what you are doing. The whole time I just wanted to cry because I was so happy. All you can do is try and tell yourself to keep smiling.
You carried yourself with such grace and poise, as you walked the runway with your evening gown. Some people say that one should get a new gown for Miss America, yet you went with your state competition gown. Tell us the story behind finding the perfect gown and saying, "yes to the dress!"
My gown is my baby! It was created behind Juan Carlos and I could live in this gown. I was at a store in Myrtle Beach taking walking lessons with Lu Sierra. Juan was having a trunk show there, but I did not have an appointment with him. After finishing my lessons with Lu, my mom and I were getting ready to leave when Juan's assistant, Caesar, came running up to us telling is that he opened a room for me and wanted me to try on some things. After trying on a few different dresses, Juan and Caesar brought in a box. They told me that Juan had just finished this dress two hours before he had to board the plane, and that no one has ever seen it. It was a perfect fit, and it was mine.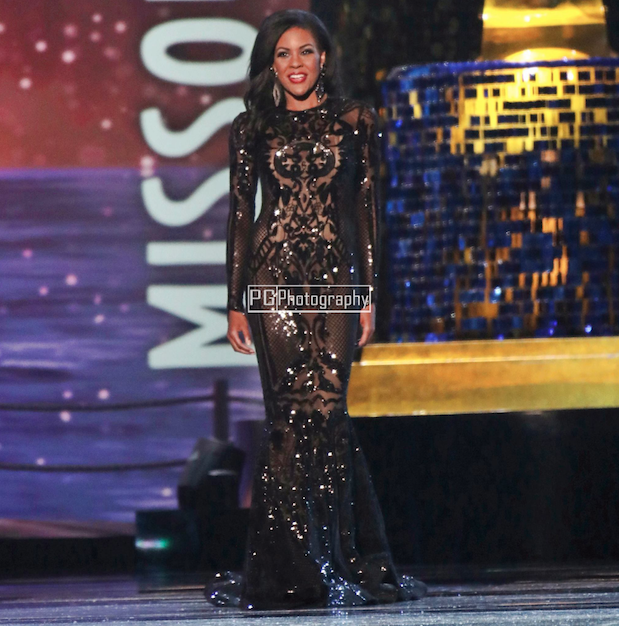 When it came to your talent performance, I think I can speak for many when I say that you gave an entertaining performance on the Miss America stage. And you chose such a different style of dance – Bollywood. What inspired you to perform this style of dance?
Four years ago, I met a man named Nakul. He taught me how important it was to perform Bollywood. Not just the hand movements or the steps, but what the culture was all about. After my experiences with Nakul, Bollywood will forever be a part of my heart. It was important for me to practice what I preach, so with Bollywood I embraced another culture outside of mine, and it became a true love.
What other forms of dance are you trained in?
I was a competitive dancer and cheerleader my entire life. I love jazz and hip hop and was captain of my high school pom team!
I am sure everyone wants to know – what were you and Cara saying to one another as you patiently awaited the announcement of Miss America 2018?
That moment up there is something that no one can ever explain to you. It's terrifying, exciting, and every emotion you have ever felt hits you at the same time. In the moment, all I could think to do was pray. We asked God to bless whomever this journey was made for, and help light the path for the one who didn't walk away with the crown.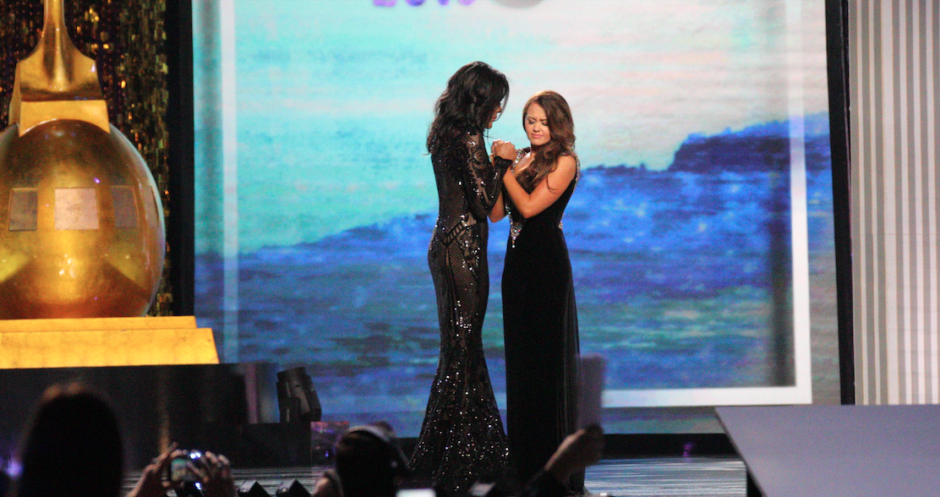 Looking back at the time you spent in Atlantic City, what was your biggest takeaway from your time at Miss America?
There is something so special about being at Miss America. Not only because I was living my dream, but because it changed me for the better. You learn very quickly how to put things into perspective. I walked away a better sister, daughter, friend, girlfriend, and all-around person.
What are some words of advice you would give to the young generation, looking to take part in the MAO?
Every dream begins with the first step. Take yours and never look back. Sometimes it is a long road, but I promise you it will be worth it. Even if you never walk away with the crown. You will meet your best friends, and you will achieve great things.
Since you've been a part of the Miss America Organization, you've had a lot of time to understand the four points of the Miss America crown – style, service, success, and scholarship. Which of the four points do you feel you personify the most and why?
Service. My time in the organization has taught me what it means to serve wholeheartedly. To be able to see a smile on a sick child's face, or to raise money to give someone a fighting chance is one of the greatest things someone can do.
What final words do you have for the readers of Bravura Magazine and those who supported you on your journey to Miss America?
I want to thank everyone out there who never stopped believing in me. I have received amazing messages, words, comments, and love than I ever thought possible. You all made this experience so much more than I could have ever hoped for. You haven't seen the last of me! Love you all more than you will ever know!
Xoxo Jenn Miss Missouri 2017