The Road to Miss New Jersey 2017 – Jessica Ervey, Miss Essex County
The road to Miss New Jersey is an exciting one; we are thrilled to have this second installment of our "Road to Miss New Jersey" feature, which we debuted last year. Over the next few weeks, you will have the chance to meet all of the beautifully talented ladies who are vying for the crown this June! Our next contestant in this series is Jessica Ervey, Miss Essex County.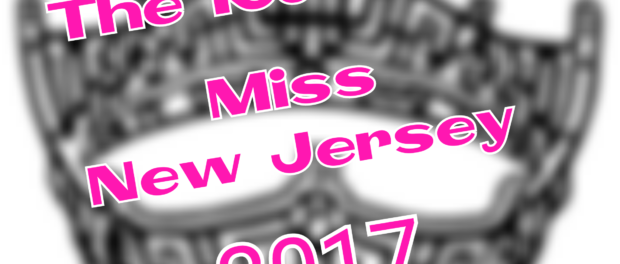 Please share with our readers your title & platform.
I have the honor of holding the title of Miss Essex County after ten years of not having this title. My platform is called Hope Garden for Domestic Abuse. When I was doing research for my Girl Scout Gold award, I was appalled to learn that one in four women will experience domestic violence during her lifetime. Four years ago, I located a domestic abuse shelter near my home and started volunteering. When I realized that poor health was a major result of what they went through, I saw the opportunity to combine something I love to do which is gardening with the need to help these women and I started Hope Garden. I designed a garden full of herbs, vegetables and flowers. Working weekly in the shelter, I taught the residents how to grow, maintain and harvest the crops; which promotes better eating habits and a healthier lifestyle. Realizing abuse is an ongoing concern, I have expanded my platform by spreading awareness at my college campus and in my community; where I hope to empower women and stop the violence.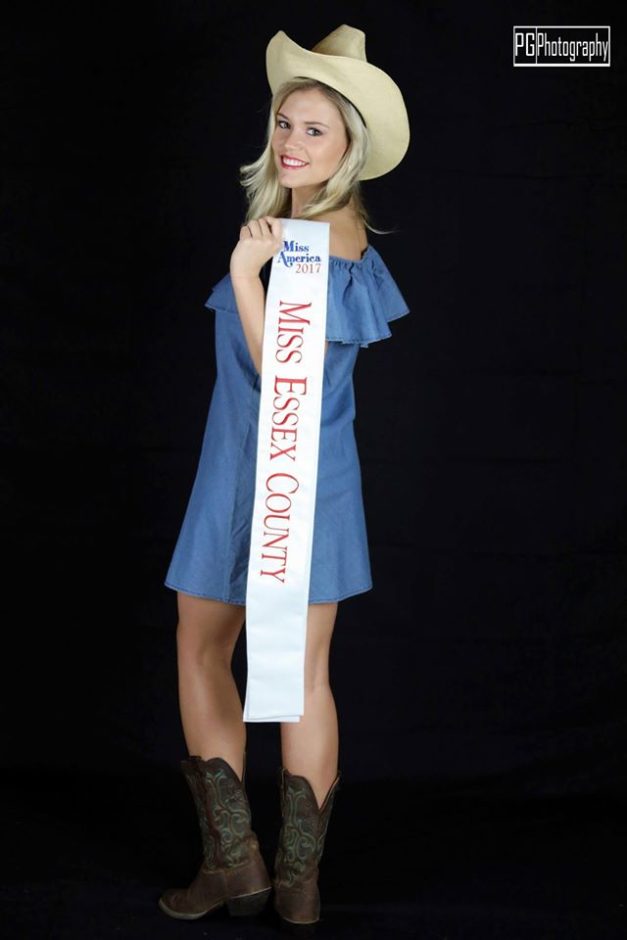 How long have you competed in pageants? How do you think you've personally grown with all your prior pageant experience?
This is my first year ever competing in pageants. Personally, the pageant world has been so eye opening and life changing for me. By joining the pageant world it has broadened my horizons and allowed me to bring my platform to more people with the hopes of raising awareness against domestic abuse.
In regards to your platform, why did you choose to go with this particular one?
When I was doing research for my Girl Scout Gold award, a women approached me who worked in a local domestic abuse shelter. She brought to my attention the dire need for positive role models to help in the shelter. It is then that I found I could bringing my agricultural background to these families by planting a garden at the home. In hopes of teaching them a healthier life style as well as raising awareness against domestic abuse.
How has working alongside your platform made you into a stronger person?
By working alongside the women and children who have lost everything due to domestic abuse, it has opened my eyes to the world around me. I have become more compassionate, educated and courageous by speaking out for women who have trouble finding their voices.
What have you learned from your current Miss New Jersey, Brenna Weick, which you hope to carry with you if you were to win the title of Miss NJ?
Be flexible when things do not go as planned she always had so much poise. She always brought a bright smile and great composure up on stage. I can still hear her say from back stage when the microphone was not working at a local title, "okay then, the mic is not working were just going to go with it!" She is such a great role model and women to follow.
As a title-holder, what is one of the single-most important messages, which you think you convey to your followers?
"If you cannot fly, then run. If you cannot run, then walk. If you cannot walk, then crawl, but whatever you do you have to keep moving forward." –Martin Luther King Jr. As long as you hold your head up high and keep moving forward your dreams will forever be in your reach.
If you were to win the title of Miss New Jersey, what is the one thing which you would strive the hardest to accomplish?
My plan as Miss New Jersey 2017 is to educate the state of New Jersey about domestic abuse, in the hopes of empowering women and stopping the violence. I have seen firsthand how the smallest act of kindness can have a colossal effect. Therefore, I would be a positive role model as well as a national spokesperson for domestic abuse.
Imagine you're competing for Miss America, and your roommate has never visited New Jersey; how would you describe your state to your roommate?
The State of New Jersey has everything you could ever want. Up north we have gorgeous crop fields full of green grass and Jersey Fresh vegetables, livestock and a vast variety of farm land. On our coast we have the crystal clear waters of the Jersey shores with the sweet smells of carnival foods of the board walk and smiling faces. Finally, in towns in Essex County like Montclair and our state capital Trenton, we are expanding every day and beginning to look like New York City with our bright lights and booming businesses. I live in a state that has everything from oceans and cities to farm land.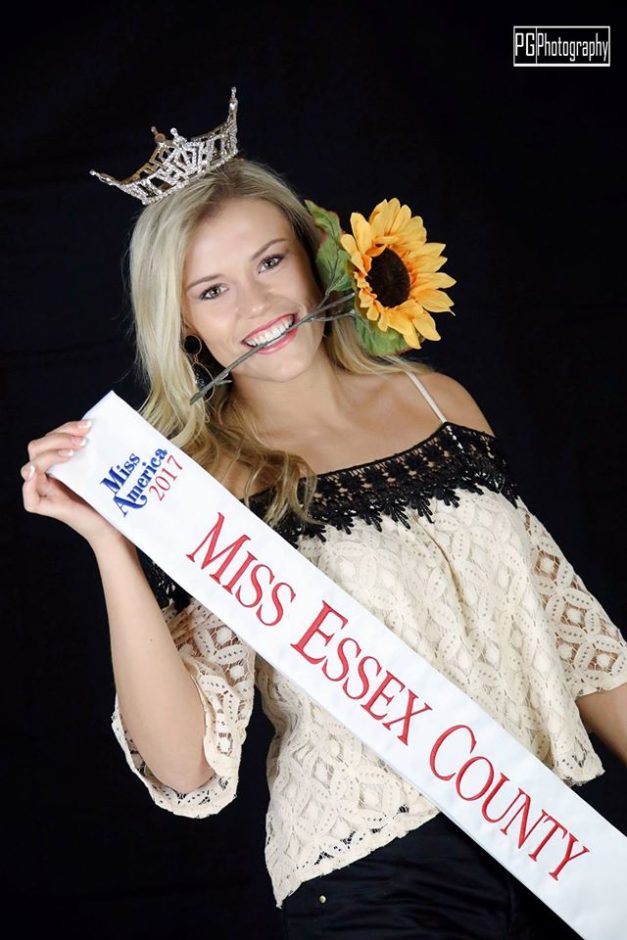 If you could place three items in a time capsule, which represent the women of today, what would they be and why?
* A voting ballot, because women have been able to vote for nearly one hundred years and this was my first year being able to vote in the presidential election and a women was in the running for president.
* A picture of Miss New Jersey class of 2017, because I have never met a group of women who possess all four points of the Miss America crown.
* A copy of Bravura Magazine, because it symbolizes what today's women are all about.
Because of media, many people tend to look at pageant with a very scrutinizing option; for you personally, what have been some of the biggest benefits of being a part of the Miss America Organization. And how would you share the positive nature of pageants with others who may not be familiar?
The biggest benefit the Miss America Organization has given me was being able to bring my platform to a larger scale and allow me to reach out to more people. It has also helped me further my education through the generous scholarships and better prepare me for future job opportunities. Finally, it has helped me foster my goals and ambitions in life. Through the Miss America Organization I am able to share my positive experiences of the pageant world through speaking on stage, interacting in schools and becoming a positive spokesperson in my community.
"Bravura" is an artistic word for exceptional; in your opinion, what makes you "bravura"?
My assertiveness/boldness is what makes me exceptional and enables me to strive for success. I am willing to stand up and be heard for causes I believe in where others may choose to falter. These qualities give me the confidence to be a great candidate for Miss New Jersey 2017.
Where can fans follow you on social media?
Instagram: Jessie Ervey (jessieervey20)
Facebook: Jessie Ervey
Platform Facebook: Hope Garden for Domestic Abuse (Miss Essex County)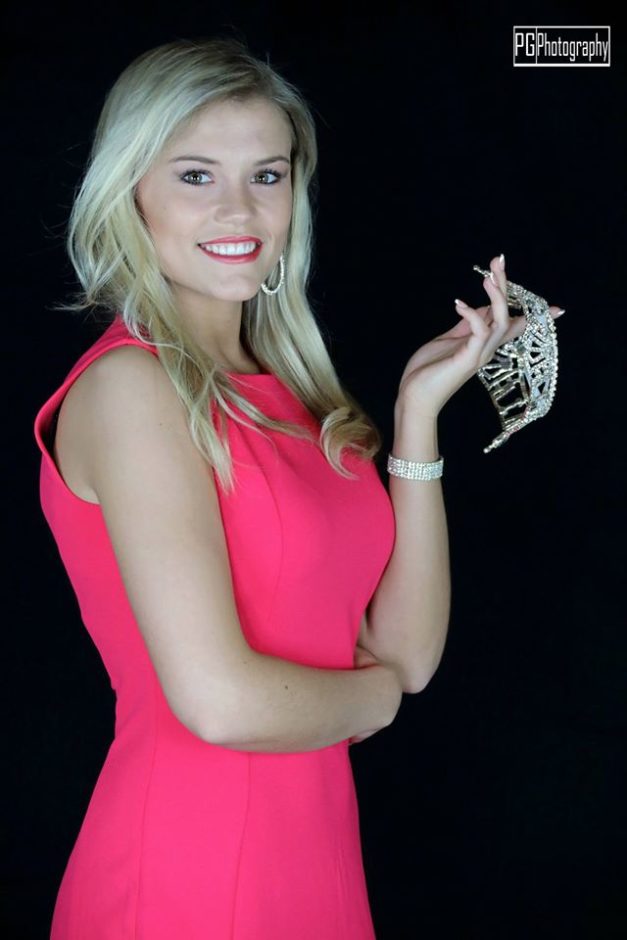 What advice do you have for those who want to take part in pageants?
Believe in yourself and find something that you are passionate about. But most of all find a platform you see yourself making a difference in.
What words of thanks do you have for those who have helped to bring you to where you are today in the Miss New Jersey Class of 2017?
Words cannot possible express the amount of gratitude for the people that have stood by my side and encouraged me through this learning experience. But if I did have one thing to, say thank you for believing in me until I could believe in myself.
What final words do you have for the readers of Bravura Magazine?
Keep reading, stay informed, be assertive and always remember to stay true to yourself.
* * *
To learn more about the Miss New Jersey pageant and support the Miss New Jersey Education Foundation, please click here. To learn more about the Miss New Jersey golf outing, please click here. Check out more exclusive images from Jessica's photoshoot with P.G. Photography!