The Road to Miss Vermont 2017, Julia Crane – Miss Chittenden County
As we get ready for the Miss Vermont pageant, we are excited to share with you yet another contestant who is vying for the title of Miss Vermont 2017...earning her a spot in the Miss America pageant! This is an exciting time for all the talented women headed for the crown! Continue reading to learn more about Julia Crane, the current Miss Chittenden County, her platform, and so much more!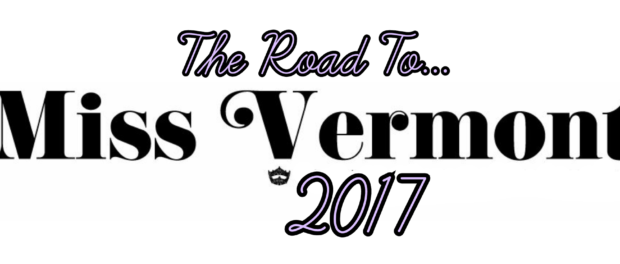 Please share with our readers your title & platform.
I am Miss Chittenden County 2017 and my platform is entitled Be a Hero: Be an Organ Donor. My platform focuses on educating the people of Vermont and beyond about their ability to be a hero through organ and bone marrow donation.
How long have you competed in pageants? How do you think you've personally grown with all your prior pageant experience?
This is my fourth time competing for Miss Vermont. The Miss Vermont Scholarship Organization and Miss America Program has changed the trajectory of my life. It has allowed me to see my true potential and the difference I can make in people's lives.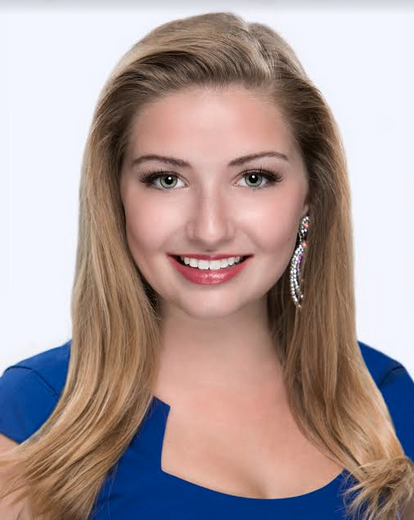 In regards to your platform, why did you choose to go with this particular one?
In seventh grade, I met my best friend Courtney. Courtney lives with Cystic Fibrosis and needs a double lung transplant.  Within the first year of being friends with her, I found myself receiving a crash course in all things organ transplantation.  Typically, people wait anywhere from 1-10 years on the transplant list depending on their current state of health and where they live. This means that more people waiting on the list will die than will be saved. Knowing that the organ transplantation list included thousands of other people's "Courtneys" is what inspired me to get involved with organ transplantation and bone marrow donation.

How has working alongside your platform made you into a stronger person?
Through my work with Donate Life, the National Organ Donor Registry and Be the Match, The National Bone Marrow Donor Registry, I have had the opportunity to meet and talk to donor families. These families include some of the strongest people I know, as they make the choice to give their loved one's organs in order to save a life. Hearing their stories is deeply impactful and has made me realize the power of organ donation. Knowing I play a part in saving lives and helping a recipient meet a donor by registering someone or sharing the importance of organ donation, has made me realize the impact I can have as one person.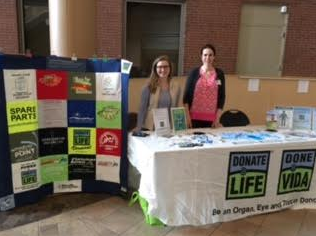 What have you learned from your current Miss Vermont, which you hope to carry with you if you were to win the title of Miss Vermont?
Rylee has taught me to always be yourself. She has taught me that the best Miss Vermont you can be is the one that is always, authentically you. I have really admired Rylee's work with the contestants. She is always right there to answer questions, lend a helping hand or provide us with appearance experience.
As a title-holder, what is one of the single-most important messages, which you think you convey to your followers?
You have the ability to make a difference in someone's life. It doesn't matter if it's volunteering at a food shelter, mentoring someone or working with Donate Life. The impact you have by extending your hand in service means everything to someone else.

If you were to win the title of Miss Vermont, what is the one thing which you would strive the hardest to accomplish?
I would strive to visit as many places across the state and share the values of the Miss Vermont organization. For some people, they will only meet one Miss Vermont in their lifetime. The Miss Vermont Organization has changed my life and I want to share that with every person I come across, connect with Vermonters, and make their day a little brighter.
Imagine you're competing for Miss America, and your roommate has never visited Vermont; how would you describe your state to your roommate?
One of the most beautiful places on earth (and the yummiest)! To the green mountains, white snow, absolutely stunning fall foliage, and summer sunsets over Lake Champlain, Vermont is striking. In Vermont, there is a place for everyone to find themselves, which is why I have been incredibly lucky to be raised in such a wonderful place.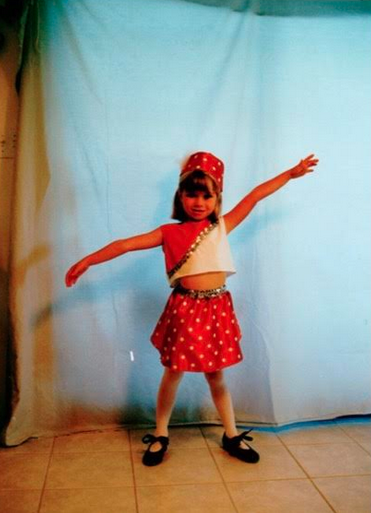 If you could place three items in a time capsule, which represent the women of today, what would they be and why?
1. A picture of the senate. This would show that women are involved in politics and are leaders in our country. This is a huge accomplishment considering that less than 100 years ago women couldn't even vote. This would also display that there are still more men in the senate than women, showing that we are still working toward equal representation.
2. The success of women today is built on the work of women in history. I would include a book documenting notable women of history from 100's of years ago to today. This would include Joan of Arc, Susan B. Anthony, Rosa Parks and Angela Merkel.
3. An iPhone. This would represent how busy modern day women are and how we have constant access to people across the world via social media.
Because of media, many people tend to look at pageant with a very scrutinizing opinion; For you. personally, what have been some of the biggest benefits of being a part of the Miss America Organization. And how would you share the positive nature of pageants with others who may not be familiar?
I started competing in the Miss Vermont Organization because of the scholarships provided. This is one of the first things I share with people when I talk about the Miss Vermont Organization because many people don't know that the Miss America Organization is the largest provider of scholarships to young women in the world. However, my participation in the Miss Vermont Organization has grown so far beyond just the scholarships. Every year I return because I learn things about myself that I know I could not learn otherwise. I have experienced so much personal growth. Sharing my experience with people across Vermont and beyond will allow them to gain a different perspective on pageantry.
"Bravura" is an artistic word for exceptional; in your opinion, what makes you "bravura"?
The way to be exceptional is to be yourself. I am able to be 100% Julia because I found the Miss Vermont Organization. I am motivated, I am enthusiastic and I live to make a positive impact and serve others.
Where can fans follow you on social media?
Instagram: @julia_crane717
Facebook: https://www.facebook.com/julia.crane.75
Twitter: @jcrane717
What advice do you have for those who want to take part in pageants?
Take the plunge and do it! You will never regret your choice to compete. You will walk away with confidence, interview skills and knowing more about who you are and what you are capable of.
What words of thanks do you have for those who have helped to bring you to where you are today in the Miss Vermont Class of 2017?
The biggest thank you to my parents! You have supported me in every way possible throughout this entire journey! Thank you to my sisters in Alpha Delta Pi, and my best friend Emi. Special thanks to Courtney. You have shown me that living for others is the most important thing of all. No matter the path that is handed to us in life, the best way to travel it is with courage and happiness.
What final words do you have for the readers of Bravura Magazine?
Thank you for reading a little snap shot of my adventure with the Miss Vermont Organization and what I have learned through the years. Always be true to yourself and you have the ability to make a difference.