The Road to Miss Massachusetts – Olivia Marques, Miss New Bedford
The Road to Miss Massachusetts continues with the next contestant, Olivia Marques,  who is the current Miss New Bedford. Continue reading to learn more about Olivia, and her journey towards the crown!


Please share with our readers your platform along with a brief description of what it is.
My name is Olivia Marques and I am the reigning Miss New Bedford 2017! We Rise by Lifting Others: Instilling the Values of Community Service.
How long have you competed in pageants? How do you think you've personally grown with all your prior pageant experience?
I've competed in the Miss America Organization for 6 years now. I held two titles as a teen contestant , Miss New Bedford's Outstanding Teen 2014 and Miss Boston's Outstanding Teen 2015 while also placing 1st runner up in 3 of 4 locals I competed in during my first season as a Miss contestant in 2016. Being a participant has helped me develop substantial self-confidence and significant public speaking skills which are so necessary to me as I'm constantly advocating in my community for my platform.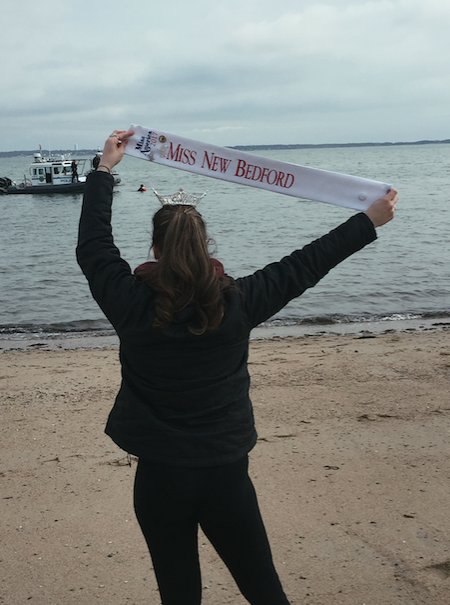 In regards to your platform, why did you choose to go with this particular one?
I've been participating in community service for as long as I can remember. So, when I started competing in pageants, it took me a while to settle on a platform but once I realized how passionate I truly was about serving my community, I couldn't imagine choosing anything other than focusing on how valuable community service is.
How has working alongside your platform made you into a stronger person?
I think an important part of becoming a strong individual is finding a good sense of confidence. Being able to work with MAO and my community for the past three years and being able to have opportunities to speak to individuals about something I'm truly passionate about makes me a little bit stronger everyday by allowing me to support a cause that is important to me.
What have you learned from your current Miss Massachusetts Alissa Musto, which you hope to carry with you if you were to win the title of  Miss Massachusetts?
Alissa has taught me to be fearless with my personality. She shined on the Miss America stage and exemplifies a personality where she doesn't let anything bother her and that's a valuable characteristic to possess.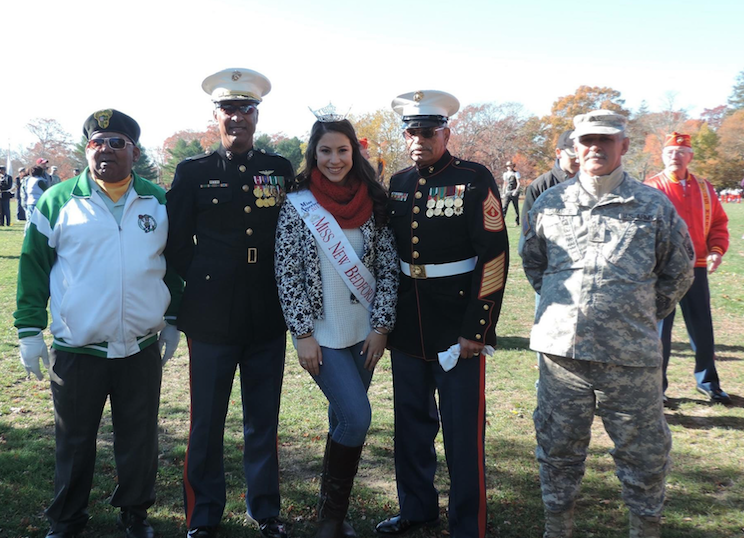 As a titleholder, what is one of the single-most important messages, which you think you convey to your followers?
BE YOURSELF. The most important thing I have learned to is to always be my 100% self. Never manifest any false emotions toward anything. Always be truthful and people will love and admire you for who you really are and that's the best feeling.
If you were to win the title of Miss Massachusetts, what is the one thing which you would strive the hardest to accomplish?
My ultimate goal would be to implement a nationwide incentive that makes fun and easy community service projects readily available to students through their schools and possibly even provide opportunities for students to create and run their own community service based projects as well. If this was to be made possible for me, I'd be able to see the results for years to come and I would know that I undeniably made a difference.
Imagine you're competing for Miss America, and your roommate has never visited Massachusetts; how would you describe your state to your roommate?
I would describe Massachusetts as a community as opposed to it being just another state. Massachusetts is a small state and I think that's a beautiful thing. We have beautiful mountains and gorgeous shorelines as well as a rich history and I think any visit to Massachusetts could be unforgettable.
If you could place three items in a time capsule, which represent the women of today, what would they be and why?
I would place a graduation cap to represent the strides women are making in education and STEAM fields that were formerly known as "male professions", a pink people paper chain to reflect on the unity and strength among women, specifically young women today, and a single diamond to represent that a woman's potential and dreams can shine through and never lose their sparkle.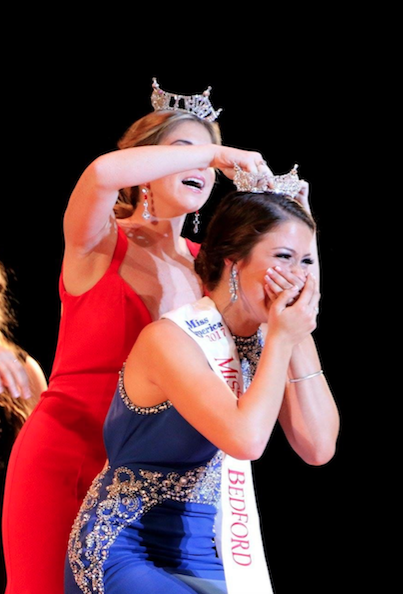 Because of media, many people tend to look at pageant with a very scrutinizing opinion; For you. personally, what have been some of the biggest benefits of being a part of the Miss America Organization. And how would you share the positive nature of pageants with others who may not be familiar?
I recently did my first year undergraduate research project on the benefits of women in pageantry and how their experiences can directly benefit their education. Many people don't realize that the Miss America Program awards over $5 million in scholarships to young women annually and that is something very important to me as a competitor. But also, the public speaking skills, confidence, and friendships I have developed have shaped me as an individual and I always make sure I make those aspects clear to skeptics of the pageant world.
The name of this magazine is Bravura.  "Bravura" is an artistic word for exceptional; in your opinion, what makes you "bravura"?
At only 19, I have accomplished things I never would've imagined as a young girl and I credit a lot of my educational and social success to MAO and to be 100% happy with myself and my successes as an individual is absolutely exceptional.
Where can fans follow you on social media?
Social Media Links: Facebook: https://www.facebook.com/missnewbedford
Instagram: https://www.instagram.com/oliviacory
What advice do you have for those who want to take part in pageants?
"Do it and regret nothing." When it comes to competing in the Miss America system and as someone who is going on her sixth year of involvement, I speak from my heart when I say you will never have a "bad" experience. It is a learning experience and I promise you will take something away from it, whether you leave with the crown or not.
What words of thanks do you have for those who have helped to bring you to where you are today  – a member of the Miss Massachusetts Class of 2017?
Thank you, thank you, thank you. My journey to where I am today wouldn't have been possible without every ounce of support I've received from family, friends, board members past and present, and even strangers. I am always overwhelmed with gratitude for everyone that has ever supported me.
What final words, if any, do you have for the readers of Bravura Magazine?
If you've been inspired reading my story, I encourage you to take  the time and ask yourself if you're interested in making a difference in  your community. If the answer is yes, consider donating your time to a  local community service organization or consider donating to the Miss  America National Platform, Children's Miracle Network Hospitals!