The Road to Miss Vermont 2017 – Shaniah Bartlett, Miss Maple 2017
Shaniah Bartlett is the next contestant to be featured as part of our series, "The Road to Miss Vermont 2017." Continue reading to learn more about her road to the crown, her thoughts on pageantry & the Miss America Organization, and so much more!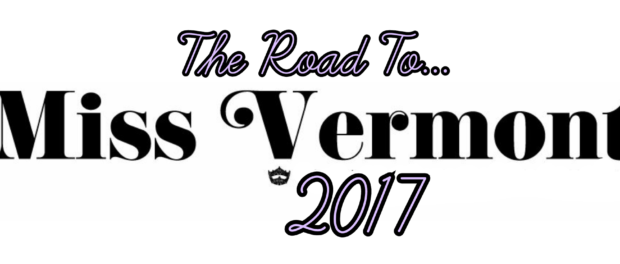 Please share with our readers your title & platform?
I am Miss Maple 2017, and my platform is United through Unified Sports. Unified Sports and the Special Olympics join people with cognitive and physical disabilities and people without them in team sports practice, and tournaments. The sports range from bowling to bocce, and are a great way to dismantle the stigma of difference.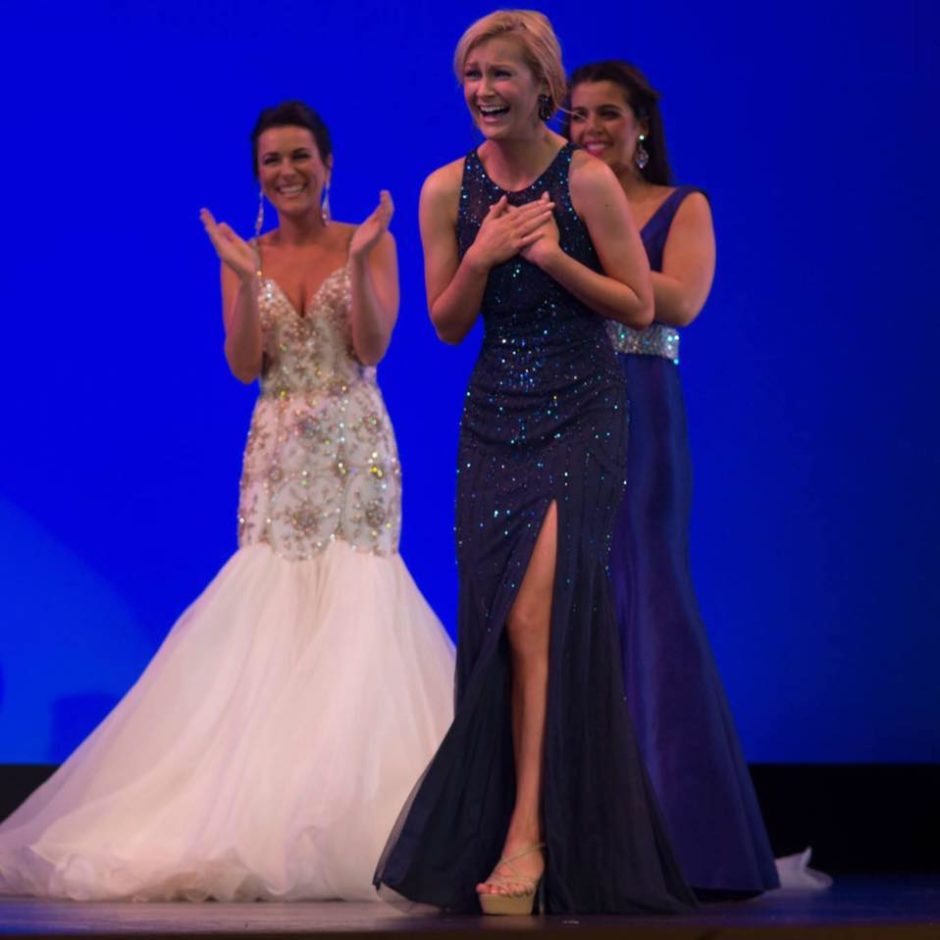 How long have you competed in pageants? How do you think you've personally grown with all your prior pageant experience?

Only a year (and some change) of pageants! I joined the amazing Miss Vermont Scholarship Organization in 2015 and competed for the first time in 2016, where I placed in the top three. In September 2016, I competed at the National Sweetheart Pageant, which helped prepare me to compete again in less than two weeks! I am a completely different person than I was before competing in Miss Vermont. I used to shudder at the idea of public speaking, false eyelashes, and singing on a stage- in front of hundreds of people. I feel as though I was a caterpillar that emerged from a sparkly chrysalis, and my butterfly wings are still forming! I truly do not think I would have such confidence without the amazing program.
In regards to your platform, why did you choose to go with this particular one?
I have been living my platform for the past seven years, so I would say it was a very natural choice. My platform is all about inclusion and acceptance. I was inspired to develop my platform due to the exclusion and segregation I noticed in my schooling. Certain friends of mine were harassed and bullied because of either intellectual or physical difference. I knew I wanted to be the ambassador for inclusion, and becoming Miss Vermont will facilitate more of a voice for this issue.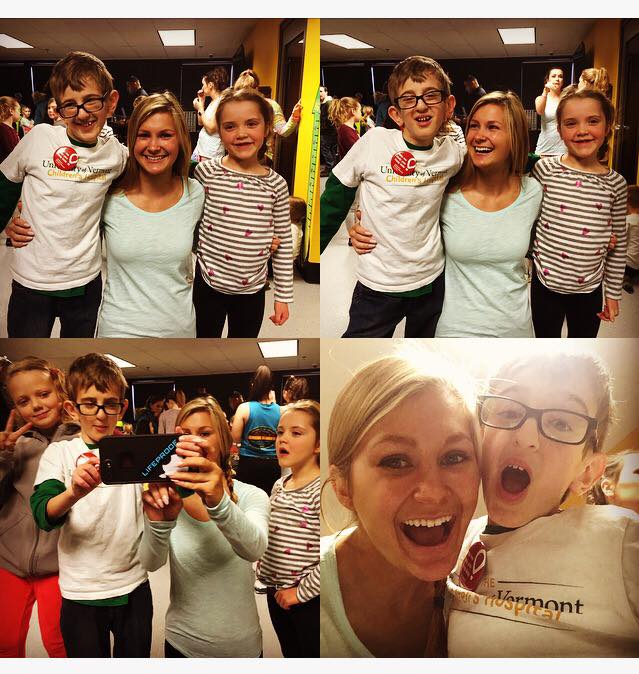 How has working alongside your platform made you into a stronger person?
Every time I volunteer with Unified Sports, have a conversation with a stranger about inclusion, or hear how my work has impacted someone, I feel proud to be voicing the importance of acceptance. Each act of kindness adds up, and I can wholeheartedly say that I have grown with my involvement in Unified Sports. I am a stronger person with this platform, because I know what it is like to stand up for people who are different. I support people, rather than bully them. I view each individual as valuable, instead of cast them aside. Most importantly, I bring attention to the essential programs that bring people together, and each time I talk about this, I get a little more stable in myself.
What have you learned from your current Miss Vermont, Rylee, which you hope to carry with you if you were to win the title of Miss Vermont?
I learned how important it is to embrace yourself from Rylee. Her platform is focused on promoting positive mental health and wellness. She voices the relevant issue of self confidence, and how to truly love you for who you are. Rylee is an example of how passion can lead to great things. I am thankful that I get to go to appearances with her, and witness how she is able to portray the Organization so wonderfully. When I am Miss VT, I will hope to bring Rylee's passion through my year of service. I want my passion to be the reason people volunteer with Unified Sports, or even compete for the title of Miss Vermont, because you really learn just as much in the year of preparation as you do in one night on stage.
As a title-holder, what is one of the single-most important messages, which you think you convey to your followers?
The work is worth it, I promise. Every second you are living your passion, even if it is challenging; you are growing. You have to find the balance between being happy where you are, and wanting to take that happiness further. I love where my life is at right now, and I am incredibly ecstatic, but I still wake up each morning and am determined to be the reason for someone's smile. You must understand each 'thank you' card, each sit-up, each hour you spend volunteering is worth it. One day, you will be grateful for the work you put in, and live a life with no regrets.
If you were to win the title of Miss Vermont, what is the one thing which you would strive the hardest to accomplish?
Aside from platform work, if I were to win, I would strive to reach every corner of the state to spread the effect and relevance of the Miss Vermont Scholarship Organization. There are SO many talented young women who would highly benefit from both the teen and miss programs! Some girls have gone to college without loans, because of all the scholarship dollars they have accrued through the program! Aside from scholarships, personal growth is a huge aspect, and it is SO MUCH MORE than a beauty pageant. Calling all young women! Let's chat.
Imagine you're competing for Miss America, and your roommate has never visited Vermont; how would you describe your state to your roommate?
That's so hard, because someone once asked me "What state is Vermont in?" I would describe Vermont as "a diamond in the rough". Vermont is so much more than cows and ski mountains. (Being Miss Maple, I would have brought maple syrup for her, FYI). Vermont is revolutionary. Vermont people are tenacious, and hard working. They are also storytellers. They are honest, an  will stop on the side of the road for pretty much anyone. I grew up in the capital of Vermont and enjoyed seeing the tourists fall in love with every part of our little but mighty state.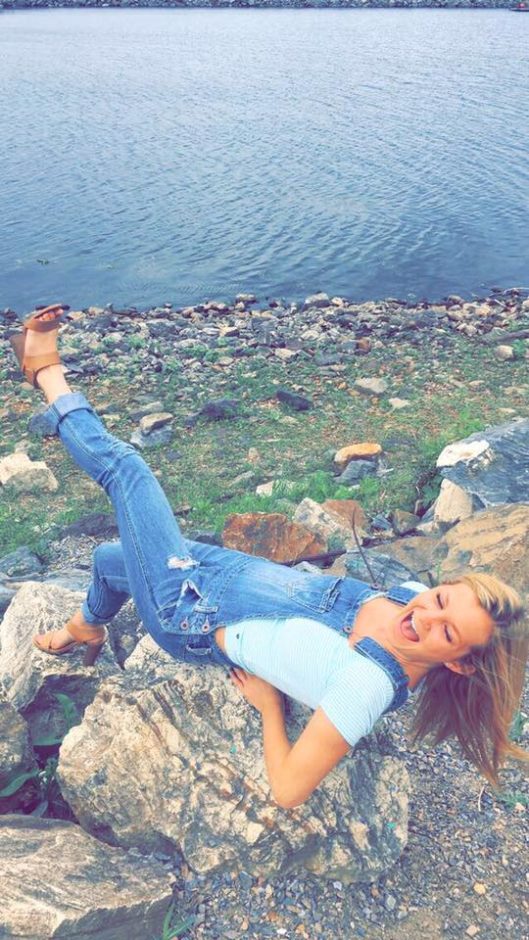 If you could place three items in a time capsule, which represent the women of today, what would they be and why?
I would put in…
1. A picture of my mom. You see, she is a true example of the strength of women today. (She literally drove herself to the hospital when she was in labor…OK?!) She is a single parent of four, who has been steadfast in the fight for women's equality. She is the director of finance at her place of work, which is uncommon for women. I would want women of the future to look at her and be as inspired as I am.
2. A sign from the Women's March to show the persistent action women have continued taking for feminism. Hopefully by the time it is opened, women of all walks of life will have rights equal to their male counterparts, and they will look at the sign and be proud of the growth.
3. A voter's ballot, to remind women that their voice is just as relevant as everyone else's. The Suffragettes did not fight and march for our right to vote to have it lost. Get out there and be the change for the women opening your time capsule!
Because of media, many people tend to look at pageants with a very scrutinizing opinion; For you personally, what have been some of the biggest benefits of being a part of the Miss America Organization. And how would you share the positive nature of pageants with others who may not be familiar?
The Miss America Organization is well rounded. There are four main values, known as "points of the crown" : scholarship, success, style and service. Dismantling the stigma of pageants is a tough subject to tackle. When I converse about the program I compete in, I stress the fact that it is so much more than walking on stage. It's volunteering at veteran's homes, applying to college, fundraising, and making yourself known in your community. I love the Miss Vermont Scholarship Organization because it made me realize who I want to be. Trust me, one night of being glam up on stage does not define a year of service. Whoever gets crowned literally will kiss a fish at an appearance, throw the first pitch at a baseball game, and get her hands dirty.. a lot.

"Bravura" is an artistic word for exceptional; in your opinion, what makes you "bravura"?
I am "bravura" because I am well spoken, well traveled, and well rounded. I know how to speak to just about anyone about anything. I work with children, and also work in a restaurant. My diverse life experience has prepared me to represent Vermont for a year. I also drink maple syrup regularly, retain a high number of facts; mostly animal-focused.
Where can fans follow you on social media?
Come see what I'm up to on my Facebook and Instagram page!
What advice do you have for those who want to take part in pageants?
There are so many pageant systems out there, so it is important to know the differences. Find one that is right for you, and give it all you have. Do not leave the stage with any regrets. It is also important to know that becoming a titleholder is all about timing. You may feel ready and hungry for the crown, but if it's not your time, it's not your time. Every year presents new contestants, new judges, and new possibilities. Even though you may not win, keep coming back. Those who give up after competing once, probably didn't deserve the title after all. Lastly, be happy for every single person who competed! Don't judge other people for having confidence. Embrace the happiness of pageants, and support your sisters! Oh, and BE THANKFUL FOR EVERYONE WHO HELPED YOU.
What words of thanks do you have for those who have helped to bring you to where you are today in the Miss Vermont Class of 2017?

There are countless people who are helping me get to the stage this year. My mom has always dropped everything to support my dreams. She has given me everything from driving to a different state to get me a gown, to watching me perform in the kitchen with a banana as a microphone. I hope she knows I'm leaving it all on the stage for her. To the board of Miss Vermont directors; thank you all. I never expected to feel so welcomed and loved in a pageant. They are so supportive and generous, from shoes to gowns, to advice; they've got it all. To everyone who advertised in our program book on my behalf; to people who have donated to CMNH; to my family who listened to my countless practice interview questions. Even to the people who told me I'll never be Miss Vermont: thank you for challenging me to reach my full potential, I'm going to turn all those "you'll never do that" into "look what I just did". Thank you everyone.

What final words do you have for the readers of Bravura Magazine?
One of my favorite authors wrote "It's about a girl who is on the cusp of becoming someone.. A girl who may not know what she wants right now, and she may not know who she is right now, but who deserves the chance to find out."  (Jodi Picoult, *My Sister's Keeper*)  Just know that if you aren't sure of yourself yet, that's OK! It's fine to change your mind countless times. The weather in Vermont changes every twenty minutes! But seriously, sometimes the most successful people are the ones who are ever changing, because they're getting experience in so many different fields. Just be authentic to what makes you happy. There's nothing more "bravura" than  someone who is living their passion. Thank you for reading my article!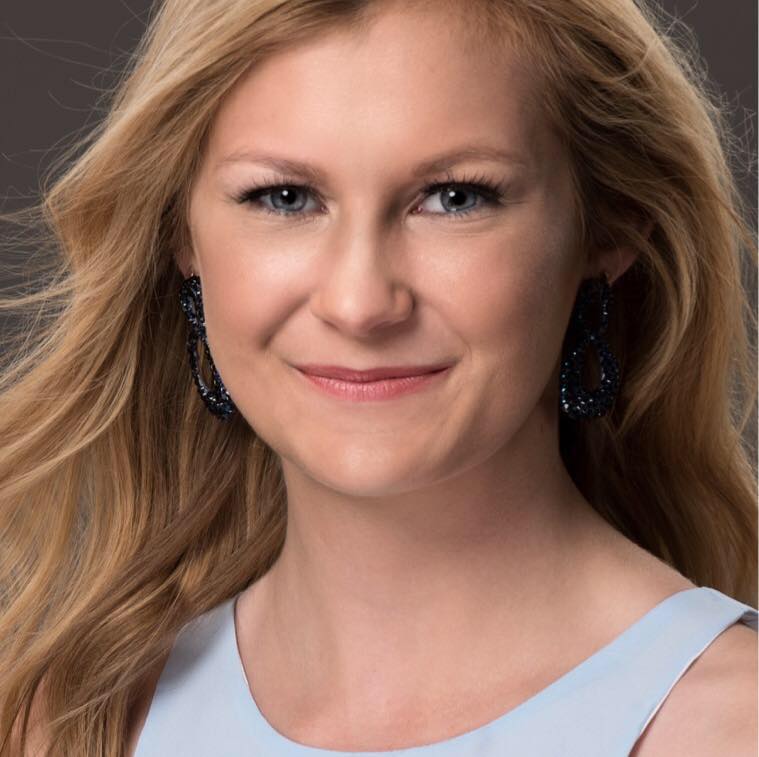 The 2017 Miss Vermont competition takes place on Friday, April 21st at the Vergennes Opera House. The competition begins at 7:00pm! Keep it locked on Bravura Magazine to find out who gets crowned Miss Vermont 2017 and earns her way to Miss America! To make a donation to the Miss Vermont Organization, you can do so via this link.