The Road to Miss Minnesota – Alexandra Koes, Miss Chain of Lakes
The next contestant to be featured as part of our series, "The Road to Miss Minnesota," is Alexandra Koes, Miss Chain of Lakes. Continue reading to learn more about Alexandra and her journey to the crown!

Please share with our readers your title & platform.
My name is Alexandra (Allie) Koes, and I am Miss Chain of Lakes 2017. I am competing for the title of Miss Minnesota in June, and my platform is "The Kindness Challenge."
How long have you competed in pageants? How do you think you've personally grown with all your prior pageant experience?
I am actually a newbie in the pageant world! But even since August, I seen a lot of personal growth in myself, specifically in my interview skills, my confidence level, and speaking in front of crowds of hundreds of people!
In regards to your platform, why did you choose to go with this particular one?
Obviously I wanted to choose a platform that I was passionate about, but also I wanted to make sure it would be something all people could relate to and participate in. My platform of kindness is universal and always possible. Kindness can be practiced in any place in any way with anyone regardless of race, gender, or religious or political affiliation. The greatest part is that each day, every person on this planet has the power to change this world for the better through being kind; we just have to act on it. "The Kindness Challenge" is my way to increase society's awareness of the daily opportunities for kindness and to challenge ourselves to take advantage of those opportunities whenever possible so we can collectively make this world a better place.
How has working alongside your platform made you into a stronger person?
Yes. Because kindness is a huge part of who I am as a person, this platform is everything to me. The more I speak about kindness and get others involved with kindness projects, the more my passion grows. Since becoming involved in the Miss America Organization, I have been much more vocal about how I live my life, and I am inspiring others to make service, kindness, and positive changes happen in their communities and our world.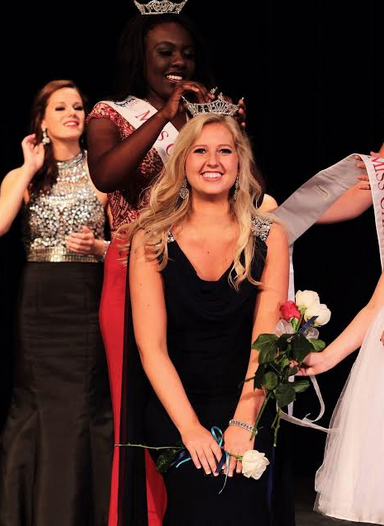 What have you learned from your current Miss Minnesota, which you hope to carry with you if you were to win the title of Miss Minnesota?
Madeline is so passionate about music and the arts, and she brings joy to lots of people by sharing her gifts and talents. I would definitely love to continue in her steps by publicly performing on the piano, as music is something people of all ages enjoy and is a wonderful way to bring happiness to others.
​As a title-holder, what is one of the single-most important messages, which you think you convey to your followers?
If we want more kindness in the world, we have to be the ones put it in our homes, schools, and communities. This idea is simple and can be achieved in a variety of ways, yet the end results are extraordinary because through kindness, we transform ourselves, others, and the world. If you can make a difference in the life of one person for one day, do not ever let that opportunity pass by.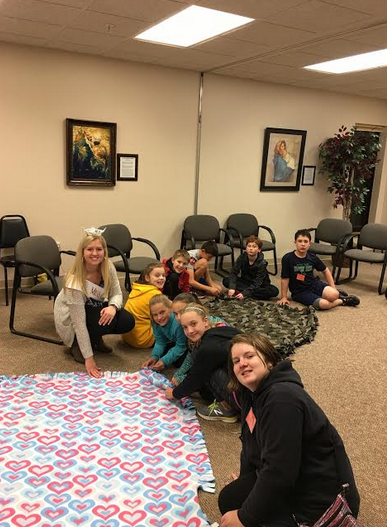 If you were to win the title of Miss Minnesota, what is the one thing which you would strive the hardest to accomplish?
I love service of all kinds. During my year so far as a local titleholder, I have organized various service projects, such as a collection of toys, games, books, and stuffed animals for patients at our local Children's Miracle Network Hospital and a tie-blanket donation drive for a children's hospital. I would use the exposure Miss Minnesota receives to get as many people as possible involved with service projects to make the biggest impact on our communities that we can.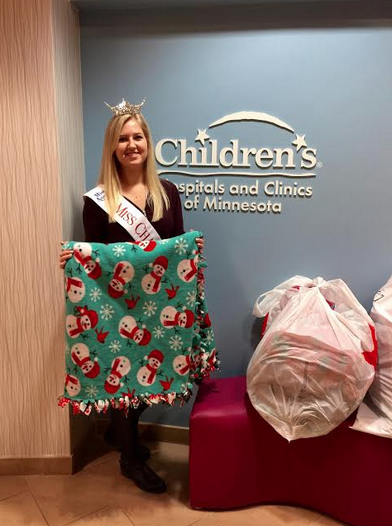 Imagine you're competing for Miss America, and your roommate has never visited Minnesota; how would you describe your state to your roommate?
While it is true that we have the largest mall in America and we are the "Land of 10,000 lakes," Minnesota is so much more. We have big cities with lots of attractions, plenty of the great outdoors, four beautiful seasons, and amazing education and health care. Even for someone like me who does not like the cold or snow, I could not imagine calling anywhere but Minnesota my home!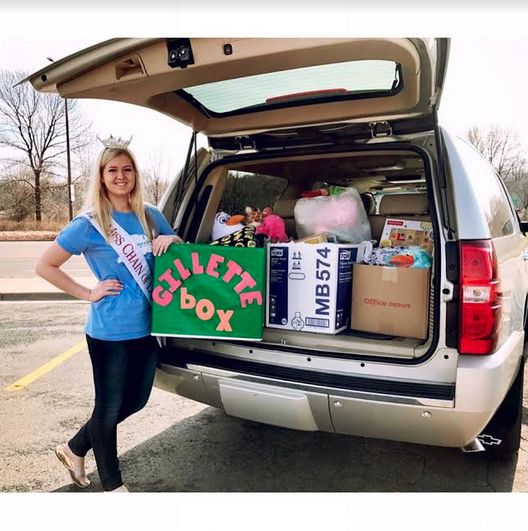 If you could place three items in a time capsule, which represent the women of today, what would they be and why?
I would say a book, an iPhone, and a crown. We are all smart, tech-savvy, and queens in our own individual way.
Because of media, many people tend to look at pageant with a very scrutinizing opinion; For you, personally, what have been some of the biggest benefits of being a part of the Miss America Organization. And how would you share the positive nature of pageants with others who may not be familiar?
I am so proud to be a part of the Miss America Organization. I have the opportunity to use my voice to create positive changes in my community, and I get to serve my area and work alongside many other titleholders to make our communities better. Before you judge MAO, do a little research on the titleholders. They are some of the most amazing women accomplishing big things who are all 24 years old or younger! Also, look at the score breakdown. It really speaks volumes that the most weighted areas of competition are talent, private interview, and on-stage question.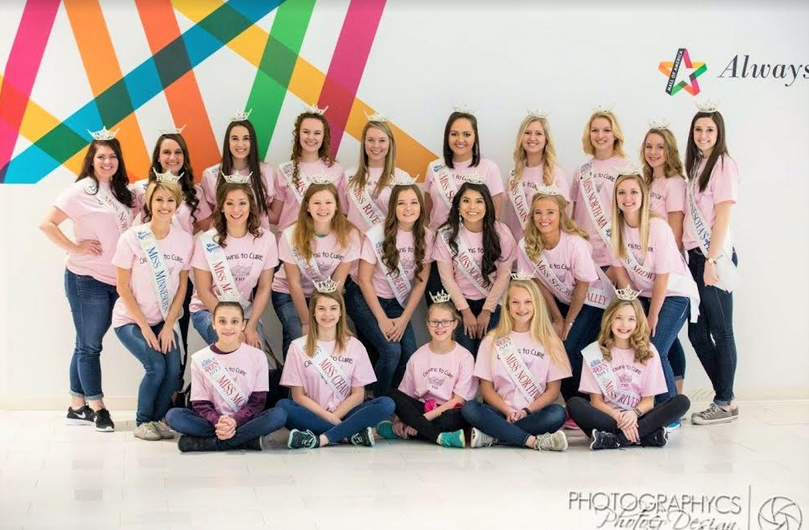 "Bravura" is an artistic word for exceptional; in your opinion, what makes you "bravura"?
What makes me exceptional are the goals I set for myself. I want to do amazing things during my time on this earth, and I work each and every day to get closer to achieving my dreams. I aspire to be a physician assistant, to start a nonprofit, and to leave every person I meet better than when I found them.
Where can fans follow you on social media?
Facebook page via Miss Chain of Lakes 2017 – Allie Koes and Instagram via @miss_allie_koes.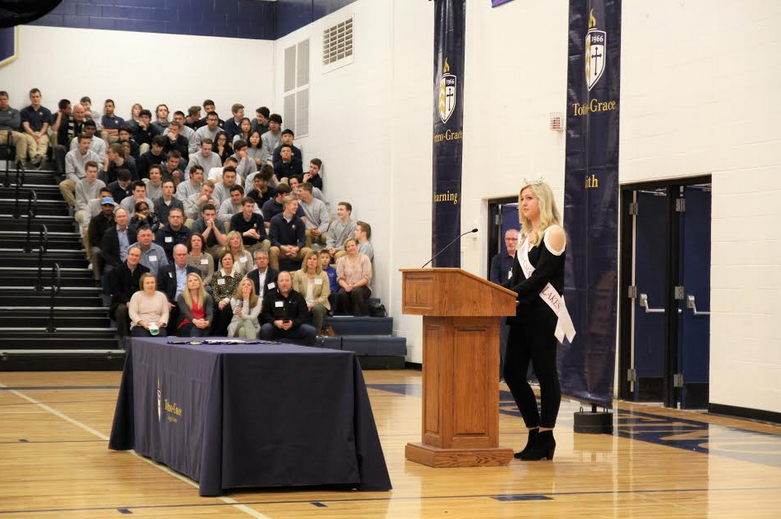 What advice do you have for those who want to take part in pageants?
If you are even the slightest bit curios about what the Miss America Organization is about, sign up to compete. You will thank yourself later. There is something really amazing about being surrounded by driven, talented, educated, and inspiring women who want to see each other succeed. You have nothing to lose and so much to gain from this experience!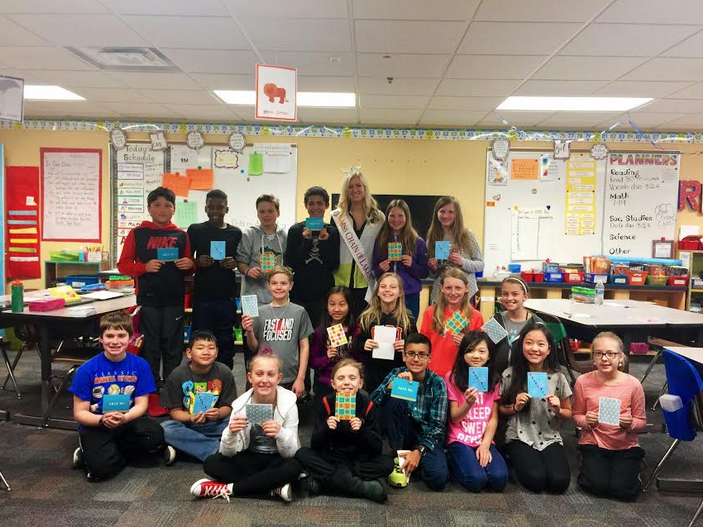 What words of thanks do you have for those who have helped to bring you to where you are today in the Miss Minnesota Class of 2017?
Needless to say, I have loved every second of this journey as Miss Chain of Lakes, and I have so many people to thank. Shout out to my parents, my brother, my director, my teen &  her family, the Miss MN class, the Chain of Lakes sponsors, the formers giving advice and support, the classrooms that have invited me, the people who filled auditoriums and listened to my message, and the people out there who are working hard to make this world a better place each day. From the bottom of my heart, thank you.
What final words do you have for the readers of Bravura Magazine?
Work hard. Stay humble. Be kind.