The Road to Miss Vermont 2017 – Debbie McNally, Miss Washington County
Debbie McNally, who is the current Miss Washington County is our next contestant to be featured as part of our series, "The Road to Miss Vermont 2017." Continue reading to learn more about her journey to the grown, why she chose such a wonderful platform, and how she hopes to represent the state of Vermont if she were to win the title of Miss Vermont 2017!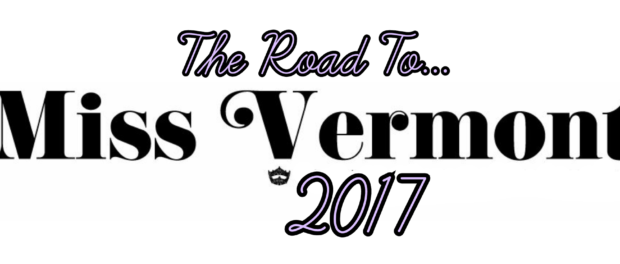 Please share with our readers your title & platform.
Hello! I'm Debbie McNally, Miss Washington County. My platform is "Growing Futures through STEM", which focuses on making sure Vermont students don't see math or science as scary subjects. I want them to fall in love with STEM through fun projects and interesting people, just as I have. You need to have authentic passion to succeed in STEM, and I hope that through my platform every student has that chance.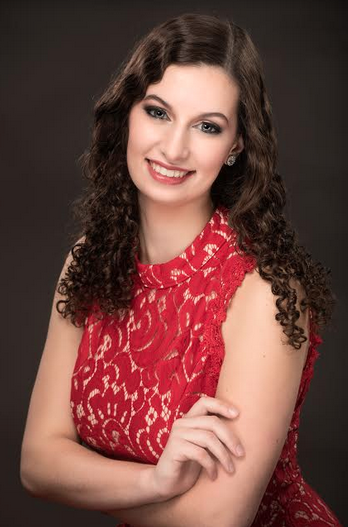 How long have you competed in pageants? How do you think you've personally grown with all your prior pageant experience?
Miss Vermont will actually be my first pageant ever! Even though I'm going in with no prior experience, I know that I have put in so much work these past few months and truly learned about myself. The biggest accomplishment so far has been reaching outside my "bubble", and learning how to strike up a conversation with anyone about truly anything.
In regards to your platform, why did you choose to go with this particular one?
I chose this platform as STEM surrounds my entire life, and I want to share my passion with the next generation. While students don't have to go into Electrical & Computer Engineering as I did, I want them to be able to experience the same sense of awe and accomplishment that comes with finally making a project work! The concepts learned through a STEM project can be carried over to any discipline, and problem solving and critical thinking will be critical to preparing today's children for the future.
How has working alongside your platform made you into a stronger person?
It has made me stronger both intellectually and inter-personally. STEM changes very quickly and I need to learn how to stay up to date in my field, so there is always a constant educational factor. You never know how many questions a student will ask about robots, so you need to be confident about your facts. Inter-personally, I've learned many organizational and non-technical skills, which helps me become a very well rounded person.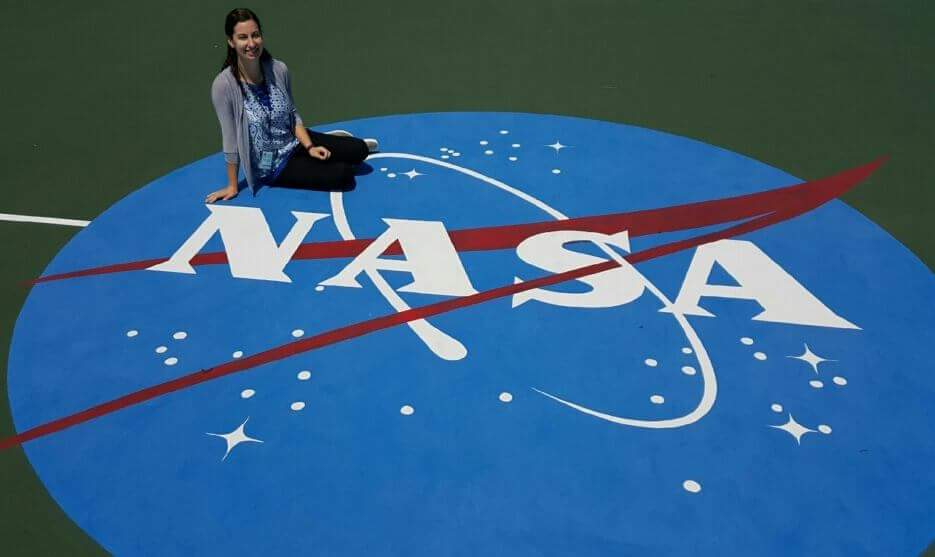 What have you learned from your current Miss Vermont, Rylee, which you hope to carry with you if you were to win the title of Miss Vermont?
I have probably learned the most from Rylee, whether it's how to walk in my heels or how to shine at an appearance. I'd really hope to carry her passion for giving, and the pure joy and enthusiasm she brings to everything she does. She has been so open and welcoming, and really removed any intimidation I had coming into the organization. She welcomed all of us into the family with open arms, and I will be forever grateful for that!
As a title-holder, what is one of the single-most important messages, which you think you convey to your followers?
I convey the fact that you really can be whoever you want. There is no one box that you must fit in to, so if it makes you happy to be a poetry-speaking rocket scientist, then that is your best self! Confidence shines through in authenticity.
If you were to win the title of Miss Vermont, what is the one thing which you would strive the hardest to accomplish?
I want to leave an impact that will last long after I become Miss Vermont, and ideally that would be accomplished by making the principles of my platform self-sustaining. I hope I can unite both students and schools to some of the spectacular technology companies in Vermont, and create lasting relationships for outreach and continual learning. There are so many professionals looking to share their craft, and I want to unite them to students looking for a challenge.
Imagine you're competing for Miss America, and your roommate has never visited Vermont; how would you describe your state to your roommate?
The opportunities are just like the weather, always changing! We're far more than maple syrup and Ben & Jerry's, and there is a new adventure everywhere you look. You can spend the days outdoors hiking, skiing, and rock climbing, or you could spend your time traveling the state to find each hidden gem of farm to table restaurants. If you name it, chances are Vermont has it.
If you could place three items in a time capsule, which represent the women of today, what would they be and why?
First, I'd include a smartphone; from the camera, to the calendar, to nonstop communication, each of the apps on the phone shows the balancing act women go through each day.
Next would be a pair of leggings; working out, lounging at home, or conquering the day, I have yet to meet a woman who does not embrace a pair of leggings at some point in her day. They are just as versatile as the woman wearing them!
Finally, I'd put in a $20 bill; there has been much talk over the past few years of putting women on U.S. paper money, and hopefully by the time the capsule was opened there would be a woman on the $20 bill. This bill would be a comparison to the past and a statement of progress.
Because of media, many people tend to look at pageantry with a very scrutinizing opinion. For you, personally, what have been some of the biggest benefits of being a part of the Miss America Organization? And how would you share the positive nature of pageants with others who may not be familiar?
I would first start by saying look beyond the actual names of each section of competition, and look at the main goal each is asking you to accomplish. Each portion is a challenge to yourself to showcase confidence, poise or intelligence, but in a less typical way by being on stage. As part of the Miss America Organization I have met some outstanding new friends, and made so many memories that I will cherish forever. I've also pushed myself to break free from the "engineering nerd" stereotype, and really engage with my community and become far more outgoing.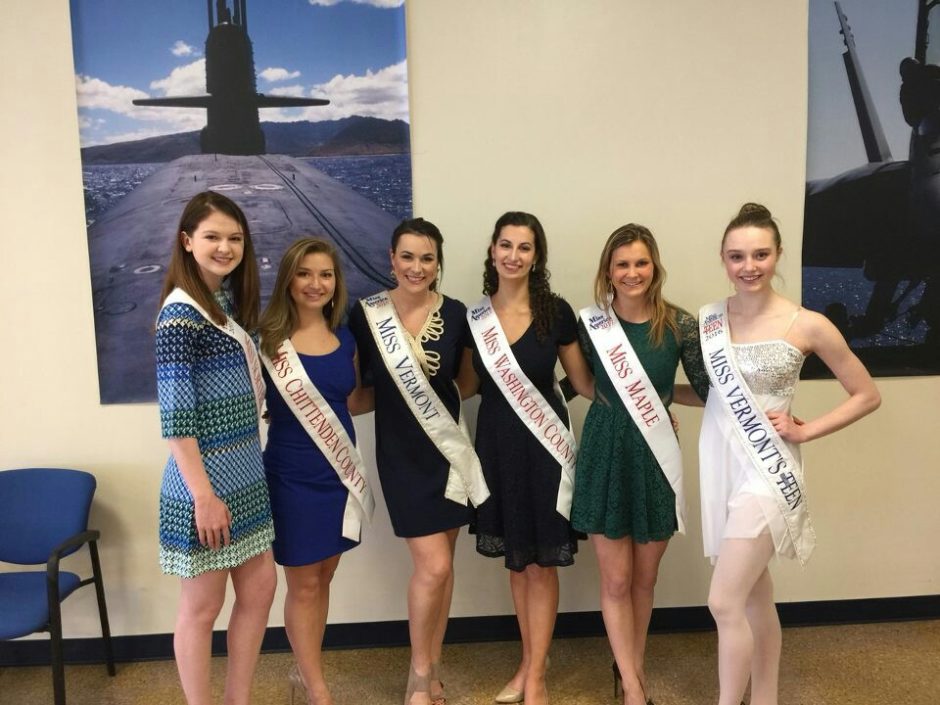 "Bravura" is an artistic word for exceptional; in your opinion, what makes you "bravura"?
I'm bravura because of the experiences that have shaped who I am today. From military college, to my loud and wonderful family, and even building and launching part of a NASA rocket, I have always got a story to tell about each part of my personality.
Where can fans follow you on social media?
My Facebook page!
What advice do you have for those who want to take part in pageants?
Take the leap of faith and just do it! There are so many benefits that you will gain, and your fellow pageant sisters will always be there to help you learn and grow. If you had told me a year ago that I would be competing in pageants, I would have thought you were crazy. However, now I can't imagine my life without them!
What words of thanks do you have for those who have helped to bring you to where you are today in the Miss Vermont Class of 2017?
I easily fill an entire page with how grateful I am for every single person who has helped me reach this stage. At the end of the day, I am only a representation of the time, donations, and support everyone has given me, and I will not let that all go to waste. I give my most sincere and heartfelt thanks to everyone who has supported me in any way.
What final words do you have for the readers of Bravura Magazine?
I want to leave you with one of my favorite quotes, "The world is changed by your example, not your opinion", and thank you so much for taking the time to read a little slice of my mind.
The 2017 Miss Vermont competition takes place on Friday, April 21st at the Vergennes Opera House. The competition begins at 7:00pm! Keep it locked on Bravura Magazine to find out who gets crowned Miss Vermont 2017 and earns her way to Miss America! To make a donation to the Miss Vermont Organization, you can do so via this link.