The Road to Miss Utah 2017 – Lindsey Lloyd, Miss Eastern Utah
Utah, known as the Beehive State, is home to Lindsey Lloyd, the current Miss Eastern Utah. She says that Utah possesses a "...rugged, wild, untamed beauty...No matter where you go there are always new places to explore and admire." Continue reading to learn more about her journey to the title of Miss Utah, why Legos represent women, and why she is walking on the path of her platform, Walking on Sunshine: Protect the Skin You're In.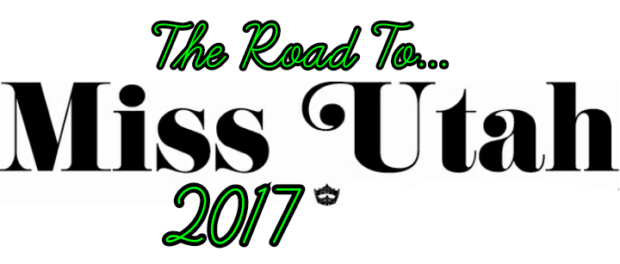 Please share with our readers your title & platform.
My name is Lindsey Lloyd. I'm Miss Eastern Utah. My platform is Walking on Sunshine: Protect the Skin You're In.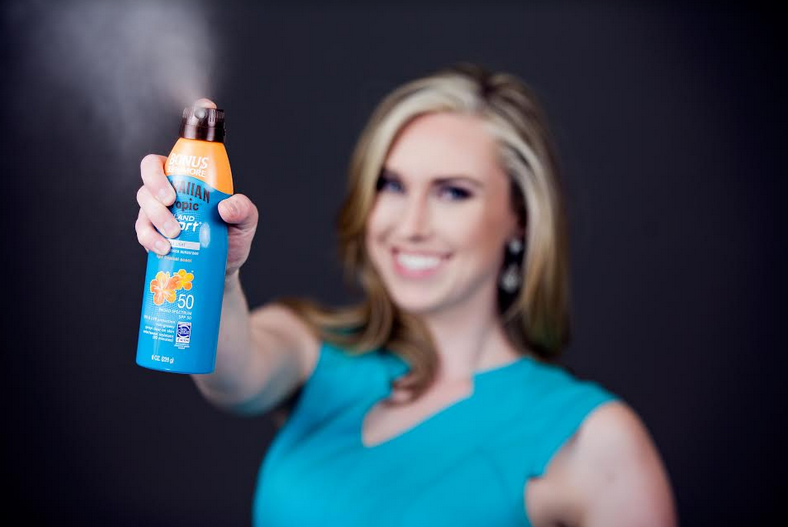 How long have you competed in pageants? How do you think you've personally grown with all your prior pageant experience?
I have been competing in pageants for over 5 years. It took over 2 years of convincing that I should start to do these. I have been able to grow and stretch myself because it was so outside of my comfort zone. I've never been one to actively seek the spotlight, but it has given me tools to believe in myself and grow my confidence. It's shown me all of the accomplishments I've done. It gave me a springboard and platform to pursue my professional and educational goals.
In regards to your platform, why did you choose to go with this particular one?
I lost my Uncle to skin cancer in 2001. Since then, my father has had melanoma twice, my mother has had pre-cancerous spots on her face, and I've had several other friends and family suffer from this disease. It's something that constantly is forgotten. It's sneaky and can start in places that many people don't constantly survey. (Eyes, fingernails, scalps, etc) It's constantly lost and doesn't have a strong voice advocating it's prevention. I am a voice to educate as many people as I can to prevent them from dying to this disease.
How has working alongside your platform made you into a stronger person?

It has made me become a strong public speaker. It has allowed me to sharpen new skills for me to succeed and has opened the doors to opportunities I wouldn't of had otherwise. I have worked in a melanoma research lab, partnered with the American Cancer Society: Cancer Action Network, and currently work for a cancer rehabilitation center where I am continuing to move forward with my professional career of practicing as a Registered Dietitian. None of these things would have been possible had I not had a strong solidarity in cancer prevention. It's something that I will continue for the rest of my life.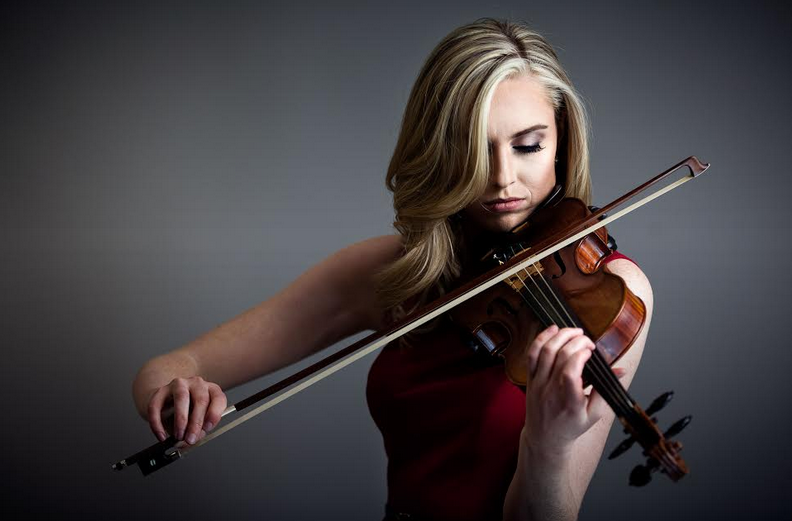 What have you learned from your current Miss Utah, Lauren Wilson, which you hope to carry with you if you were to win the title of Miss Utah?
Consistency. No matter what what she does, she always is at the top of her game. She is strong in every thing that she does and she always strives for excellence. She is a powerhouse and I would want to bring the same thing to the table if I were Miss Utah.
As a title-holder, what is one of the single-most important messages, which you think you convey to your followers?

Always remember that being a title-holder is a responsibility. You have a duty to not only yourself, but to the area and the people that you represent to always be striving to better yourself every single day. It's a refiner's fire that will help mold you into a stronger person than you were before. Always remember to carry an air of grace and gratitude because not everyone gets this kind of opportunity.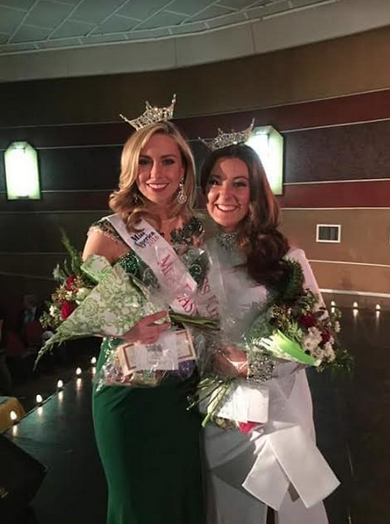 If you were to win the title of Miss Utah, what is the one thing which you would strive the hardest to accomplish?
In Boston, there is an initiative to provide free sunscreen stations at parks though out the city. It has been a huge success that they want to start to expand this program to other parts of the nation. As Miss Utah, I would strive to get as many of those stations here at our pools, parks, and schools to help lower the risk of skin cancer in Utah. Currently, we have the highest mortality rate in regards to melanoma and I want to change that.
Imagine you're competing for Miss America, and your roommate has never visited Utah; how would you describe your state to your roommate?
There is a rugged, wild, untamed beauty about our state. No matter where you go there are always new places to explore and admire. In one direction you can find deep rich red sand, and in another there are our world famous snow covered mountains. It's full of surprises, and is always breath-taking.
If you could place three items in a time capsule, which represent the women of today, what would they be and why?
1. A copy of I am Malala by Malala Yousafzai. Her courage and strength to speak for peace is something that should be admired for generations to come.
2. A copy of Carrie Fisher's Biography. She is someone that I personally have looked up to ever since I was a little girl and her strength is something that I've tried to instill in my person and everyone should have a little Princess Leia in their life.
3. The Lego set of Women of NASA. For far too long in science, a women's role has been downplayed and even swept under the rug. This set is something that will remind people that the women of today have fought for their place in history and are just as celebrated.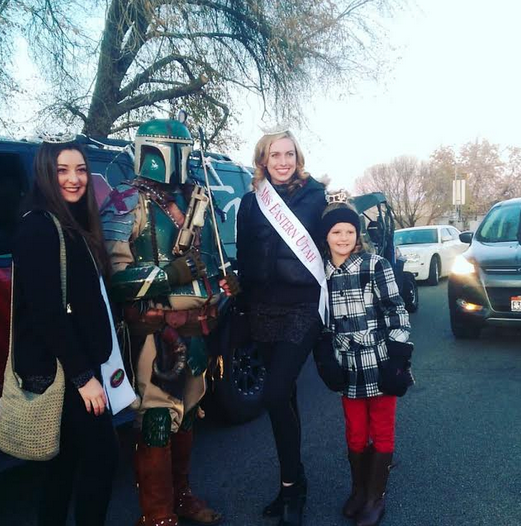 Because of media, many people tend to look at pageant with a very scrutinizing opinion; For you, personally, what have been some of the biggest benefits of being a part of the Miss America Organization. And how would you share the positive nature of pageants with others who may not be familiar?
Some of the biggest benefits for me is being able to share about my personal platform. By being able to dispel myths and misconceptions about skin cancer and being a voice of truth about this often forgotten disease. I love that we get to partner with Children's Miracle Network and help provide relief to families that are going through an arduous time in their life. I love the importance that the Miss America Organization puts on higher education, and the scholarships have been a huge blessing. I also love that I get to shatter stereotypes. The way that we can share the positive things about pageants is actively seeking events in our communities and show that the stereotype of the normal pageant girl isn't normal. My pageant sisters and I are the future movers and shakers of the world and we are a force for good.
"Bravura" is an artistic word for exceptional; in your opinion, what makes you "bravura"?

My grit. I have been told no so many times in my life that it's a normal thing at this point. I broke both of my arms in a triathlon a month before Miss Sandy 2013. I was told to quit college because I wasn't going to make it. It's my strength to always dust the dirt off of myself when I've fallen down and keep moving forward that makes me exceptional. I don't give up.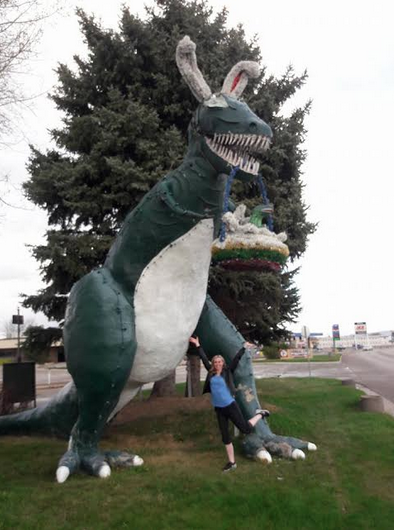 Where can fans follow you on social media?
What advice do you have for those who want to take part in pageants?
Remember who you are. Never change who you are. Being yourself is what's going to get you the best experience and will allow you to relax and be ready for whatever comes next.
What words of thanks do you have for those who have helped to bring you to where you are today in the Miss Utah Class of 2017?
That words will never be truly enough to express my unending sense of gratitude toward everyone who has helped get me to this point. I never thought that I would hold one Miss America title, let alone three. I honestly hope that I do them proud and I can't wait to show them what I have accomplished over these past 5 years.
What final words do you have for the readers of Bravura Magazine?
Always remember that April 25th is the perfect day. Why? "Because it's not too hot. Not too cold… All you need is a light jacket!"

*** To learn more about the Miss Utah Scholarship Organization, you can visit this link. Read to see how you can be part of an amazing organization and sponsor as well!