The Road to Miss New York – Cedar Chambers, Miss Pride of New York
Cedar Chambers is the next contestant to be featured as part of our series, "The Road To Miss New York." She is the current Miss Pride of New York 2017. Continue reading to learn more about Cedar, her journey towards the crown, and what she thinks of the reigning Miss New York, Camille Sims!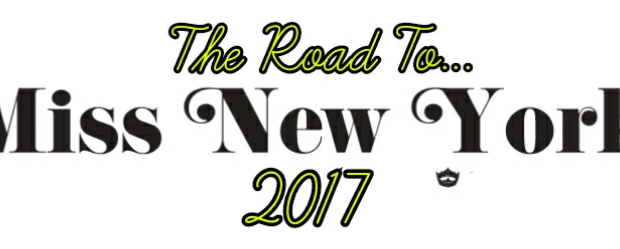 Please share with our readers your title & platform.
Miss Pride of New York 2017 and my platform is "Be the Change You Want To See In The World"
How long have you competed in pageants? How do you think you've personally grown with all your prior pageant experience?
I have competed with the Miss America Organization since I was 14 years old. I started as a shy, nervous, and unprepared teen and through this amazing system aged into a capable, mature and confident Titleholder.

In regards to your platform, why did you choose to go with this particular one?
I Chose "Be The Change" because it allows people to affect the world positively while supporting what they believed in. My platform is unique because it isn't tailored to only one purpose or Organization.  You can be passionate about a variety of issues and my platform is still relevant.
How has working alongside your platform made you into a stronger person?
With my platform I do a lot of Community Service as I am not pigeonholed into only one cause or Organization.  Through my platform I have taken on the responsibility of being the Jefferson County Toys for Tots Spokesperson and Co-Coordinator as well as my Dedicated Volunteer Partnership with Children's Miracle Network Hospital at Samaritan Medical Center in Watertown, NY wherein I am working side by side with the CMNH Development Manager, Kristin Stockwell.  Both of these Organizations have taught me the importance of dedication of oneself to their Community and taught me how to be strong for other people.
What have you learned from your current Miss New York, Camille, which you hope to carry with you if you were to win the title of Miss New York?
Camille Sims has taught me how to be myself un-apologetically.  Through my journey in pageants I have come across a lot of young women who I have thought I should be more like but watching Camille shine so brightly just being herself taught me that I don't have to change or conform to anyone's ideal image of a Titleholder.  I am me!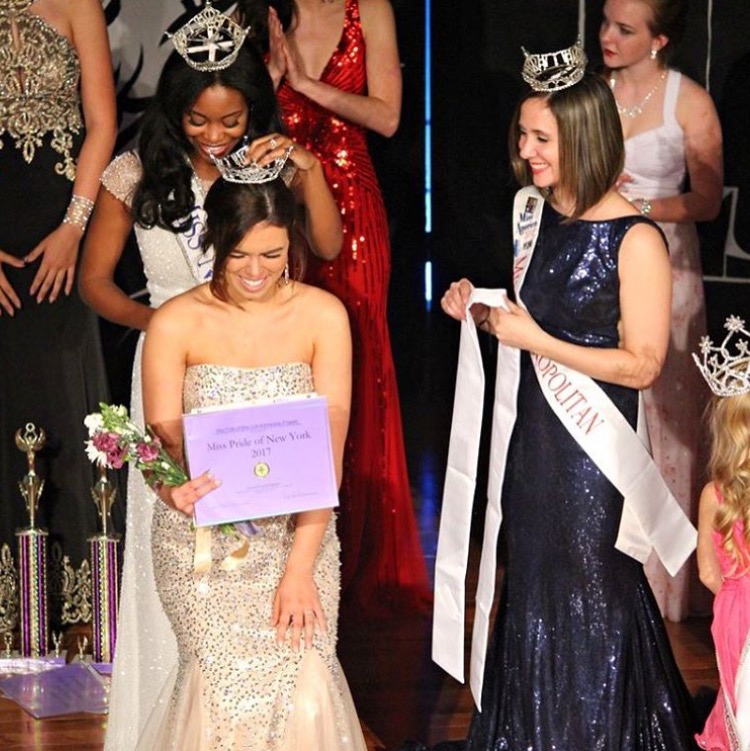 As a title-holder, what is one of the single-most important messages, which you think you convey to your followers?
I would say that being passionate about the Platform you choose is the most important element of pageantry.  You will support your Platform every pageant season and off season so you have to make sure you really believe and love what you are doing for your Community.  That is why I chose "Be The Change" because I was so passionate about so many Organizations that I couldn't stop at just one.
If you were to win the title of Miss New York, what is the one thing which you would strive the hardest to accomplish?
Our National partner, Children's Miracle Network Hospitals, is my top priority.  After raising $3000.00 for Children's Miracle Network last year at Miss New York, I know that my passion lies in helping sick children receive the help and care they need.  If I have the honor of being Miss New York 2017 my main goal would be to focus on fundraising for sick children across our Country.
Imagine you're competing for Miss America, and your roommate has never visited New York; how would you describe your state to your roommate?
New York is an open door of opportunities for people of all ethnicity, religions and cultures. You can come to New York and be who ever it is you want to be and chase your dreams.   New York  has major metropolitan areas, many natural wonders and amazing wilderness areas.  It is the best of all worlds.
If you could place three items in a time capsule, which represent the women of today, what would they be and why?
#1, Newspaper announcing First major female candidate to run for President.  This is a major step for women in politics.  #2 A photo of the Women's March on Washington, D.C. from January, 2017, This photo illustrates that women who come together are stronger together.  #3 A Photo of my sister, Megan, who is a Beauty Editor with a NY Based online magazine. To prove that women can be in a position of power and authority in business.

Because of media, many people tend to look at pageants with a very scrutinizing opinion; For you personally, what have been some of the biggest benefits of being a part of the Miss America Organization. And how would you share the positive nature of pageants with others who may not be familiar?
The reason I initially joined the Miss America Organization was to benefit from scholarships.  Now as I have grown in the system, my interview skills have improved, my overall personal presence has expanded and my public speaking ability is stronger than it has ever been. I went from a shy young girl who would shake at the sight of a crowd to a strong young woman who finds confidence in herself and her abilities.
"Bravura" is an artistic word for exceptional; in your opinion, what makes you "bravura"?
My love for others and my passion to serve my Community.  As a young girl in high school there were many times where I could have chosen my social life over helping others but through the Miss America Organization I was taught the importance of dedication to ones' community. Life isn't about what others can do for you but what you can do for others.
Where can fans follow you on social media?
You can find me on Instagram at missprideofny_mao, or on my Facebook page Miss Pride of New York 2017.
What advice do you have for those who want to take part in pageants?
My best advice is to love what you do, remain strong in your beliefs and never lose sight of yourself.  Just because other women shine brightly doesn't mean you don't.
What words of thanks do you have for those who have helped to bring you to where you are today in the Miss New York Class of 2017?
I would like to take this opportunity to thank all of those who believed in me when I didn't believe in myself.  You showed me the light I had even though I couldn't see it and for that I have you to thank for the woman I am today.
What final words do you have for the readers of Bravura Magazine?
I will leave you today with a quote that has inspired me ever since I entered the Miss America Organization, "Far and away the best prize that life has to offer is the chance to work hard at work worth doing." Teddy Roosevelt.  It is my hope that this quote inspires you to be the change you want to see in the world and follow your passions in life.

With Love,
Cedar Chambers, Miss Pride of New York 2017