Miss Delaware 2016 Amanda Debus Promo
Just a few weeks ago, I had the opportunity to help on-set for Bravura Magazine's official photoshoot with the reining Miss Delaware, Amanda Debus, which you will get to see in our S/S digital issue! On this day, you just couldn't yell out "Amanda," because both of us were turning around each time we heard our name. And half the time, it was for the other Amanda! But honestly, Miss Delaware was such a pleasure to work with! Just so you can get to know Miss Delaware a bit more, her platform is "ALL-AWARE: Allergy Awareness," and her talent is Contemporary Ballet. Raised in Middletown, DE, she studied at the University of Delaware, majoring in  Health and Physical Education. And get this, she became a volunteer firefighter at the age of 15! Now if she isn't dedicated to the community, I'm not sure what else to call this! But you will get to know a lot more about Miss Delaware in her exclusive interview with Bravura Magazine. Until then...enjoy the awesome promo from her photoshoot!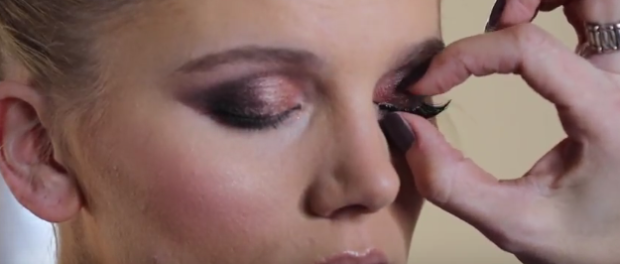 We would like to thank EVERYONE who helped to make this shoot possible! Be sure to follow everyone on their social media outlets as well!
Shoot Director: Tirusha Dave, Editor-in-Chief
http://www.facebook.com/bravuramagazine
http://www.twitter.com/bravuramagazine
http://www.instagram.com/bravuramagazine
– – – – – – – – –
Lead Photo & Video: Prashanth Gorantala of P.G. Photography
http://www.facebook.com/pgphotographynj
http://www.instagram.com/pgphotographynj
– – – – – – – – –
Location: Christiana Mall (Newark, Delaware)
https://www.christianamall.com
https://www.facebook.com/ShopChristianaMall/
– – – – – – – – –
Model: Amanda Debus, Miss Delaware 2016
https://www.facebook.com/MissDEorg
https://www.instagram.com/missdeorg
https://twitter.com/MissDEOrg
– – – – – – – – –
Lead Makeup Artist: Monica Clarke
https://www.facebook.com/MakeupbyMonicaLLC/
https://www.instagram.com/makeup_by_monica_llc/
– – – – – – – – –
Lead Hairstylist: Blair Terrell
https://www.instagram.com/blair.terrell/
– – – – – – – – –
Designer: Katherine Joyce/Victoria Soprano of Paris
https://www.facebook.com/katherinajoyceparis/
https://www.instagram.com/katherinejoyceparis/
https://www.facebook.com/tmvictoriasoprano
https://www.instagram.com/victoriasoprano/
– – – – – – – – –
Bravura Magazine Intern: Amanda Peacock
On-Site Supervision: Jennifer Peacock & Mary Debus
– – – – – – – – –
Music: "Rockabye" Cover By Robert Mendoza
View more of his music here
https://www.youtube.com/user/RobertMendozaMusic
– – – – – – – – –
Special Thanks:
The Satelli Residence
Miss America Organization – http://www.missamerica.org/
Miss Delaware Scholarship Organization – http://www.missde.org/
– – – – – – – – –