The Road to Miss America 2018 – Miss Idaho Taylor Lance
Miss America week is underway, and we continue to bring you an inside look at the contestant vying for the title of Miss America 2018! The next contestant to be featured as part of our series, "The Road to Miss America," is Miss Idaho, Taylor Lance. Continue reading to learn more about Taylor and her journey towards the crown!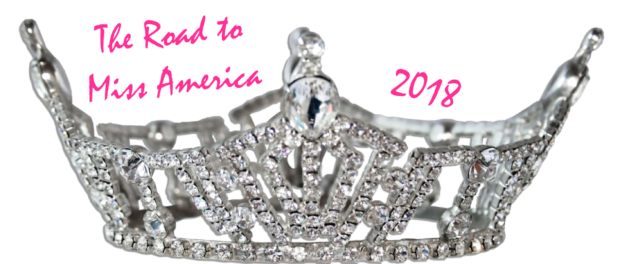 Share with our readers a bit about your platform and why you chose to represent/advocate for this organization.
My platform is entitled "Becoming the Solution: An Adult's Role in Childhood Obesity Prevention", and is focused on making sure that adults are aware of and can identify childhood obesity in the children in their lives. 1 in 3 children in the United States are either overweight or obese. After working in prevention with children directly for a few years, I realized the important role parents and adults play. I'll never forget a conversation I had with a dad, "I know my son is overweight, but I don't know why or how to fix it." I believe that if parents have the right education, we can stop obesity before it even takes place!
What has been one of your biggest takeaways since being part of the Miss America Organization?
There is something magical that happens when you discover your true identity, and the Miss America Organization has challenged me to do just that. Many times in our lives we have the tendency to shift towards comparison or making ourselves into something we are not. Despite what pageant stereotypes exist, finding success in this organization has required that I be 100 percent Taylor.  When you can show the world who you are you can create a place for others to do the same. It is a special spot of vulnerability where we all tend to shine the brightest and become relatable. If you choose to step out in confidence, we can create lasting change and authentic difference makers.
What is one thing you are looking most forward to during Miss America week?
Seeing my mom! That sounds a little different, but my mom lives overseas and I haven't seen her in over a year. Miss America is clearly a once in a lifetime experience. I am thrilled she is able to come back to the states and enjoy it all. My mom will be riding in the Show Me Your Shoes Parade with me, so that we can share that special time. She has been the brightest example and influence in my life; I hope this will be a memory she'll never forget. The opportunity to be at Miss America is such an honor, and it is important for me to share that with the people I love the most. I would not be where I am today without them!
What words of thanks would you like to share with those who have helped you along the way to becoming crowned for your State?
I am a big believer in the idea that each of us has a special journey. I could not tell you how grateful and thankful I am for everyone who has been part of mine. There are so many sweet people out there who consistently pray for and encourage me. Who I am today is truly a reflection of the relationships that have touched me the most. Thank you to the Miss Idaho Board, the Miss Idaho formers, Roger Beale, my church family and my real family. You all have gone the extra mile in preparing me. Thank you all for being selfless in your mentorship and love!