The Road to Miss New Jersey 2017 – Danielle Barger, Miss Burlington County
The next contestant to be featured as part of our series, The Road to Miss New Jersey, is the current Miss Burlington County, Danielle Barger! Continue reading to read more about her platform, The Ronald McDonald House of Southern Jersey, her road to the crown, and what she thinks of our adorable Brenna Weick!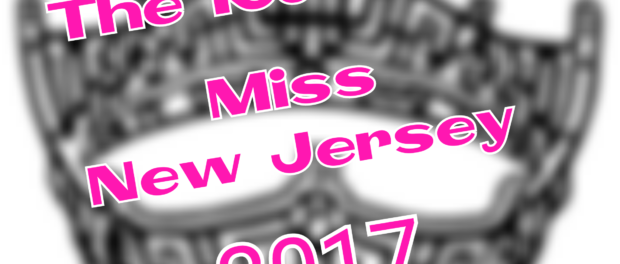 Please share with our readers your title & platform.
Hello!  I am Miss Burlington County 2017 and my platform is the Ronald McDonald House of Southern New Jersey
How long have you competed in pageants? How do you think you've personally grown with all your prior pageant experience?
I have been competing in pageants since I was a little girl, beginning with Miss New Jersey Star and local county pageants.  I began in the Miss America Outstanding Teen Organization when I was 13 years old and have been competing ever since.  Pageants have definitely shaped the young woman that I am today because it gave me the confidence I needed to speak in front of an audience, an outlet to give back to my community, and the tools that I need to succeed in whatever the future holds for me!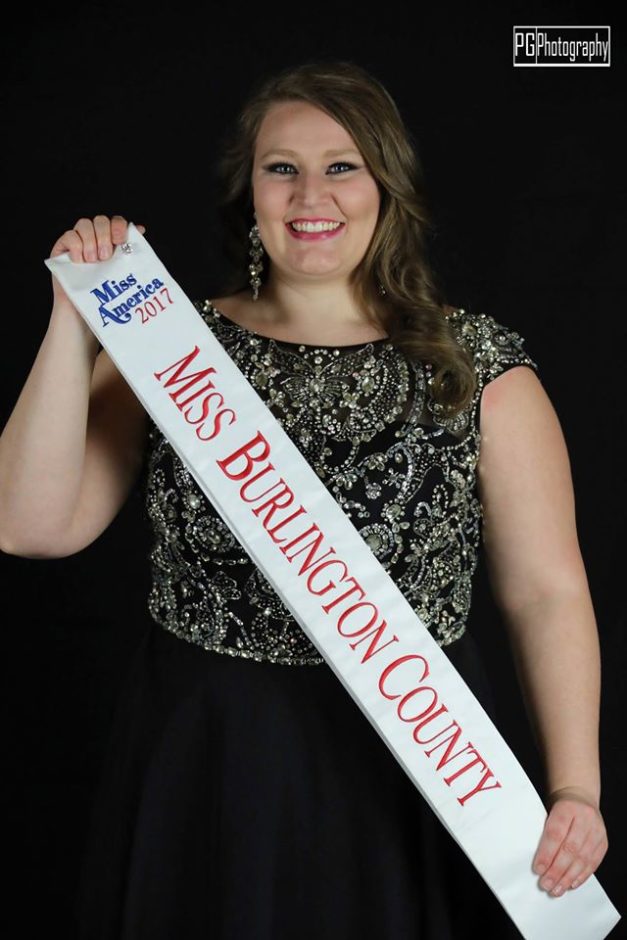 In regards to your platform, why did you choose to go with this particular one?
I chose to work with the Ronald McDonald House of Southern New Jersey because one of my close friend's cousin was continuously in and out of hospitals due to a rare blood disorder.  By staying at the Ronald McDonald House, they were able to cut their travel and save on so much due to the services that the House provides such as transportation to and from hospitals, sponsored meals provided by the generous donors, as well as a fully stocked pantry that they can select from. Seeing all of this and how the House has provided a "home-away-from-home" for a someone so close to me made me want to give back to families that are in similar situations as often as possible.
How has working alongside your platform made you into a stronger person?
The families that reside at the House are some of the strongest people that I have ever met and I think that being able to interact directly with these families and listen to their stories has impacted me on a tremendous level.  Simply by spending my time with the residents of the House and seeing how they continue to be positive through anything every day encourages me to push through anything that stands in my way to become a strong individual, just as they are.
What have you learned from your current Miss New Jersey, Brenna Weick, which you hope to carry with you if you were to win the title of Miss New Jersey?
Persistence, persistence, persistence!  I have known Brenna since we were little girls and she has always been the one to continue on with something until she achieves what she wants if she doesn't succeed the first time.  I hope to carry this with me because it shows that no matter what obstacles are in your path if you keep persisting you will achieve your goals.  I hope to follow in Brenna's footsteps as Miss New Jersey and be the absolute best role model that I can be!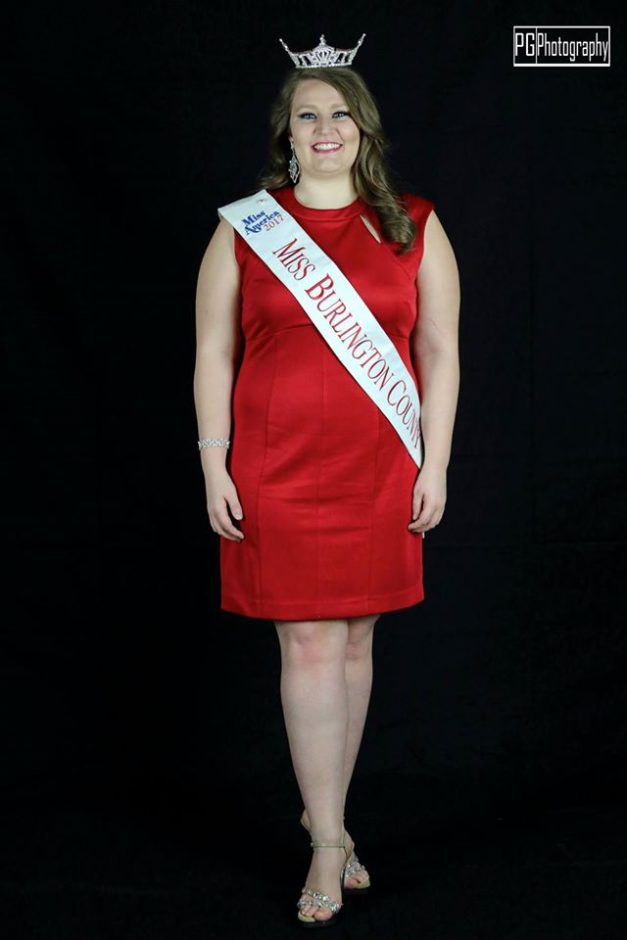 As a title-holder, what is one of the single-most important messages, which you think you convey to your followers?
If I could give my followers one single message, it would be to never underestimate your abilities!  You can accomplish so much as long as you set your mind to your goals, stick to what you are striving for, and never give up on yourself.
If you were to win the title of Miss New Jersey, what is the one thing which you would strive the hardest to accomplish?
The one aspect that I would strive to accomplish is promoting the aspect of body being positive.  Too often I speak to our youth and they are always so negative about how they look because of very harsh societal norms of looking a certain way.  If I were to win Miss New Jersey, my goal would be to promote being body positive by speaking to schools throughout the state and explaining to them the story that I have about being told to look a certain way.  The most important message that I can convey to our youth is to live a healthy lifestyle, both physically and mentally.  To instill a stronger sense of self-worth in today's youth means that they can overcome any obstacles that they face and pass down their values to the next generation.
Imagine you're competing for Miss America, and your roommate has never visited New Jersey; how would you describe your state to your roommate?
The two most common aspects that anyone associates with New Jersey is Jersey tomatoes, the blueberry capital of the world, and also being the diner capital of the world!  I guess you can say we love our food here in The Garden State!!
If you could place three items in a time capsule, which represent the women of today, what would they be and why?
I would put a weight, a diploma, and a crown.  A weight signifies that today's women are strong and capable.  The diploma stands for the aspect that more and more women are furthering their education to pursue their career goals.  Finally, the crown because it signifies power and allows us an outlet for voice our thoughts and opinions.
Because of media, many people tend to look at pageants with a very scrutinizing opinion; For you personally, what have been some of the biggest benefits of being a part of the Miss America Organization. And how would you share the positive nature of pageants with others who may not be familiar?
There are so many benefits to pageantry!  I have gained self-confidence, public speaking abilities, as well as so many friends that I know will be life-long.  Competing in the Miss America Organization has also given me the ability to become a better individual through volunteering in my community as well as allowing me to keep up with current events so that way I am able to be a better and more proactive citizen.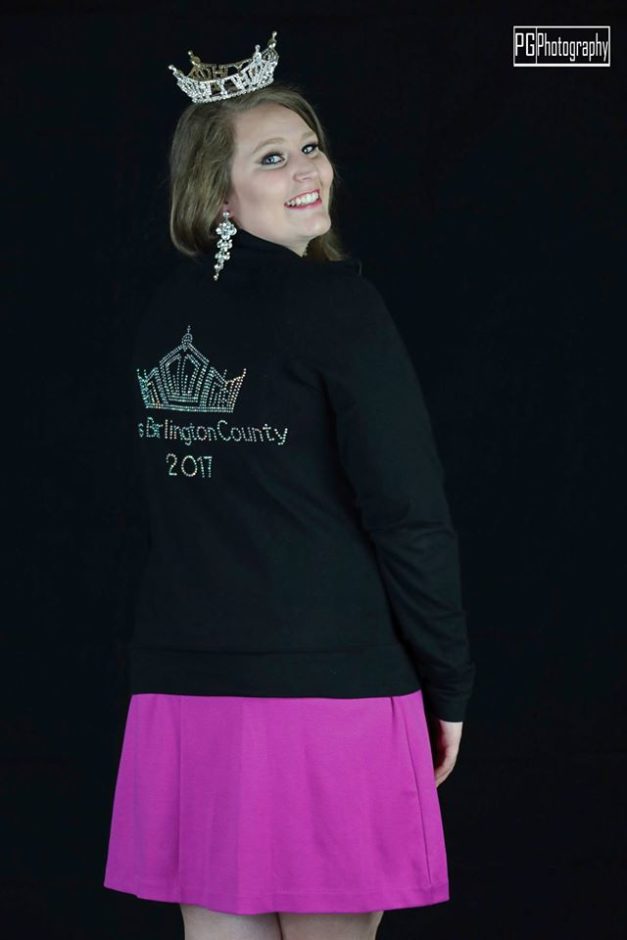 "Bravura" is an artistic word for exceptional; in your opinion, what makes you "bravura"?
My career goal is to become a doctor and give back to the men and women who serve our country as well as cancer patients is what makes me "Bravura"!
Where can fans follow you on social media?
On Facebook @ Miss Burlington County 2017 – Danielle Barger and on Instagram @dbarger94.
What advice do you have for those who want to take part in pageants?
Just do it!!  It may seem very scary to jump into something that you're not familiar with, but once you do just one and experience it for yourself, you'll want to know when the next one you can compete in is.
What words of thanks do you have for those who have helped to bring you to where you are today in the Miss New Jersey Class of 2017?
Thank you, even though it doesn't seem like enough!  I can't thank my mom, dad, family, friends, fellow pageant sisters, my truly Outstanding Teen, Alaina, and fabulous director Kim Danze for all they have one for me.  Without all of your love and support, I would not be where I am today in the Miss New Jersey class of 2017!  Thank you, and I love you all!
What final words do you have for the readers of Bravura Magazine?
I am beyond grateful for this opportunity to promote the Miss Burlington County Scholarship Pageant and my personal platform The Ronald McDonald House of Southern New Jersey.  I hope the readers have had the opportunity to catch a glimpse into who I am as an individual as well as title holder.  Thank you so much for this opportunity, Bravura Magazine!
Check our more of Danielle's pictures from her shoot with P.G. Photography below!