The Road to Miss America – Miss California Jessa Carmack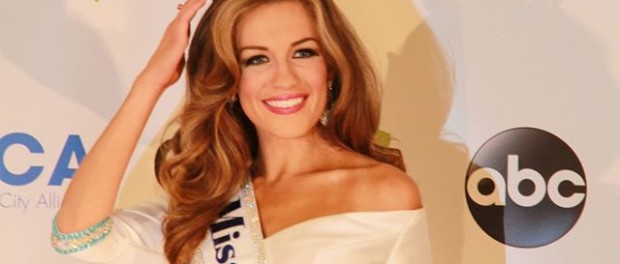 Our next contestant to be featured for "The Road to Miss America," is Miss California Jessa Carmack.
Age: 22
Hometown: Santa Clara, California
Platform Issue: Building a Healthy Future – Instilling a healthy lifestyle in our youth
Talent: Dance
Education: Bachelor of Science Degree in Public Relations from San Jose State University
Scholastic Ambition: To obtain a Master's Degree in Public Relations and Social Media Strategy
Scholastic Honors: Academic Block, San Jose State University Dean's scholar; HS Honor Classes
Greatest Non-Academic Achievement: The 1,600+ hours I have dedicated to community service. Giving back and serving the community is the most rewarding feeling and is how I feel like I am making a difference.
My Secret Wish or Dream: My secret wish is to have a pet monkey! However, my dream is to travel the world to experience as many diverse cultures and to sample cuisine from all corners of the world.
Jessa is a 22-year-old graduate of San Jose State University with a degree in public relations and a minor in communication studies. She is a former San Francisco 49ers Gold Rush cheerleader and brand ambassador of four seasons who has traveled the country and internationally to Japan and Mexico representing the 49ers, the 49ers Foundation, the NFL and partners such as United Airlines. Jessa has been an advocate for "Building a Healthy Future," instilling a healthy lifestyle in the youth since she was 15-years-old. She has toured numerous schools, daycares and youth programs speaking about healthy habits and its benefits.
Don't forget to vote for America's Choice in the 2017 Miss America Pageant!