The Road to Miss America – Miss New Mexico Stephanie Michelle Chavez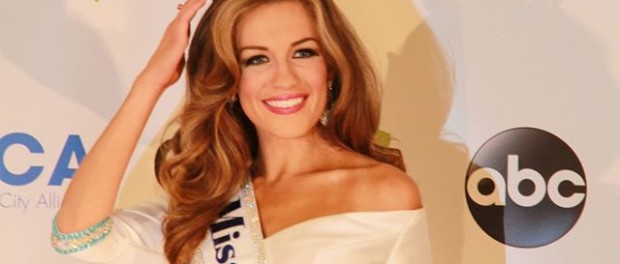 The next contestant to be featured in our series, "The Road to Miss America," is Miss New Mexico, Stephanie Michelle Chavez.
Age: 23
Hometown: Albuquerque, New Mexico
Platform Issue: Stephanie's Ponytail: How I Learned to Read
Talent: Vocal – That's Life
Education: Working towards a Bachelor's Degree in Communications at The University of New Mexico
Scholastic Ambition: To obtain a Bachelor's Degree in Communication with a minor in Psychology and pursue a Master's Degree in Communication
Scholastic Honors: 2nd Place Mercer Speech Scholarship Recipient; UNM Lottery Scholarship; UNM Bridge Scholarship
My Proud Accomplishment: I can name all US Presidents in chronological order in under 20 seconds. I learned them in the 8th grade in History class – thanks Ms. Kappus!
If I am crowned Miss America: I want to make reading fun and exciting for kids in America. I want to show young students that reading is not only beneficial to their scholastic ambitions, but is fun as well, and I want to visit as many Children's Miracle Network Hospitals as I can and share the gift of imagination and literacy with them.
Hearing my name called as Miss New Mexico 2016 was the most exciting day of my life. I had competed for the title of Miss New Mexico for 6 consecutive years and finally achieved my dream. I grew up watching the Miss America pageant and always aspired to be just like her. As a young girl, Miss America was my celebrity, she still is. I began to realize that this is a tangible dream and even a girl from Albuquerque, New Mexico, could become Miss America and serve as a literacy advocate for children around the country. As someone who struggled with reading, I want to be that inspiration to a child experiencing the same obstacles and encourage them to persevere