The Road to Miss New Jersey 2017 – Jessica Milne – Miss Monmouth County
Jessica Milne, the reigning Miss Monmouth County, is the next contestant to be featured as part of our series, "The Road to Miss New Jersey 2017." Continue to reading more about her platform, her journey to the crown, and much more!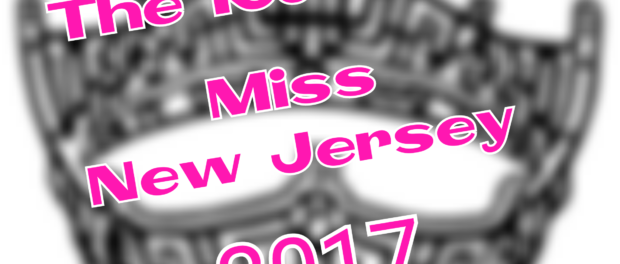 Please share with our readers your title & platform.
I'm Miss Monmouth County 2017, and my platform is LGBTeen Advocacy.
How long have you competed in pageants? How do you think you've personally grown with all your prior pageant experience?
This will be my third time competing at Miss New Jersey, and I only did a handful of smaller pageants before I began with the Miss America locals. The pageants allow me to continue training vocally to present my talent and have given me great confidence in my speaking skills! I've also learned a lot more about physical fitness, not only for my body to look its best in a swimsuit, but also to be healthier and stronger throughout my everyday life.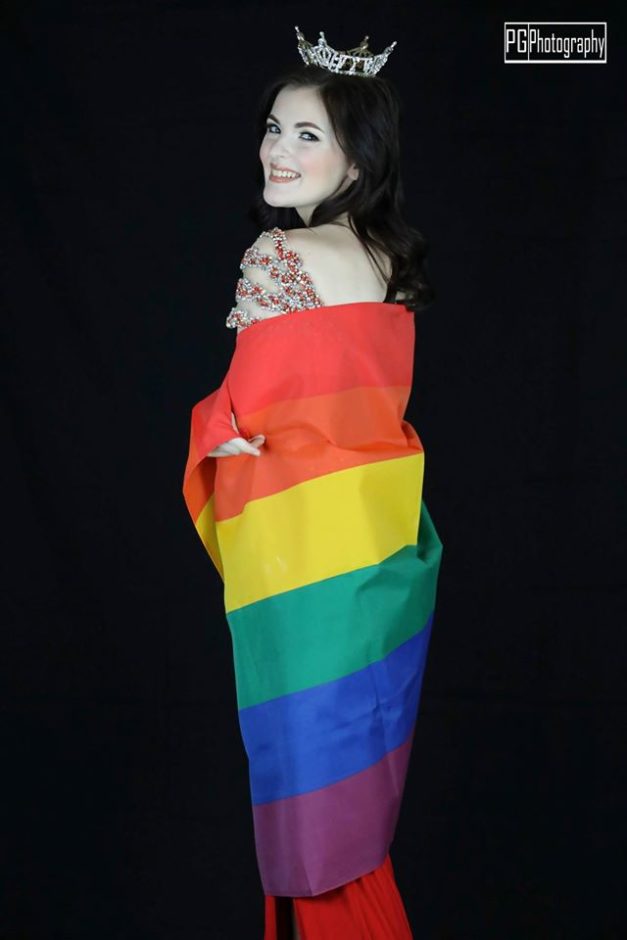 In regards to your platform, why did you choose to go with this particular one?
Advocating for LGBT issues can be difficult, especially when you involve young people still in school. However, I knew that their needs still needed to be addressed. LGBTeen Advocacy works to ensure that schools are a positive and productive work environment for all students, regardless of their sexual orientation or gender identity. As an LGBT individual, I wanted to highlight this work while being involved in pageants instead of hiding it.
How has working alongside your platform made you into a stronger person?
Deciding to come out as bisexual to the women I compete with was nerve-wracking. I was worried about how they might perceive me, but their treatment of me never changed. It has made it easier to be honest about my sexual orientation where I've previously felt compelled to disguise it.
What have you learned from your current Miss New Jersey, Brenna Weick, which you hope to carry with you if you were to win the title of Miss New Jersey?
Brenna has encouraged us to go with the flow, and I have tried to become more adaptable as the year has gone on. As Miss New Jersey, plans can change at a moment's notice and an excellent titleholder had to be prepared to adapt to the situation, no matter what it is.
As a title-holder, what is one of the single-most important messages, which you think you convey to your followers?
The most important message to take away from all of this is the power of a woman's voice. We are able to accomplish so much as titleholders because we have been given a more powerful voice, a platform on which we can present our social issues and advocate for changes that need to be made. Girls need to see from a young age that they do not need to discard their femininity to make the world listen to them. You can simultaneously be beautiful and feminine, and intelligent and respected.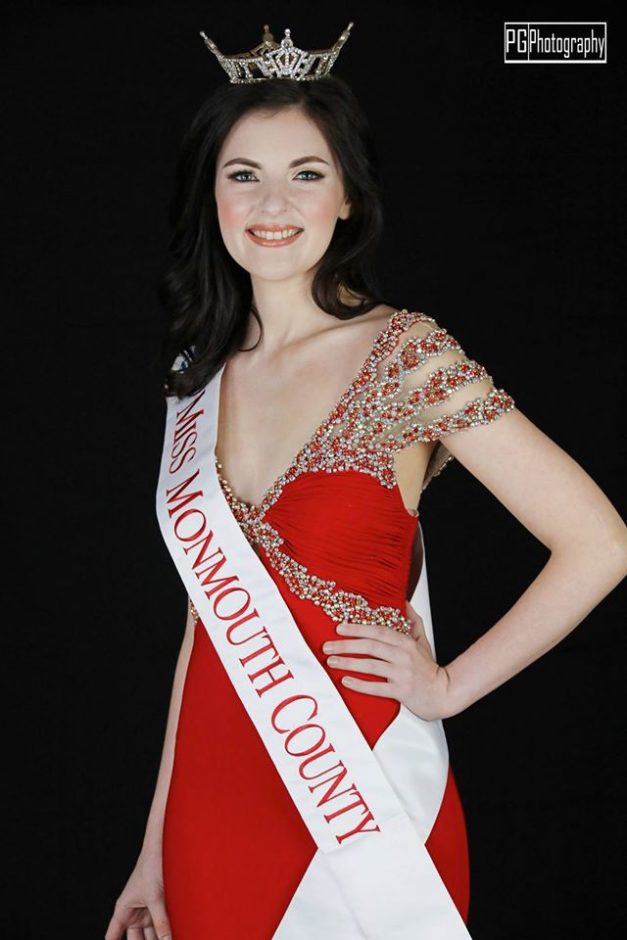 If you were to win the title of Miss New Jersey, what is the one thing which you would strive the hardest to accomplish?
Besides continuing to move forward with my platform, I would work to advance the Miss New Jersey organization throughout the state. There are still untapped markets in which we can find new sponsors and new contestants. I would work to find sponsors for future state titleholders as well as financial backers for the state scholarships to further enhance the opportunities given to the women of the state.
Imagine you're competing for Miss America, and your roommate has never visited New Jersey; how would you describe your state to your roommate?
I think that Miss America is a wonderful opportunity for state titleholders and their families to visit our state for the first time! I would love showing my roommate around Atlantic City and telling her how different other parts of the state are, like my home in Bergen County.
If you could place three items in a time capsule, which represent the women of today, what would they be and why?
A megaphone, a textbook, and a heeled shoe would represent today's women, showing how we can truly have it all. We can simultaneously raise our voices to enact the change we envision for the world; further our educations to the highest level, expanding our minds and views of our global community; and embrace our femininity without having it negate our power.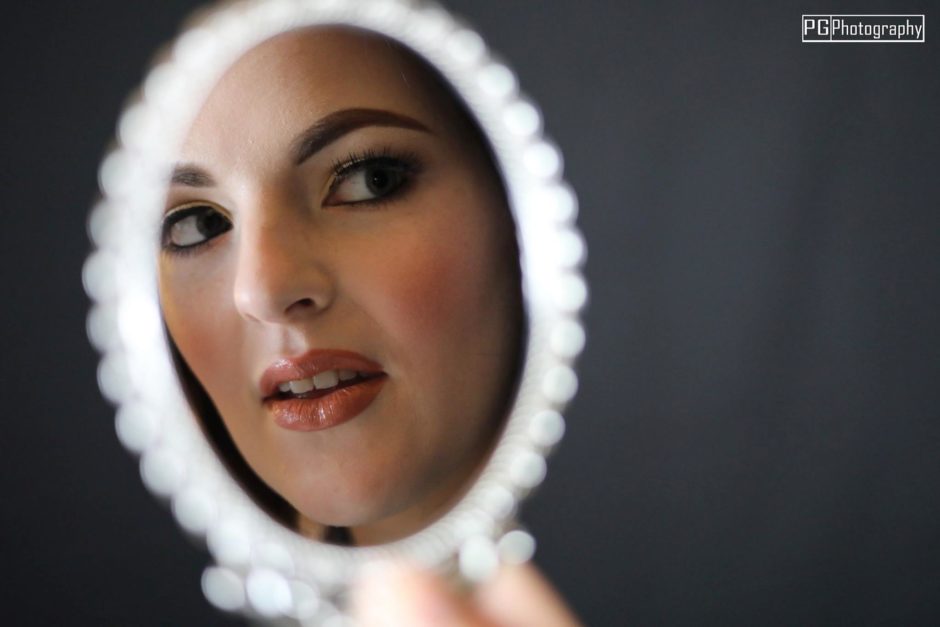 Because of media, many people tend to look at pageants with a very scrutinizing opinion; for you personally, what have been some of the biggest benefits of being a part of the Miss America Organization? How would you share the positive nature of pageants with others who may not be familiar?
I enjoy telling others how I've grown as a young woman through competing in pageants. People tend to assume that pageants are full of shallow, catty girls who want some pretty headgear and world peace. However, I have found myself surrounded by some of the most intelligent, talented, articulated women in New Jersey while competing! They all have aspirations outside of pageantry and are using Miss New Jersey as a stepping stone on the way to those goals. The other women make me want to better myself– not to beat them, but to be a better than I was before.
"Bravura" is an artistic word for exceptional; in your opinion, what makes you "bravura"?
I have always pushed myself past the expectations others hold for me. I am involved in a number of creative pursuits; I have had two full-length plays produced in Orlando and New York City, and I published my first novel when I was in high school. I pride myself on going above and beyond in all of my endeavors, and Miss New Jersey is no exception!
What advice do you have for those who want to take part in pageants?
I encourage those interested to give it a try! Everyone competes for different reasons. Even women who don't aspire to become Miss America can gain valuable skills from competing. Whether you want to meet people and make friends, work on talent, focus on fitness, hone your public speaking skills, or lose your stage fright, the Miss New Jersey locals can help you grow as a person.
What words of thanks do you have for those who have helped to bring you to where you are today in the Miss New Jersey Class of 2017?
I have received endless support from my friends and family, and I am incredibly thankful for all they have done for me. In preparing for Miss New Jersey, I've been fortunate enough to be working with Gabe and Michael at 46 West Hair Studio, and they've been making sure I look my best when it comes time to compete!
What final words do you have for the readers of Bravura Magazine?

If you've never been involved with the Miss New Jersey Organization, it's difficult to understand the profound effect it has on the women who compete. I can say in all honesty that I would not be who I am today if I had not begun to compete. If you are considering becoming involved, I encourage you to reach out and get more information about one of the strongest programs for the development of young women in our state.
Check our more of Jessica's pictures from her shoot with P.G. Photography below!