The Road to Miss America – Miss Louisiana Justine Ker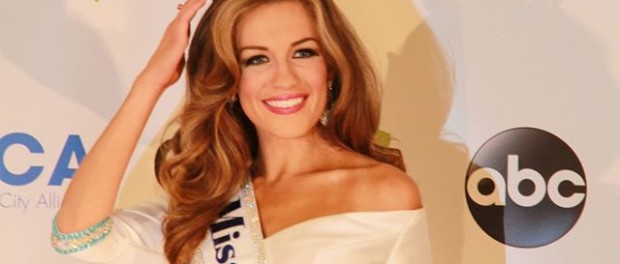 The next contestant to be featured in our series, "The Road to Miss America," is Miss Louisiana Justine Ker.
Age: 22
Hometown: Ruston, Louisiana
Platform Issue: A Beautiful Mind ­­– Promoting Positive Mental Health
Talent: Classic Piano
Education: Bachelor of Arts Degree in Neuroscience from Vanderbilt University; Continuing studies at Tulane School of Medicine
Scholastic Ambition: Graduate with a Doctor of Medicine (M.D.) and enter the field of Neurology
Scholastic Honors: Dean's List; Vanderbilt Abell Family Full Scholarship; 2015 and 2016 STEM Award; Women in Medicine Scholarship; National Science Foundation REU (Research Experience for Undergraduates) Research Assistant-ship; National Merit Scholar; 2012 High School Valedictorian
Someone who inspires me: Mae Jemison is a shining example of how you can have more than just one dream. She has been a physician, NASA Astronaut, professor, founder of her own company for science and technology, and a dancer and actress!
My Proud Accomplishment: This past year I founded and launched the (IM)Perfection Project at my university, which seeks to bring awareness to the detriments of perfectionism by addressing failure as a healthy part of life and celebrating journeys of self-acceptance.
Justine defines herself by four 'M's – Music, Medicine, Mental Health, and Miss Louisiana. As someone entering the medical field, she cares for the well-being of our youth and adults and has set her sights on teaching others how to practice positive mental health so that she can lead and inspire people of all ages to strive for both success and happiness in their lives.  Her goal through the Miss America Program is to instill confidence and high self-esteem in the youth of our generation, while equipping the community with practical skills such as stress-management, mindfulness, and assertive communication.