The Road to Miss New Jersey's Outstanding Teen 2018 – Miss Northern Lakes' Outstanding Teen, Alyssa Lego
Last year we started a new series, here on Bravura Magazine, called "The Road To…," where we featured the local title-holders who were competing for their state title in the Miss America's Outstanding Teen system. And over the past year & half, we have been able to meet some amazing young women, who are not only representing their personal platforms, but also platforms for the MAO's national non-profit, The Children's Miracle Network Hospitals. This month we are excited to kick off "The Road to Miss New Jersey's Outstanding Teen 2018," with our first local title-holder, Alyssa Lego. Continue reading to see what Alyssa has to say about being part of the Miss America Organization, and what she's learned from her fellow pageant sister, Augostina Mallous, NJOT 2017!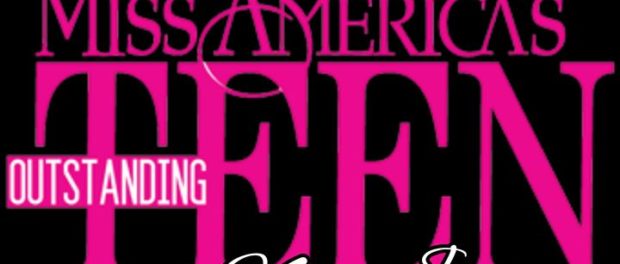 For those who may not be familiar with you, tell our readers a bit about yourself and your background within the pageant world.
Thank you. My name is Alyssa Lego, your 2018 Northern Lakes' Outstanding Teen. I am a freshman at the Peddie School in Hightstown, NJ where I play field hockey and golf and I am part of Model United Nations representing the United Kingdom. I'm a city girl who loves country music. Audrey Hepburn is my style icon. I love all aspects of the theater: in the audience, on stage performing as well as behind the scenes as a choreographer. I started my journey with Miss New Jersey's Outstanding Teen in November 2016. It has been nothing but a rewarding experience. I respect the crown and everything that it represents. The friendships I've made and the people I've met are priceless.
The four points of the Miss America crown represent: service, scholarship, style, and success. Which one is the most important to you and why?
I would have to go with scholarship because of my academic achievements and ambitions.
During Augostina Mallous's reign, what is one characteristic you've seen her bring forth as Miss New Jersey's Outstanding Teen, and which do you hope to emulate if you were to win the title?
I am very blessed to know Augie (Augostina) and her family. They are incredibly warm, loving, and welcoming. There a so many wonderful attributes about Augie. She's relatable, genuine, and downright fun. The one characteristic that stands out to me is Augie's ability to balance life. Between dance, her milestone birthday, school work, community service, and family traditions, Augie accomplished it all. She was ever-present as New Jersey's Outstanding Teen and that is no easy feat. What I hope to emulate is Augie's love of laughter and ability to make other people laugh. A smile follows Augie wherever she goes. She is just so much fun to be around. Bravo Augie!
What have you learned from our current Miss New Jersey, Kaitlyn Schoeffel, that can help you be a better outstanding teen?
Hands down Kaitlyn demonstrated to me the importance of staying true to yourself.  Everything about Kaitlyn's performance at Miss America was genuine. I was lucky enough to have front row seats at the Miss America Pageant this year. Kaitlyn was awe-inspiring. She was very natural and comfortable on that famous and grandiose stage. She was clearly humbled and enjoying every moment of the journey. Her smile was radiant. It looked as if she was having the time of her life. During the pageant I saw her pinpoint a few audience members and ask, "Where's mom?" It was such an endearing moment. I was so impressed that she was simply herself. And clearly that resonated with the judges. I was also at an event with Kaitlyn where she just walked up to my brother and tried to have a conversation with him. I'll never forget it. And Kaitlyn may not know what that meant to our family.  But Kaitlyn is just herself, beautiful and confident, and no one is going to stop her now. Bravo, Kaitlyn!
Please share with our readers your platform and why you've chosen to advocate for it.
My younger brother, Michael, has special needs. He approaches life differently than most. He's non-verbal. Therefore, he communicates differently, learns differently, and sometimes acts differently. I recognized very early in life that people react and treat him differently too and not always in a positive manner. That's not OK with me. Through his inspiration, I've created a non-profit foundation in his namesake, the Morgan Marie Michael Foundation. With programs for enhanced living and learning as well as the Shop. Sell. Strut! event series, I hope to create awareness and funds to support individuals on the autism spectrum while sharing the message to the world about embracing the differently-abled and demonstrating patience, understanding, and respect. It just does not make sense to me to not be #inspiredbythedifference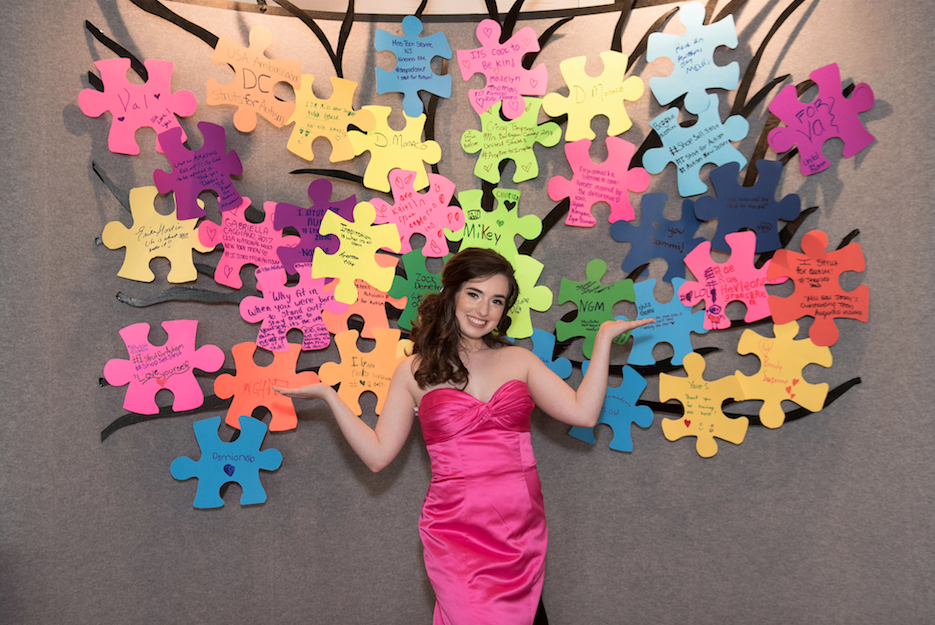 If you were to win the title of Miss New Jersey's Outstanding Teen, how do you hope to better educate your generation about your platform and the importance it holds?
With a larger foot print as New Jersey's Outstanding Teen, I hope to leverage the #istrutforautism brand through the Shop. Sell. Strut! event series, Friends Who Are Different Tour, social media outlets, traditional media, and program delivery to connect with all generations about acceptance, patience, understanding and compassion. By sharing my family's story, I hope to connect with the young and mature alike to demonstrate the good and positive in celebrating the differences amongst us.
Tell us about your talent and the decisions you made in proceeding with this talent.
I could be in line at a store or waiting for a friend after class and can't help myself but do a few tap moves. I love tap and I adore my Thommie Taps. I'm just doing what I love.
Having been in pageants and after winning a local title, what advice do you have for those who want to start competing in the MAO system?
Be consistent, persistent and true to yourself.
Because of the way media and certain television networks have portrayed the lifestyle of pageantry, there is a preconceived notion of what a pageant girl is like. How do you think that being a part of the Miss America Organization you are able to break that barrier?
As the largest scholarship assistance for women in the United States, I am afforded the opportunity to attend the prestigious Peddie School and set goals for myself to pursue an Ivy League University. I can't imagine anything more thought-provoking than high standards in education.
Regardless of who wins the title of Miss New Jersey's Outstanding Teen, what is one goal which you have for them, which you hope they will accomplish during their reign?
To the next New Jersey's Outstanding Teen, enjoy every second and make it count.
Bravura is an artistic word for exceptional. Tell our readers what make you "bravura."
Life is about connecting with people. What makes me bravura is my desire to connect with as many people as I can on a daily basis.
Where can fans follow you on social media?
Facebook: Alyssa Lego, Shop. Sell. Strut!, Miss Northern Lakes' Outstanding Teen Alyssa Lego
Instagram: alyssalego, shopsellstrut, missnorthernlakesoteen
Snapchat: alyssamorganxox
Do you have any final words for the readers of Bravura Magazine?
I'd like to thank Bravura Magazine, Tirusha Dave: Editor-in-Chief, and PG Photography for their never ending support and friendship. It means the world to me. To my fellow contestants at New Jersey's Outstanding Teen, I am looking forward to sharing the stage with you in January. I'm proud to call each of you my friend and I am wishing you the best of luck. I can see any one of you as a great representative of our beautiful Garden State. Let's make memories! To all the readers at Bravura Magazine, please remember to be #inspiredbythedifference – it's our differences that make each of us special and unique. It's time to celebrate and lift people up for their differences. Join me at Shop. Sell. Strut! Season 2 this spring where we will celebrate the differently-abled, raise awareness, and set goals to enhance the lives of individuals on the autism spectrum.