Augostina Mallous Crowned as Miss New Jersey's Outstanding Teen
This past weekend, people gathered at the newly established Clayton High School Performing Arts Center (Clayton, NJ). Eager moms dropped off their daughters on Friday afternoon, where they spent the day going through dry rehearsals, and building memories which would last them a lifetime. Contestants spent these moments learning more about one another, their sisters who have competed before gave their final words of advice, and slowly a new day begun for them.
Saturday morning was a time of many emotions, sisterhood, pageantry, and much more. My team and I arrived just as the girls were performing their talents one last time before the BIG show, as another batch were doing their interviews with the judges. We joined them as they had a group lunch with one another, local directors, Miss New Jersey 2016 Brenna Weick, and the then-reining Miss New Jersey's Outstanding Teen, Nina Mojares.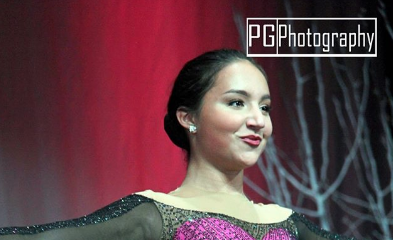 During the Miss New Jersey's Outstanding Teen pageant, there were several different segments, besides the evening gown and on-stage question. The girls kicked off the show with a group dance to "This is What You Came For." Prior to intermission, the stage lights dimmed, Nina and the MAOTeenNJ Class of 2017 gathered on the stage, with glow-cups in hand. Nina began to sing "Cups," gracing the beautiful and former Miss New Jersey Cara McCollum, with a tribute to her. (We love and miss you Cara!)
This year's other local contestants vying for the title were:
Jess D'Agostino, Holmdel, Miss Monmouth County's Outstanding Teen
Cassidy Diamond, Pittsgrove, Miss Ocean County's Outstanding Teen
Cianna Winkler, Verona, Miss Gateway's Outstanding Teen
Tiffani Britton, Williamstown, Miss Bergen County's Outstanding Teen
Megan McGowan, Woolwich Township, Miss Seashore Line's Outstanding Teen
Abby Dell'Aglio, Waldwick, Miss Central Coast's Outstanding Teen
Marina Clifford, Alloway, Miss South Shore's Outstanding Teen
Haley Beauparlant, Vernon, Miss Ramapo Valley's Outstanding Teen
Taylor Veigel, Blackwood, Miss South Jersey's Outstanding Teen
Ashley Murphy, Carneys Point, Miss Coastal Shore's Outstanding Teen
Emily Cooney, Sewell, Miss Tri-County's Outstanding Teen
Madelyn Hays, Cape May, Miss Avalon's Outstanding Teen
Samantha McConaghy, Mays Landing, Miss Northern Lakes' Outstanding Teen
Alexandra Hughes, Galloway, Miss Cape Shores' Outstanding Teen
Alyssa Lego, Toms River, Miss Stars and Stripes' Outstanding Teen
Alaina Murphy, Carneys Point, Miss Burlington County's Outstanding Teen
Victoria Matt, Ocean City, Miss Camden County's Outstanding Teen
Taylor Swanger, Williamstown, Miss Gloucester County's Outstanding Teen
Julianna Cauterucci, East Brunswick, Miss Eastern Shore's Outstanding Teen
The 13th Miss New Jersey's Outstanding Teen pageant also looked to recognize the young women in several other categories, such as Community Service, People's Choice, and the ever-so-popular, Miss Congeniality. Here is the list of winners from the night of the pageant:
* Community Service – Cassidy Diamond
* Silvia Barthold Memorial Award – Marina Elizabeth Clifford
* Miracle Maker Award – Cianna Winkler
* People's Choice – Jess D'Agostino
* Service and Scholarship Award – Cassidy Diamond
* Miss Congeniality – Megan McGowan
* Photogenic Award – Augostina Mallous
* Talent Preliminary – Augostina Mallous
* Interview Preliminary – Megan McGowan
* The Rookie Award – Emily Cooney
* Non-finalist Talent – Madelyn Hays
* Non-finalist Gown/On Stage Question – Cianna Winkler and Marina Elizabeth Clifford
* Non-finalist Fitness – Marina Elizabeth Clifford
* Non-finalist Interview – Jess D'Agostino

And then it came down to the teeth-clinching, hand-holding, speeding heart, running emotions, butterflies in the stomach-type of moment! The beautiful Brenna Weick and Nina Mojares took the stage, as Dean Blizzed called out the names of the runner ups: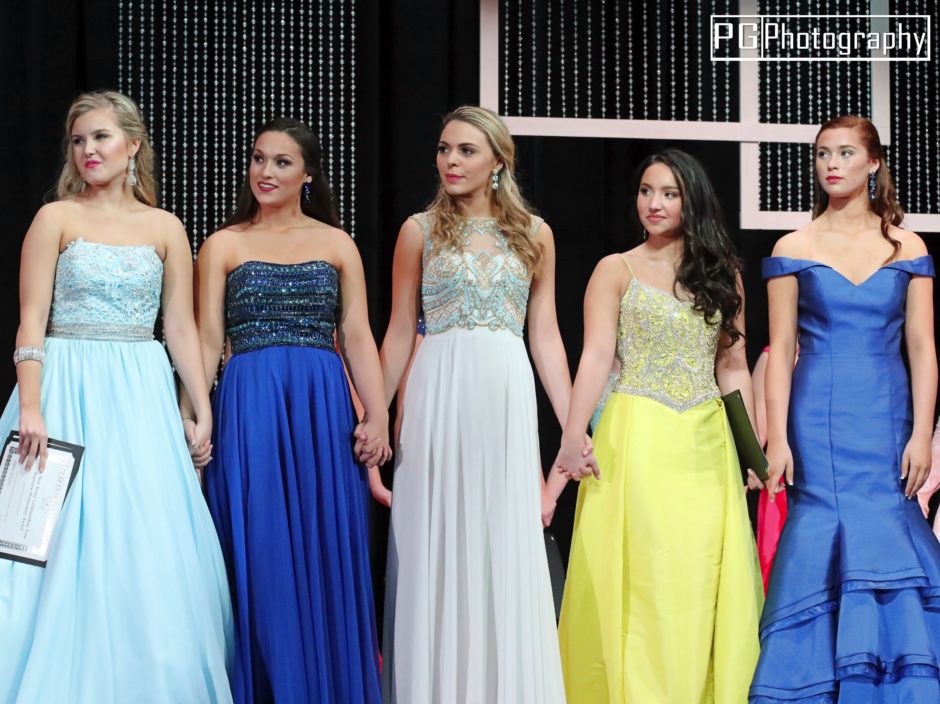 And it was in that moment of excitement that Dean Blizzard announced that Contestant 20, Miss Atlantic Shores' Outstanding Teen, Augostina Mallous, of Cape May Court House, would be the new Miss New Jersey's Outstanding Teen 2017.
Post-crowning we caught up with Ashley Murphy, the 1st runner up, who was filled with love and excitement; she said, "I have always enjoyed the feeling of success after having worked so hard for so long. But we must remember that it does not come easily. Augie, I know you are so incredibly talented and well spoken. Just remember that hard work is a big part of this. I am already so proud of you! Best of luck to you as you embark on this journey."
Augostina's mom also had some loving words to share with us…"No words can express our pride and our feelings right now. Augostina has worked so hard and made her dream come true. Thank you to the Miss NJ OT organization and to the judges for giving my daughter the opportunity to represent NJ for the year and in July in Orlando."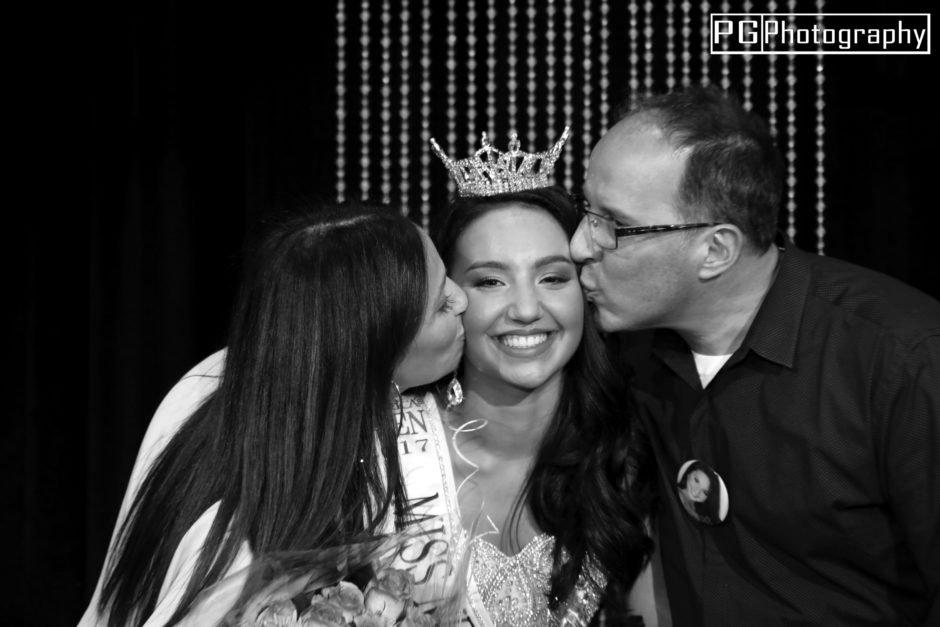 Click the link below to check out some of Augostina's candid shots during the pageant and post-pageant celebrations! Thank you to P.G. Photography for capturing these special moments: