The Road to Miss Arkansas- Rachel Langley, Miss Southeast Arkansas
Rachel Langley, who is the current Miss Southeast Arkansas, is our next contestant featured as part of our series, "The Road to Miss Arkansas." Continue reading to learn more about her and her road to the crown!


Please share with our readers your platform along with a brief description of what it is.
My platform is Sheep Dog Impact Assistance, which is a non -profit organization that was created to help those who have served in the military or as a first-responder that are either retired, or no longer able to serve for whatever reason. This organization helps with natural disasters and often serve as a helping hand to those who need it the most. These men and women understand what it is like to not be able to serve, but knowing that they have people surrounding them with the same passion to serve that they do makes this organization even more special.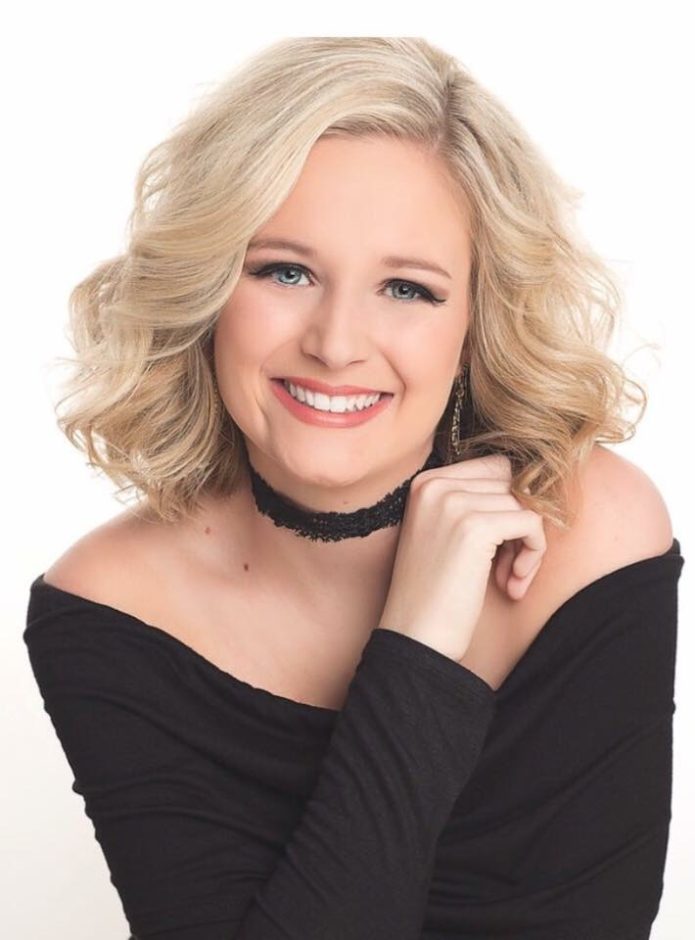 How long have you competed in pageants? How do you think you've personally grown with all your prior pageant experience?
I have been competing in pageants since I was around 6 months old. Over the years of competing I have learned major life skills that I will use for the rest of my life. Some of these life skills include time management, interview skills, and being able to serve those who do so much for the title that I hold. I have grown knowing that I have learned things that will take me through all aspects of life.
In regards to your platform, why did you choose to go with this particular one?
My dad recently retired from the Crossett Fire Department where he was a Paramedic and a Fireman. He crushed his heel several years ago which caused him to never be able to completely go back to his job. When I found out about this amazing organization I knew it was something that could help him as well as be something that we could do together. Ever since he has become a Sheep Dog he has met so many people who understand how it feels to not be able to do something that was once a major part of their lives, but it has also helped him get through it and continue to serve. I also knew how important it was to advocate for this organization because of all the amazing things it stands for.
How has working alongside your platform made you into a stronger person?
With my platform being Sheep Dog Impact Assistance I have had the opportunity to meet a lot of people who have been through major traumatic situations. Seeing these people strive to continue serving others with their skills while being a double amputee or someone who is suffering from PTSD makes me a stronger person knowing that there are people who have been through way more than I could ever imagine who are still helping others when they should be the ones being helped. These men and women definitely have servant's hearts and hearing their stories just makes me stronger and want to accomplish so much for this organization.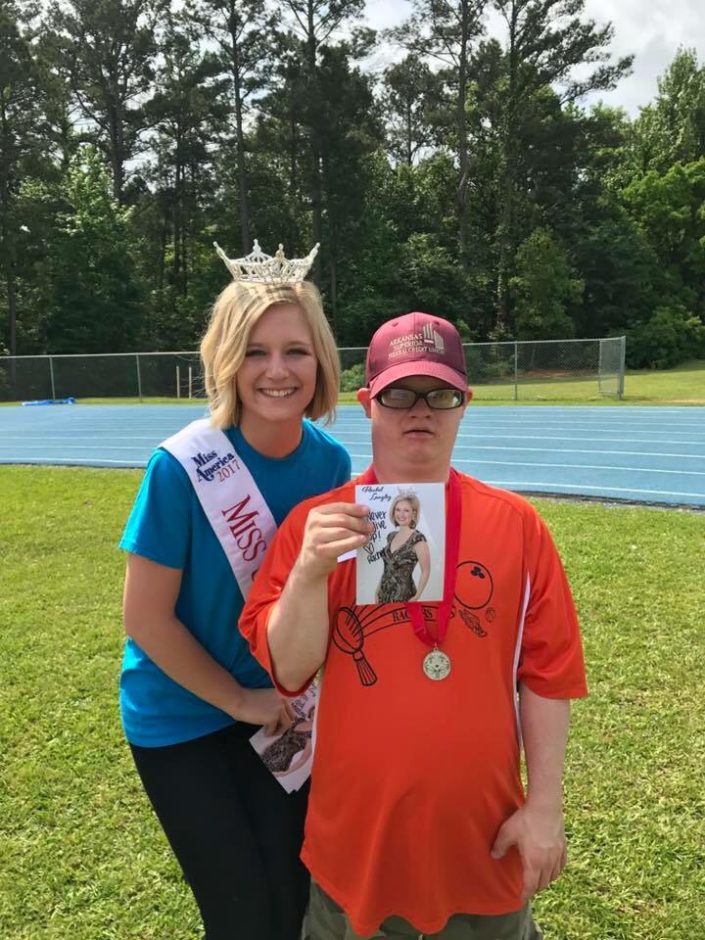 What have you learned from your current Miss Arkansas Savannah Skidmore as well as our Miss America Savvy Shields, which you hope to carry with you if you were to win the title of Miss Arkansas?
I have not had many opportunities to meet Savannah, but through her social media she is always so thankful for her great sponsors and to every crowd she gets a chance to speak to. I think gratitude is such an important part of being a titleholder. I've watched Savvy compete since she was Miss Arkansas' Outstanding Teen and I have always felt like she was very approachable which is another quality I think a great title holder should have.
As a title-holder, what is one of the single-most important messages, which you think you convey to your followers?
I hope that I convey positivity and gratitude for being able to represent Southeast Arkansas in the Miss Arkansas pageant this year.
If you were to win the title of Miss Arkansas, what is the one thing which you would strive the hardest to accomplish?
My main goal would be to tell everyone in the State about my platform Sheep Dog Impact Assistance. I feel so strongly about supporting it and I want everyone to know about the great work they do.
Imagine you're competing for Miss America, and your roommate has never visited Arkansas; how would you describe your state to your roommate?
I would first tell her about the kind and wonderful people in Arkansas but I would also want her to know about the beautiful lakes, state parks, and fabulous cities there are to visit in our great state.
If you could place three items in a time capsule, which represent the women of today, what would they be and why?
I would place a college diploma because women today are well educated, a picture of a mom and her children because women can be great moms and still have a career, and a picture of our Miss America to show that dreams can come true with hard work and dedication.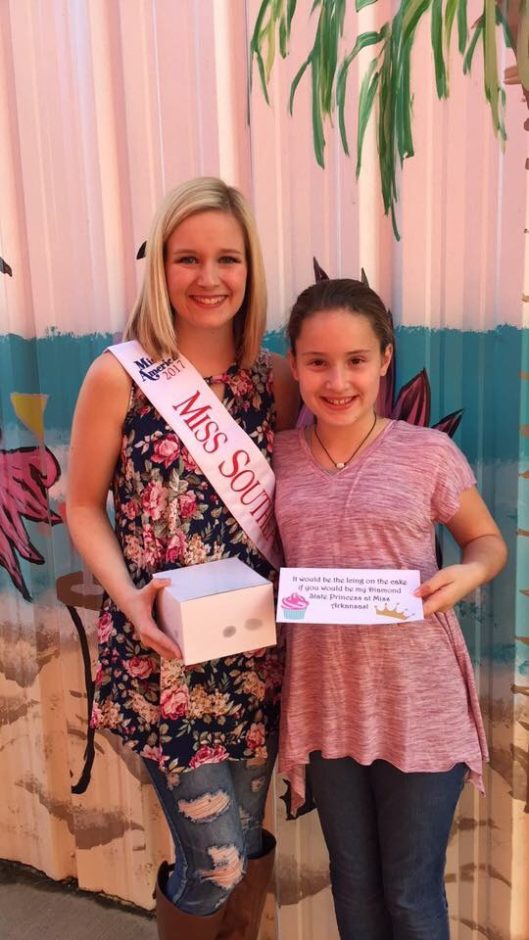 Because of media, many people tend to look at pageant with a very scrutinizing opinion; For you. personally, what have been some of the biggest benefits of being a part of the Miss America Organization. And how would you share the positive nature of pageants with others who may not be familiar?
Being involved in the Miss America Organization has given me many great friendships as well as scholarship money. Pageants are more than the swimsuit, talent, and evening gown, they are about advocating for a special organization or cause that is special to that title holder, and being a role model for young girls all while gaining scholarship money to further our education and become very important women in society.
The name of this magazine is Bravura.  "Bravura" is an artistic word for exceptional; in your opinion, what makes you "bravura"?
I think being able to be confident in my own skin and being proud of my imperfections makes me exceptional. Too often today young women are not able to love themselves for who they are and I am thankful that I had a mom that raised me to embrace my quirks and be just fine with ME.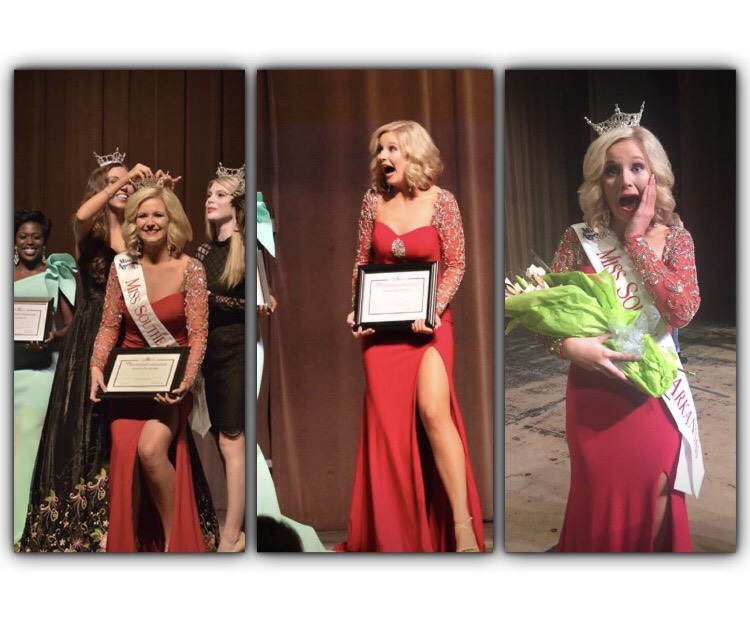 Where can fans follow you on social media? Please provide your twitter, instagram and facebook names / links. (Please provide links so they can be embedded)
Instagram: MissSoutheast2017 or RachelBLangley16, Twitter: RachelBLangley and Facebook: Rachel Brooke Langley.
What advice do you have for those who want to take part in pageants?
I would tell them to not be afraid to do it. Competing in pageants have been one of the best things I could have ever done. Not only was my freshman year of college paid in full, but my sophomore year is too. Without pageants, I wouldn't have gained the interview skills that I have gained that will prepare me for job interviews later on in life and I wouldn't have met some of the sweetest people that do so much for our state as well as our communities.
What words of thanks do you have for those who have helped to bring you to where you are today- a member of the Miss Arkansas Class of 2017?
I would just like to say thank you for everyone that's ever been a part of my life. I wouldn't be the person I am today without every person and experience I have encountered.
What final words, if any, do you have for the readers of Bravura Magazine?
I encourage all of you to look into "Sheep Dog Impact Assistance". If any of you know someone who is a retired police officer, fireman, EMT, Paramedic, or any part of the military encourage them to sign up to become a Sheep Dog. This organization gives so much to others and it allows those who are not able to serve continue doing something that was once very important to them. If you are interested in learning more you can visit their website at www.sheepdogia.org.