The Road to Miss America 2018 – Miss Maine Katie Elliot
As the 51 contestants are gathering their belongings and making the journey to Atlantic City, so many emotions are running thru themselves. Some eager. Some nervous. Some super excited to meet their roommate and make a best friend for life! As everyone prepares for the BIG week, we continue to bring a closer look into the contestants vying for the title of Miss America 2018! And one of these young ladies is the reigning Miss Maine 2017, Katie Elliot. Continue reading to learn more about Katie and her journey towards the crown!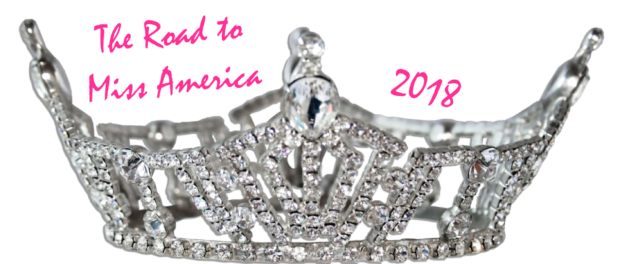 Share with our readers a bit about your platform and why you chose to represent/advocate for this organization.
My platform is F.L.A.G. Female Leadership in American Government. I have always been interested in political systems so for me choosing my platform was easy because it is something I've always advocated for! I'm incredibly passionate about our political system and the importance of having equal representation. Women make up over half of the population but fill less than a quarter of Congressional positions. Role models are incredibly important and young girls need to have someone they can look up to in politics so they see it as a viable career path.
What has been one of your biggest takeaways since being part of the Miss America Organization?
The Miss America Organization has taught me so much about myself. However, my biggest takeaway has definitely been to set your goals high because there is no reason why you can't achieve them. If you believe in yourself and work hard then you can make anything happen. People should always view their dreams as something they can make a reality, and I'm so thankful that I have learned that while competing within the Miss America Organization. I will set my goals high throughout this year and beyond.
What is one thing you are looking most forward to during Miss America week?
Outside of being able to spend two weeks with amazing women from all over the country, I am most looking forward to the Parade of States. I have never been to Atlantic City and have only seen pictures of the parade so being able to participate as a Miss America contestant is going to be the experience of a lifetime. My costume was designed by ASHLEYlauren, and hand-crafted by me, my mom, and my aunt, the owner of Nature Decor By Marny. She brings outdoor life into an indoor work-space and has such a talent for creating. This group of women has made me so excited to reveal my shoes and costume at the parade!
What words of thanks would you like to share with those who have helped you along the way to becoming crowned for your State?
It truly takes a village to prepare someone to compete at Miss America and I am so lucky to have such an amazing support system. To those who have helped me along the way, thank you so much for all of your kindness and effort. I would not be where I am today without the love and support of my family, friends, and Board of Directors. All of them have gone above and beyond, and this journey would not be possible without them. I love you all!
Please share with us your social media outlets so that people can follow you on your journey to Miss America.
Twitter: @MissAmericaME, Instagram: @MissAmericaME, Facebook: Miss Maine Katie Elliott!