The Road to Miss New Jersey's Outstanding Teen 2018 – Miss Stars & Stripes Outstanding Teen Madelyn Hays
Madelyn Hays is no stranger to the Bravura Magazine family; she is not one to shy away from a challenge, and challenges you in more ways than one as well! She is a spunky personality who is competing for the title of Miss New Jersey's Outstanding Teen 2018 next month! We had the opportunity to catch up with her for a quick interview, and this is how it went…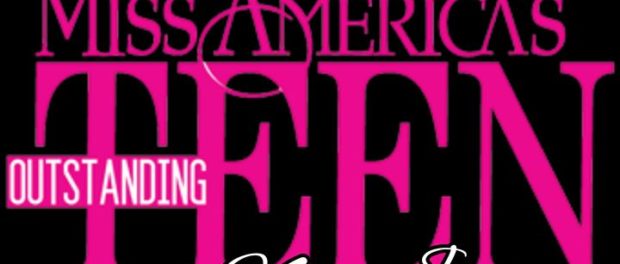 For those who may not be familiar with you, tell our readers a bit about yourself and your background within the pageant world.
I'm your Miss Stars & Stripes Outstanding Teen for 2018, Madelyn Hays.  This is my second year doing pageants.  I've been dancing since I was 3 years old on a National Dance Team.  I am a freshman at Lower Cape May Regional HS.  I have a twin brother who is a League All-Star kicker for the Varsity football team and an older brother who always looks out for me no matter where I am.  I am a Varsity cheerleader for the basketball teams.  I love to listen to music and I absolutely love love Bruno Mars.  Other than Bruno, I pretty much listen to anything.
The four points of the Miss America crown represent: service, scholarship, style, and success. Which one is the most important to you and why?
To me the most important point on the Miss American crown is service because it is always important to help others.  Having a stepfather who served 20 years in the Navy, he has taught me a lot about why it is important in helping others.
During Augostina Mallous's reign, what is one characteristic you've seen her bring forth as Miss New Jersey's Outstanding Teen, and which do you hope to emulate if you were to win the title?
I have known Augostina Mallous for quite a while.  We are dance sisters.  She's always been unique, outstanding, and an all-around fun person to be with.  She has grown so much in the past year.  Augie is so confident and I hope to be as confident as her one day.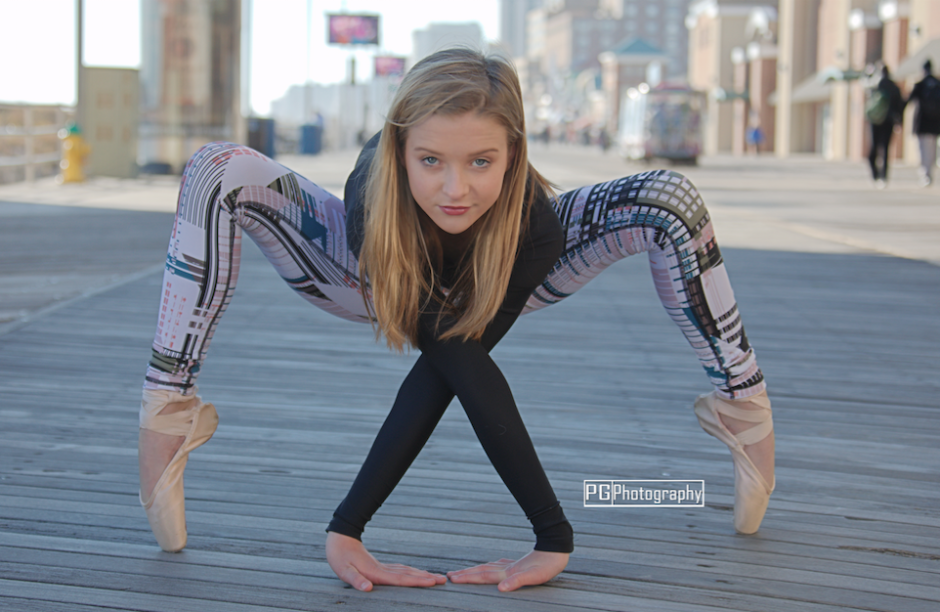 What have you learned from our current Miss New Jersey, Kaitlyn Schoeffel, that can help you be a better outstanding teen?
I have learned from Kaitlyn is you have to be poised and confident.  She was so poised and confident not just in front of the audience at the convention center but also in front of millions of viewers on national television.
Please share with our readers your platform and why you've chosen to advocate for it.
Living Heart Healthy is my platform.  This is a subject very close to my heart.  On May 30, 2015, my Dad passed away from an acute myocardial infraction, otherwise known as a fatal heart attack.  My father was a man who enjoyed all the things in life that are not heart healthy.  If my father went for a "bike ride", you could be certain it was on his Harley and not a bicycle.  My father would give the shirt off his back for someone.  It's only been a little over two years and it hasn't gotten easier with time.
If you were to win the title of Miss New Jersey's Outstanding Teen, how do you hope to better educate your generation about your platform and the importance it holds?
If I were to win the title of Miss New Jersey's Outstanding Teen, I would try to visit different schools in the state to not only promote my platform but to give teens the awareness that they should be living heart healthy by exercising at least 30 minutes a day.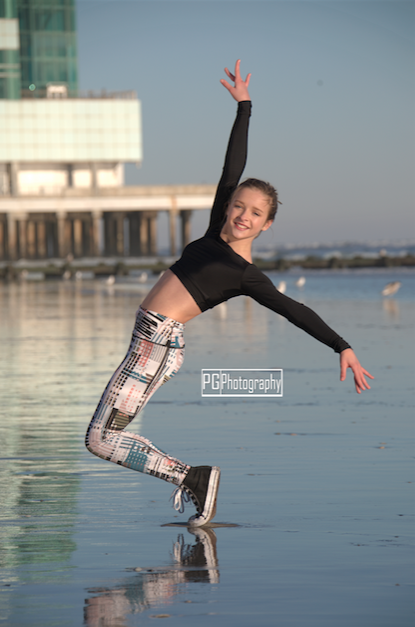 Tell us about your talent and the decisions you made in proceeding with this talent.
Since I have been dancing since I was 3, it was pretty easy to choose dance as my talent.  My talent is an acrobatic jazz dance or acro/jazz.  This is what I love to do.
Having been in pageants and after winning a local title, what advice do you have for those who want to start competing in the MAO system?
Have fun and be yourself, learn from all the experiences.
Because of the way media and certain television networks have portrayed the lifestyle of pageantry, there is a preconceived notion of what a pageant girl is like. How do you think that being a part of the Miss America Organization you are able to break that barrier?
It's not about the crown or the gown, it's the friendships you make along the way.
Regardless of who wins the title of Miss New Jersey's Outstanding Teen, what is one goal which you have for them, which you hope they will accomplish during their reign?
That they can promote their platform to as many people as possible.
Bravura is an artistic word for exceptional. Tell our readers what make you "bravura."
Because I am a Choti Pataka! That's the Hindi word for "Little Firecracker!"
Where can fans follow you on social media?
Facebook and Instagram!
Do you have any final words for the readers of Bravura Magazine?
Yes…two of my favorite quotes!
Nothing is impossible; the word itself says 'I'm possible'! – Audrey Hepburn
Sometimes good things have to fall apart so that better things can fall together. – Marilyn Monroe