The Road to Miss America 2018 – Miss Vermont Erin Connor
We are very excited to share with our readers a closer look at the amazing women who are vying for the title of Miss America 2018, this September in Atlantic City, New Jersey. Recently we were in Orlando for the Miss America's Outstanding Teen pageant, and got to spend sometime chatting with the state title-holders. It was an amazing experience, and each of the contestants were very personable. A few of us even danced the night away during the after-party for MAOTeen! Hands down, best night ever! The crowning of a new Miss America will take place on Sunday, September 10, live on ABC. Until then, you can continue reading and get to know a bit more about the girls. The first Miss we will be introducing you to is Miss Vermont, Erin Connor!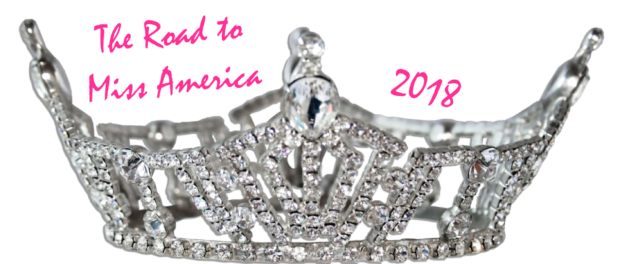 Share with our readers a bit about your platform and why you chose to represent/advocate for this organization.
According to one article written by the U.S. Department of Commerce, "Women fill close to half of all jobs in the U.S. economy; they hold less than 25% of STEM jobs. This has been the case throughout the past decade, even as college-educated women have increased their share of the overall workforce." As a woman in the field of Aviation, I see how underrepresented women are. My platform focuses on educating young girls as they are first being steered into traditional gender roles in society. Gender stereotyping affects society as a whole because it means we are missing about half of the populations' perspective on science issues. Research shows this starts as soon as grade school!
In my state, I have educated over 2,000 people on this subject. As Miss America, my goal would be to educate all Americans so this problem can be solved. Even when women are in STEM fields at the highest paying positions, they are still making about 30% less than men. Women are just as capable, hard-working, and intelligent as their male counterparts, and their paycheck needs to reflect that. Getting my pilot's license at 16 years old really showed that women are capable, even at a young age.
I am passionate about STEM and want to help young women follow their dreams despite the push back from society.
On August 27, if you see a bright-eyed brunette with a pink headset on flying herself into the Atlantic City Airport for the Miss America Competition, be sure to give me a wave! I am a woman who is empowering others by living her platform! What a better way to showcase my passion than to actually do it!
What has been one of your biggest takeaways since being part of the Miss America Organization?
I'm competing with the most intelligent, brave, and beautiful women from all over the United States. Each contestant has her own unique skill set that makes her who she is. I believe the Miss America Organization is the main reason why we have those skills. Miss America has allowed me to gain confidence, learn how to communicate, and has opened many doors for my future.

What is one thing you are looking most forward to during Miss America week?
I'm SOOOO excited to step foot on the Miss America stage. Just thinking about it gives me the goosies! Sam Haskell said that you are more likely to have a son play in the Superbowl then have a daughter compete at Miss America. *CUE THE GOOSE BUMPS…AGAIN. I guess that makes me a WICKED COOL statistic. I'M GOING TO MISS AMERICA. AHHHH!

What words of thanks would you like to share with those who have helped you along the way to becoming crowned for your State?
I am the luckiest woman in the world. I get to go to Miss America! But, I wouldn't be going if it weren't for the support I had growing up and throughout my Miss Vermont preparation. I've never felt so much love, excitement, and support in my life. God bless each and every one of you who have helped me. I tear up when I think of what you all do for me. From the bottom of my heart, thank you.

Please share with us your social media outlets so that people can
follow you on your journey to Miss America.

Facebook:
Miss Vermont Erin Connor
Snapchat: MissAmericaVT
Tumblr: MissAmericaVT@yahoo.com