The Road to Miss New Jersey – Alyssa Sullivan, Miss Camden County
With the Miss New Jersey pageant just weeks away, everyone is wondering who will go home with the crown, and the opportunity to take part in the Miss America pageant this September! And Alyssa Sullivan, Miss Camden County, is one of those girls! As a seasoned pageant girl, for nearly seven years, continue reading to learn more about Alyssa and her journey towards the crown!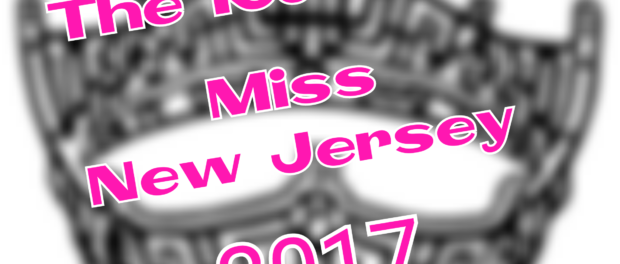 Please share with our readers your title & platform.
My title is Miss Camden County 2017 and my platform is Peer Challenge Commit 2 Character.
How long have you competed in pageants? How do you think you've personally grown with all your prior pageant experience?
I have been competing in pageants for 7 years. Throughout my time in the organization I feel that pageantry has changed me for the better. Competing on stage is only a very small piece of the process. The biggest part for me has been the way it has allowed me to serve my community. I was born with a servant's heart and a deep yearning to help others. Pageantry allowed my desire for glitz and glamour and good will to collide. This organization continues to be a vehicle for me to make a difference in the lives of so many people. Being able to affect people through the organization's platform based prowess has been huge for me. This helped me identify my passion for service and provide me a voice to anyone who would listen. There is nothing greater in this world than being able to affect change in the world or provide relief to those who need it.
In regards to your platform, why did you choose to go with this particular one?
Peer Challenge Commit 2 Character is an organization, which focuses on risk taking behaviors and avoidance techniques. Through the title V Grant from the State of NJ, Peer Challenge is able to go into local middle schools and high schools all throughout NJ. Since 2011, I have been a part of this organization as a youth educator. Growing up in Cape May County, I've witnessed teen pregnancy, drug addiction, and teen alcohol abuse go unacknowledged. Speaking from my own experience with peer pressure, I know how difficult it is to find yourself in a society that follows the crowd. The kids are always excited to see the crown but it's even more exciting to me when they look past it and see that inside I am just like them.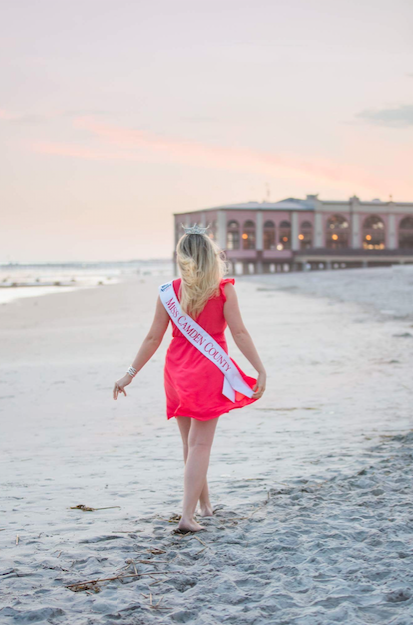 How has working alongside your platform made you into a stronger person?
Working as an educator for Peer Challenge Commit 2 Character has been one of life's biggest blessings for me. My school tour has been my heart. I'm gracious to the schools who have opened the doors to lessons and assemblies, and who also share the idea that character truly counts. Sharing the "Yes You Can" curriculum with students all over our state has been life changing. Having the opportunity to educate teenagers around our state with risk avoidance and risk elimination strategies has been a gift. I have been able to give them the tools they need to develop a strong character and a foundation for a healthy lifestyle. Helping them to avoid high risk behaviors, such as; drugs, alcohol and other risk taking activity. The pressures student face today is on the rise. Being able to play a small role in helping them stay in the driver's seat to their destiny has been huge and allowed me to really strengthen who I am as a person, as I share my message with them.
What have you learned from your current Miss New Jersey, Brenna Weick, which you hope to carry with you if you were to win the title of Miss NJ?
Our current Miss New Jersey definitely leads through example. Brenna has shown me that humility and grace surpass everything else. She handles herself in a way that truly exemplifies a passion for the job of Miss New Jersey and yearns to make a difference in all she does. Above everything she has modeled for myself and other pageant sisters that selflessness is what one must possess to do the job. She acts from the heart and her hearts deepest desire is to be a difference maker. Brenna is the epitome of all things good in the world and her goodness and love radiate from within for everyone to see. If I were blessed enough to be given the job of Miss New Jersey I would hope to emulate Brenna and continue her passion for community.
As a title-holder, what is one of the single-most important messages, which you think you convey to your followers?
NEVER GIVE UP! There are so many instances in life where we feel like throwing in the towel. I am living proof that dreams come true and can be your reality. You get to decide your destiny. There are so many important messages that we talk about as titleholders in this organization, but this one always remains true for me. Figure out what inspires you and do it on purpose. Life is too short to be anything but exactly who you want to be. "God has a purpose for your pain, a reason for your struggle and a gift for your faithfulness. Don't give up."
If you were to win the title of Miss New Jersey, what is the one thing which you would strive the hardest to accomplish?
I plan to leave my mark. I plan to dare to be different. I plan to inspire people. I want my year to be about giving back. I want to be the woman that little girls can hope to be like one day. In my life I have walked the path less traveled and that has made me strong. An important goal of mine is to bring more awareness to my platform, Peer Challenge Commit 2 Character…speaking to teens at the statewide level about how choices today determine your tomorrow, has affirmed my own life choices. I have been in their shoes. This is why reliability is so vital. I refuse to not portray difference as strength. Being fierce and pushing through obstacles in life is what makes doctors, lawyers, senators, and Miss New Jersey's. I have a passionate message in my heart that I want to share; along with bringing attention to the true essence of the organization. No matter your platform, talent, or even your body structure, this organization is about productive character building. There are too many stereotypes out there about pageantry. After the crown is in the case and the glitter has faded, Miss America titleholders can be found on daytime television, Broadway's stages, and even our nations' capital. You never know where you may find a former pageant girl. I hope to make more citizens aware of the dedication, persistence, and responsibility that one must exhibit to serve the State of New Jersey!
Imagine you're competing for Miss America, and your roommate has never visited New Jersey; how would you describe your state to your roommate?
I would tell my roommate how New Jersey has some of the biggest vacation destinations in the country. We have shore towns all throughout our state. Not to mention we are the diner capital of the world. I mean who doesn't love going to a diner, right? Our boardwalks are some of the best and Atlantic City is actually home to the United States first boardwalk. I would also explain to her that unlike how we are perceived on the television show "Jersey Shore," we are very different. There is so much more to this beautiful state. Salt water taffy was also made popular in Atlantic City. It also doesn't hurt that we are the home of the Miss America Pageant!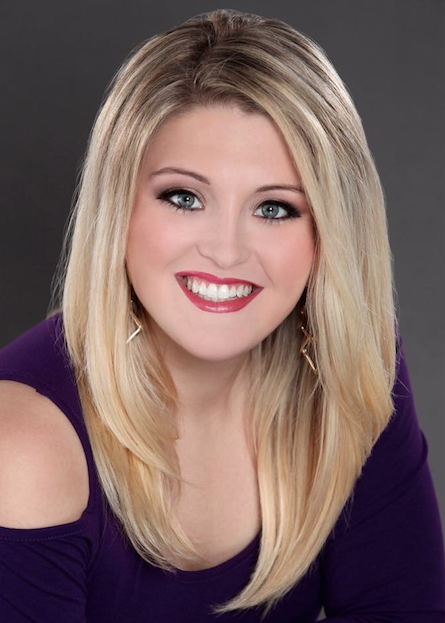 If you could place three items in a time capsule, which represent the women of today, what would they be and why?
The first item I would put into the time capsule would be a newspaper from the day that women got the right to vote. This day was Aug. 26th, 1920. This is still relevant today. In the last 20 years we have seen more women voting and at times out numbering the amount of men who voted. My next item would be a women's business suit. To me this signifies how in our world today there are more women CEO's then ever before. My last item would be a megaphone. This signifies how today women are unafraid to use their voice. They can stand up for what they believe in.
Because of media, many people tend to look at pageant with a very scrutinizing opinion; For you. personally, what have been some of the biggest benefits of being a part of the Miss America Organization. And how would you share the positive nature of pageants with others who may not be familiar?
The positive rewards I have gained from pageantry are plentiful. I have gained an overall aptitude for communication. I have really been able to define my ability to speak to any crowd or venue in a moment's notice. I have learned how to express myself or my opinions in a positive way, without insulting the rights or beliefs of others, but rather respecting their views as individuals. I have gained interview experience that has helped me with college and job experience. And lastly, I have learned the value of empathy and determination, working hard to support causes that will benefit society as a whole, not just myself. All of these skills that I have learned I believe will help me in my career and my life.
"Bravura" is an artistic word for exceptional; in your opinion, what makes you "bravura"?
I am flawed. I am human. My exceptionable-self comes from my acceptance of my shortcomings. I am humble. However, I am strong in my convictions. I wouldn't be able to stand In front of you today without being resilient and understanding of my personal growth. People have the misconception that because I wear a shiny crown that I am invincible. But what makes me feel exceptional is being exactly who I am.
Where can fans follow you on social media?
You can connect with me on Facebook via Alyssa Marie Sullivan, and Instagram.
What advice do you have for those who want to take part in pageants?
Competing in pageants can only enhance you and it can do that in so many ways. I started off doing pageants as a shy 14 year old girl who just knew that she loved to sing. Within just a few pageants I became a young woman who could speak in front of hundreds of people and became a person who loved herself despite failures. I learned resiliency. Today as a 21 year old woman I can see how pageants have worked through me everyday. So for girls who have even a little doubt about competing please remember that pageants are not about perfection. They are about helping you become the woman you want to be. Pageantry will help you with job interviews and not to mention you will always be one of the most stylish girls in any room. There is a misconception that pageant girls have no brains, but you would not believe how smart the women are that I have competed with over the years. This organization helps girls finish their education debt free. Miss America titleholders are everywhere. You'd be surprised to see how many women have at least competed in a local pageant. Take the leap girls. You will not be disappointed.
What words of thanks do you have for those who have helped to bring you to where you are today in the Miss New Jersey Class of 2017?
I cannot thank my family, friends and directors enough for all the endless support they have provided to me. In times of doubt when I couldn't see the path ahead they were my eyes. Their love is endless. Today and everyday I sit here remembering the fun times that we've had through the years. As time has gone by, I know that you have been the people who have loved me without any expectation. You have been the best cheering section a woman could ask for. In the most difficult of times you didn't let my give up and for that I owe you the world. It is because of you that I am lucky enough to be on the #roadtomissnewjersey once again!
What final words do you have for the readers of Bravura Magazine?
Thank you for taking time out of your lives to follow my journey. It means so much to me. It's an honor to be featured in this magazine. I hope that if you didn't know much about pageants before or maybe had a slightly negative view that now you see the positive effects of this program on young women. I want to give an enormous thank you to Bravura Magazine for their constant support of the Miss New Jersey Organization. Thank you for believing that our message and cause is one worth advocating for. Please follow me as I prepare for my third run for the job of Miss New Jersey. Please keep me in your prayers as I embark on the opportunity of a lifetime. Let's hope that the third times a charm. I leave you with one of my favorite verses, "God doesn't call the qualified, he qualifies the called" Corinthians 1:27