The Road to Miss New Jersey's Outstanding Teen 2018 – Miss Gateway's Outstanding Teen Alexandra Hughes
Alexandria Hughes is the next contestant to be featured as part of our series, "The Road to Miss New Jersey's Outstanding Teen 2018." As a young woman who is very familiar to pageant, as she and her sisters all participate, she is very passionate about her platform and wants all to be aware of their 'digital footprint.' What is that you ask? Continue reading to learn more about Alexandria (Lexi) and her journey towards the crown!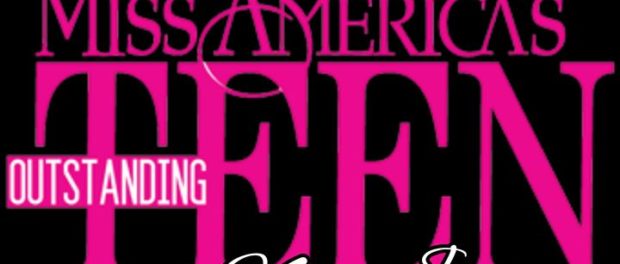 For those who may not be familiar with you, tell our readers a bit about yourself and your background within the pageant world.
Hi! My name is Alexandra Nicole Hughes and I am Miss Gateway's Outstanding Teen 2018! I am a freshman at Holy Spirit High School where I am a member of the Junior Varsity Cheerleading team, Varsity Swim team, Spirit Committee, Spirit Outreach, A'Cappella group "Do's and Dont's and Choir all while achieving an Honor Role status. The arts are a huge part of who I am as I actively take dance and vocal lessons. I can still remember myself at 9 years old thinking that I wanted to be just like the "big girls" and walk across that Miss New Jersey's Outstanding Teen stage! Now almost 6 years later, I get to live out the dream for the second time! I am forever grateful for all opportunities and experiences this incredible organization has provided me with.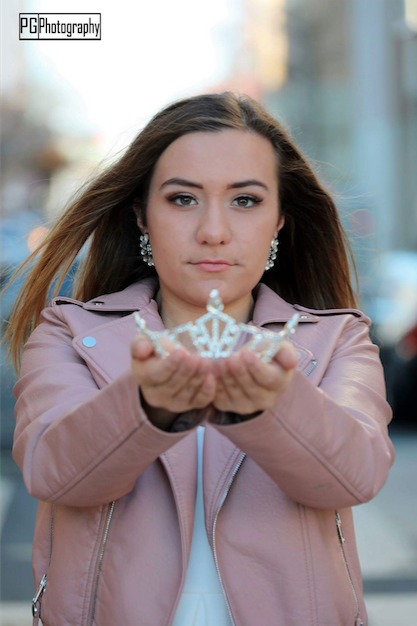 The four points of the Miss America crown represent: service, scholarship, style, and success. Which one is the most important to you and why?
While all four aspects of the Miss America crown have a very important purpose, service has always been a huge part of my life long before I ever had a crown on my head. I have even received the President's National Volunteer Service Award-Gold Level for my efforts. I love getting to give back to my community while representing myself and my title. Volunteering gives you the opportunity to brighten someone's day, and to do that means the world to me.
During Augostina Mallous's reign, what is one characteristic you've seen her bring forth as Miss New Jersey's Outstanding Teen, and which do you hope to emulate if you were to win the title?
Augostina has been a great role model and friend ever since I meet her as a preteen. Augie has made New Jersey so proud this year! She has the biggest heart in the world and is always willing to lend a helping hand and give advice when you need it. Augie has so many outstanding qualities that all titleholders can learn from. If I were to receive this wonderful opportunity to be the next Miss New Jersey's Outstanding Teen, I would make sure to bring these qualities to the plate!
What have you learned from our current Miss New Jersey, Kaitlyn Schoeffel, that can help you be a better outstanding teen?
Kaitlyn has never given up, no matter what the outcome was on pageant night. She always held her head high and handled herself with class. I have learned that it's not the crown that makes a winner, but her determination and passion for her dreams.
Please share with our readers your platform and why you've chosen to advocate for it.
The internet has never been a more relevant topic. In today's day and age, a good portion of our lives are being spent behind screens. Through my platform, "What Size Is Your Digital Footprint?" I promote internet safety and the importance to #thinkbeforeyouclick. The internet has many positive and negative effects that many people do not know about. If lucky enough to receive the title of Miss New Jersey's Outstanding Teen, I would make it it my goal to travel to all 21 counties in the state to educate past and present generations on the importance of a positive digital footprint!
If you were to win the title of Miss New Jersey's Outstanding Teen, how do you hope to better educate your generation about your platform and the importance it holds?
I think the best way to educate about a topic, is to practice what you preach. If I was able to promote my platform as a state title holder, I would definitely use social media. Social media is a growing part of many people's lives and it is important to learn about maintaining a positive digital footprint.
Tell us about your talent and the decisions you made in proceeding with this talent.
This year, I will be changing it up! I was inspired by the quote, "If you do what you always did, you will get what you always got." So, I have decided to perform an Irish Fusion Dance to a modern upbeat song.
Having been in pageants and after winning a local title, what advice do you have for those who want to start competing in the MAO system?
I would say that never giving up is important not only in pageants, but in real life. I can tell you first hand that hard work can, does, and WILL pay off. Keep your head held high and don't let that crown slip! Let nothing stop you from achieving your goals and always shoot for the moon! Even if you miss you will land among the stars!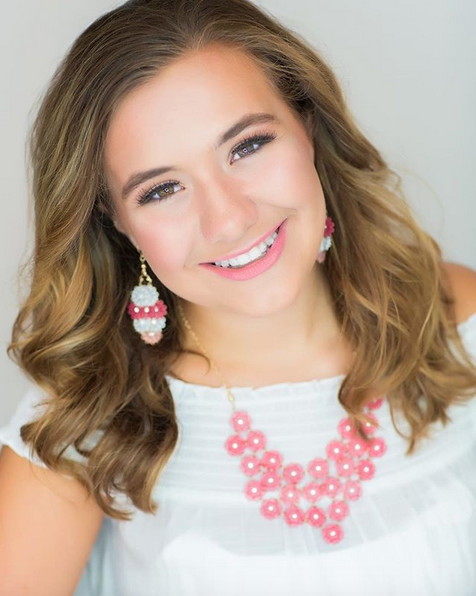 Because of the way media and certain television networks have portrayed the lifestyle of pageantry, there is a preconceived notion of what a pageant girl is like. How do you think that being a part of the Miss America Organization you are able to break that barrier?
Because of TV shows, pageant girls are portrayed in inaccurate ways. Pageants are a great way to gain many things including a passion for helping others and interview skills. Pageant girls are more than just a pretty face. We put others before ourselves, and are always concerned for others. We are smart girls changing the world one rhinestone at a time!
Regardless of who wins the title of Miss New Jersey's Outstanding Teen, what is one goal which you have for them, which you hope they will accomplish during their reign?
I hope our new title holder cherishes this year. Take some time to smell the roses because it's not everyday that you get to represent this wonderful state. Always take the time to thank the people who helped you get to where you are.
Bravura is an artistic word for exceptional. Tell our readers what make you "bravura."
What makes me "bravura" is that once I set a goal, I make a plan to achieve it. I am very determined to make myself, and my family proud of all my accomplishments. I am a hard worker, and I will not let failures define me. I hope I can bring these qualities to the Miss New Jersey's Outstanding Teen crown and title.
Where can fans follow you on social media?
You can follow my personal journey on Instagram, @lexnicolehughes. To keep up with my road to MNJOTEEN, you can follow @whatsizeisyourdigialfootprint and @maoteengateway! You can also follow me on Facebook, Alexandra Nicole Hughes. Make sure to use the hashtags, #whatsizeisyourdigitalfootprint and #digialfootprintfriday!
Do you have any final words for the readers of Bravura Magazine?
Thank you so much to the readers of Bravura Magazine for learning about me today! A huge thank you to Bravura Magazine for giving me the opportunity to be featured. I hope you all are inspired by my story and make a positive change in someone's life today!