The Road to Miss Arkansas- Jacey Winn, Miss Gateway to the Ozarks
Jacey Winn, the reigning Miss Gateway to the Ozarks, is our next feature as part of our series, "The Road to Miss Arkansas." Continue reading to know more about her journey to the crown, what she thinks of the current Miss Arkansas and more!


Please share with our readers your  platform along with a brief description of what it is.
Stand Tall, Stand Proud! is my personal platform. My platform showcases famous Arkansans, Arkansas based businesses, or companies started by native Arkansans. It has been expanded the past two years to showcase 'Made in the USA' products and U.S. companies that have made a global impact. My goal is to remind others they have a reason to walk a little more tall and proud.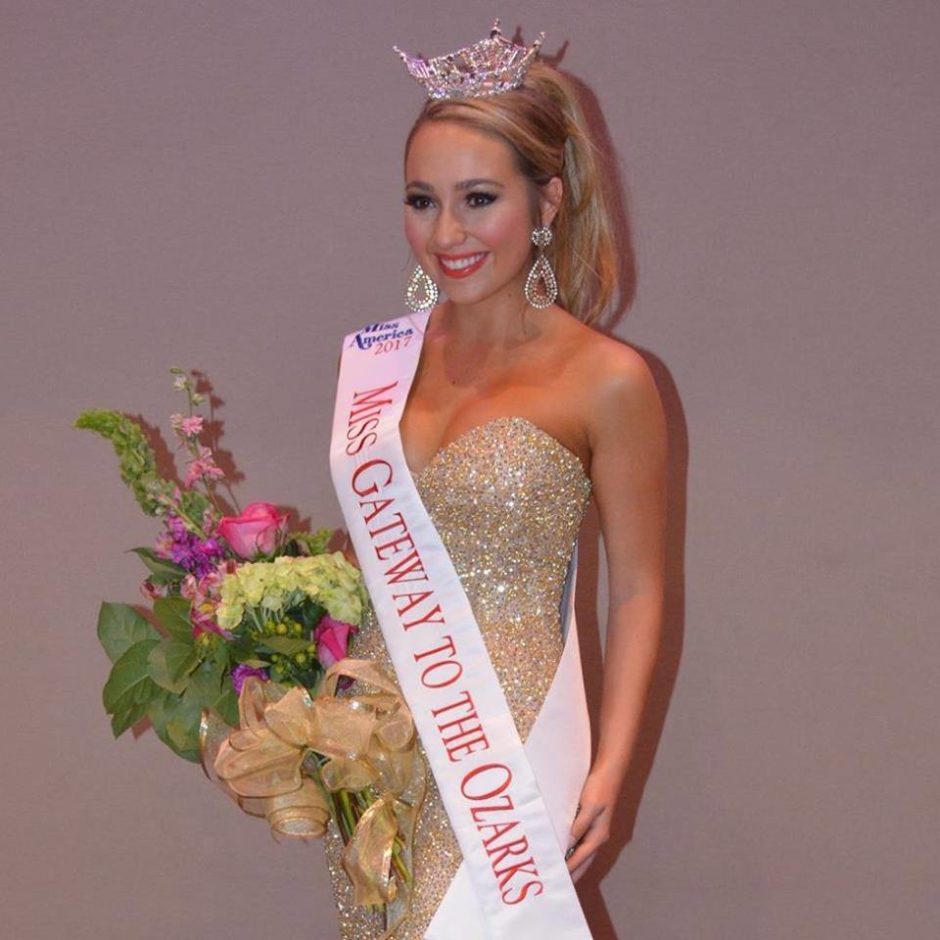 How long have you competed in pageants? How do you think you've personally grown with all your prior pageant experience?
When I was seventeen, I set a goal to compete in Miss Arkansas every year that I was eligible. This June will be my fourth year to compete in Miss Arkansas. I'm still the same driven person today that I was at seventeen, but I've grown to see the importance of priorities and sticking to them.
In regards to your platform, why did you choose to go with this particular one?
When deciding to compete, my platform was a labor of love. I asked local educators, civic leaders, and former state office holders to meet with me and discuss the needs of my community and society. Local teachers needed help acquiring Arkansas State History hours required by the Department of Education. Civic Leaders wanted a program to encourage rural youth to set goals and acquire self esteem. Former officer holders in our state senate saw a public that needed to be reminded of how great our state is. I knew that my journey would be hard since I had to find something to fit all needs, but I did it. I developed my program because there was a need and I've never regretted my choice.
How has working alongside your platform made you into a stronger person?
I could have chose an established or national organization to promote for my platform but I chose to create what was needed at the time when I decided to compete. I have to work harder than others but it's made me a stronger person.
What have you learned from your current Miss Arkansas, Savannah Skidmore, as well as our Miss America Savvy Shields, which you hope to carry with you if you were to win the title of  Miss Arkansas?
I've learned & had reinforced the hope in dreams coming true from both Savannah being crowned Miss Arkansas and Savvy being crowned Miss America. What's more inspiring than seeing a young woman having a dream and watching her dream come true? I can't imagine anything more important than believing and learning to hold onto your dreams.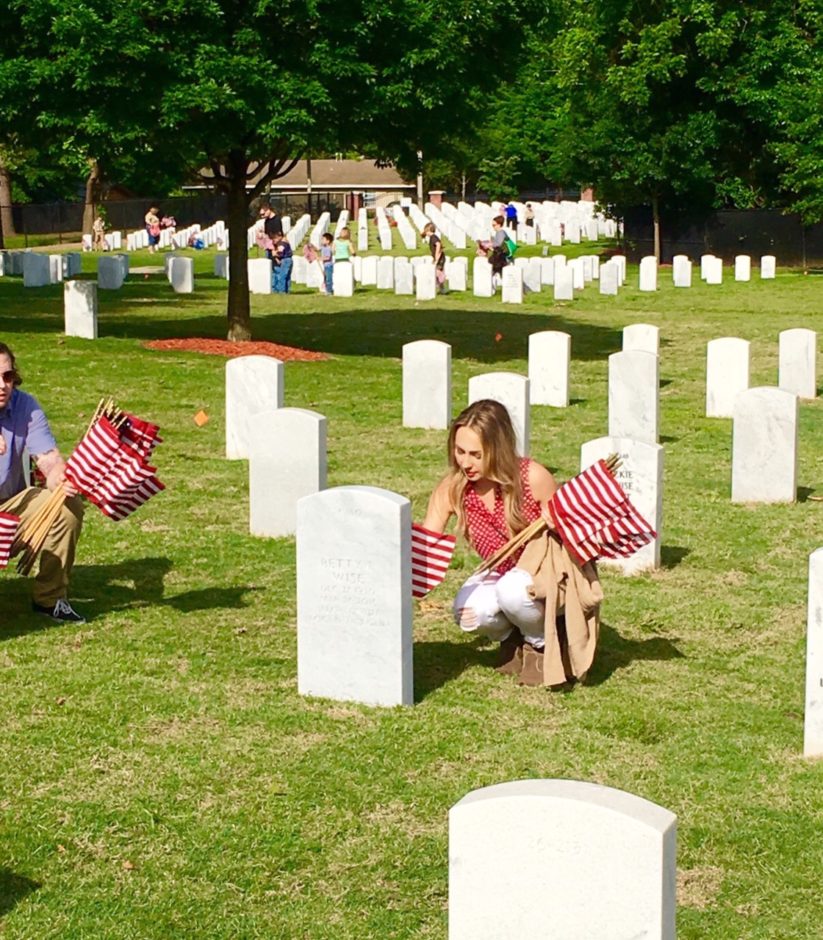 As a title-holder, what is one of the single-most important messages, which you think you convey to your followers?
I live by my platform. Anyone who hears me present or follows me on social media sees an enlightening message and achievements of others.
If you were to win the title of Miss Arkansas, what is the one thing which you would strive the hardest to accomplish?
If I were chosen to be Miss Arkansas, I would strive to make sure that every Arkansan I met knew what our state and country has to be proud of each day.
Imagine you're competing for Miss America, and your roommate has never visited Arkansas; how would you describe your state to your roommate?
If I were describing Arkansas to my roommate at Miss America, I would describe the beauty of the Ozark Mountains, the natural wonders of the bubbling springs in Hot Springs, the diamond and quartz mines housed in our lands, and the world famous glass chapel in Eureka Springs. I would never be able to leave out the corporate wealth and advancements of such  companies as Wal-Mart, Tyson Foods, Dillard's, and J.B. Hunt.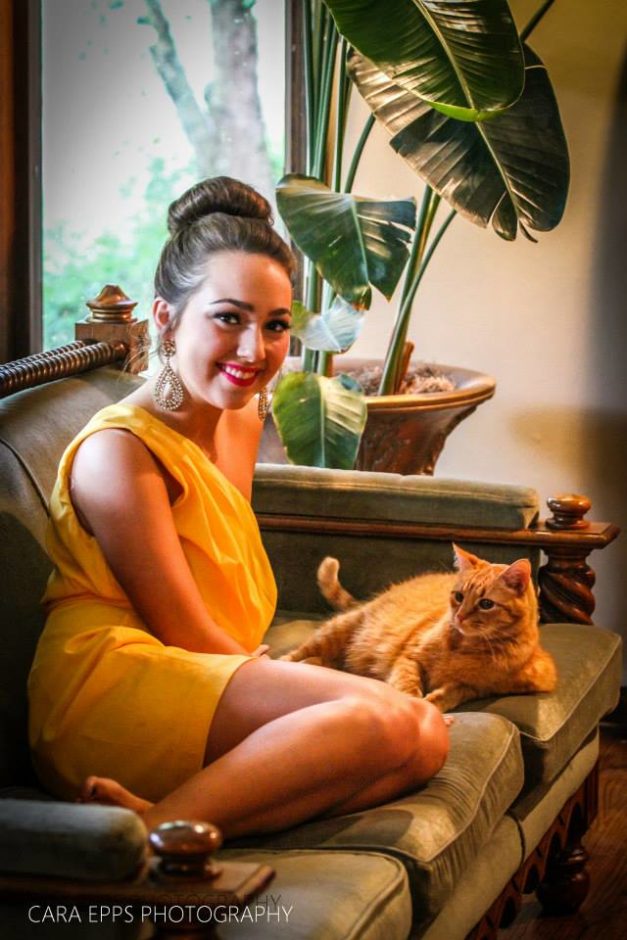 If you could place three items in a time capsule, which represent the women of today, what would they be and why?
The three items I would place in a time capsule would be my first cell phone to represent our tie to technology, a piece of quartz to symbolize the beauty and strength in all of the young women I compete with in Miss Arkansas, and a copy of my transcript to show the academic gains that females are showing in today's college environment.
Because of media, many people tend to look at pageant with a very scrutinizing opinion; For you. personally, what have been some of the biggest benefits of being a part of the Miss America Organization. And how would you share the positive nature of pageants with others who may not be familiar?
I don't think it's fair to write that everything is great in the world of pageants or being a competitor but you have to focus on the good and learn from the bad. From competing I've gained the importance of priorities, knowing that true meaning of sacrifice, and appreciation from what is genuine. It's prepared me for adulthood more than anything I could have ever been a part of in life. I always share with others that I'm graduating in three years from college completely debt free because of the Miss Arkansas Organization.
The name of this magazine is Bravura.  "Bravura" is an artistic word for exceptional; in your opinion, what makes you "bravura"?
he most exceptional thing about me is that I've had travel and life experiences that set me apart from other twenty-one year olds. World travel with my family and living in six towns within Arkansas in short amount of time has instilled wisdom beyond my actual age. It impacts my sense of worth, my character, and the tenacity that I bring to each day.
Where can fans follow you on social media?
Stand Tall, Stand Proud! can be followed at the following links on social media:
Facebook Account: Stand Tall Stand Proud https://www.facebook.com/profile.php?id=100009225960978&ref=bookmarks
Instagram: @standtallstandproud
https://www.instagram.com/standtallstandproud/
Twitter Account: @standtallproud
https://twitter.com/standtallproud
What advice do you have for those who want to take part in pageants?
The best advice I can give anyone who wants to compete in pageants is to always be true to yourself. Never change for others or become something that you're not just to be rewarded with a crown. Titles expire and crowns tarnish, but integrity is everlasting.
What words of thanks do you have for those who have helped to bring you to where you are today  – a member of the Miss Arkansas Class of 2017?
I'm not sure there are words to thank the people who have helped bring me to the Miss Arkansas Class of 2017. Gratitude is many times is shown through action and I hope that each person feels the gratitude that I've shown them on this journey.
What final words, if any, do you have for the readers of Bravura Magazine?
In closing, I want to encourage others to take time and get to know even one member of our Miss Arkansas Class of 2017. You may not be able to meet them in person, but follow just one girls' platform and see what competing is about. Learn what makes them different from other young women you know. Learn to appreciate the system and the amount of work that each of us put into competing. I think the readers will be surprised at what a diverse group of young women we are.