The Road to Miss New Jersey 2017 – Celinda Ortega, Miss Bergen County
Celinda Ortega is the next contestant to be featured in our series, "The Road to Miss New Jersey," and she is the reining Miss Bergen County. The road to Miss New Jersey is an exciting one, and we are thrilled to share this series with all our readers. Over the next few weeks, you will have the chance to meet all of the beautifully talented ladies who are vying for the crown this June! Continue reading to learn more about Celinda!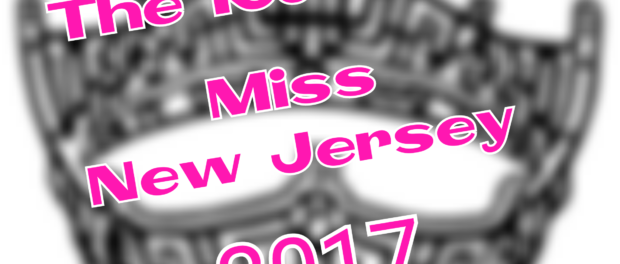 Please share with our readers your title & platform.
I am Miss Bergen County 2017, and my platform is Promoting Respect & Instilling Self-Esteem.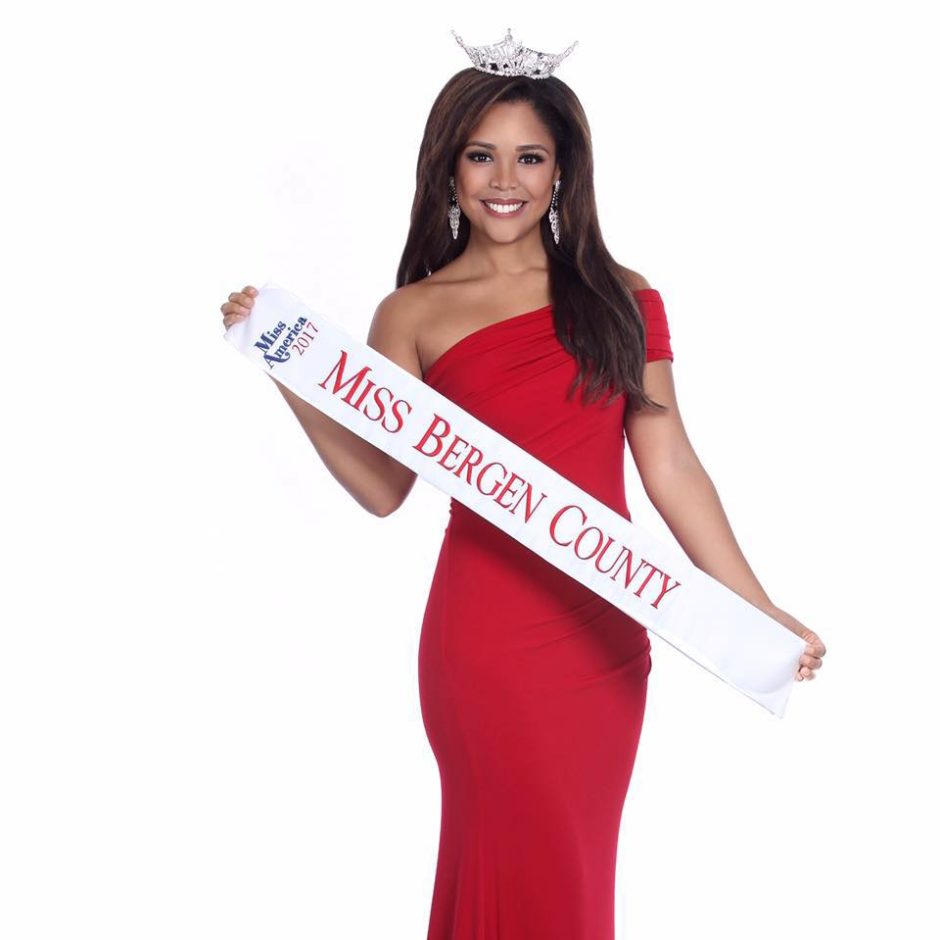 How long have you competed in pageants? How do you think you've personally grown with all your prior pageant experience?
I started competing in pageants at the age of 8. Although I did not place the first time, I learned valuable skills like speaking in front of an audience, better expressing myself in interviews, sportsmanship and gained precious friendships. Each time I competed I improved and exceeded my goal. Earning titles at the local, state, and eventually national level.
I learned so much from my experience as a national queen. I had the privilege to travel the country inspiring girls to reach their maximum potential and promoting important values, like embracing individuality and inner beauty. Not only did I help other girls, my pageant experience was also rewarding for my own self-growth. I realized I had a passion for motivating and mentoring youth. I grew as a communicator, expanded my confidence, and established friendships all throughout the country. For this, I am forever grateful for the benefits I've gained from my journey in pageantry.
When I completed my year of service as a national titleholder, I felt like I wasn't ready to retire from pageantry just yet. After looking into several other pageant systems to participate in, I fell in love with the mission and values of the Miss America Organization (MAO), and decided this was the system I wanted to represent. I competed and won my first local MAO preliminary pageant this past August. Having earned the Miss Bergen County 2017 title is such an honor and I look forward to furthering my self-growth in this organization!
In regards to your platform, why did you choose to go with this particular one?
For my platform, I decided to focus on my passion—empowering young girls. My personal experience of competing as a young girl and achieving success by focusing on my inner beauty and strengths, inspired me to create a series of workshops I like to call, P.R.A.I.S.E., which stands for Promoting Respect and Instilling Self-Esteem. Through my workshops, I cover relevant topics of interest to young girls while educating them on essential life skills like how to gain confidence, the importance of academic achievement, community service, and the value of inner beauty. Statistics show 7 out of 10 girls feel they are not good enough for society's standards, and 98% of girls in the world would never consider the word beautiful to describe themselves. Statistics like these motivate me to change the way girls perceive their self-worth.
How has working alongside your platform made you into a stronger person?
Although my objective in mentoring is to help build the self-esteem of others, I grow in the process as well.  It's rewarding to see the girls I interact with transform and develop emotionally and socially through this program. It brings me joy seeing my students succeed and pursue their strengths and goals.  Their journeys inspire me and excite me. Building strong female leaders has resulted in the participants becoming more independent and confident in themselves. It also allows me to become a stronger and more knowledgeable role model.
What have you learned from your current Miss New Jersey, Brenna Weick, which you hope to carry with you if you were to win the title of Miss New Jersey?
Brenna has been such a great role model to me. She is genuine, intelligent, always willing to help others, and a fellow Harry Potter enthusiast! Her determination to succeed is also inspiring! She sets her goals and goes after them full-force! If I am to carry on the job of Miss New Jersey, I plan to apply that same tenacity and selflessness throughout my year of service.
As a title-holder, what is one of the single-most important messages, which you think you convey to your followers?
I believe we each have a purpose and a message to convey. As a titleholder, I thrive on spreading the message of my platform, as well as  encouraging everyone I meet to make a positive difference in their own way by giving back to causes they are passionate about. Service being one of the "4 points of the crown", I feel it's my responsibility to promote community service.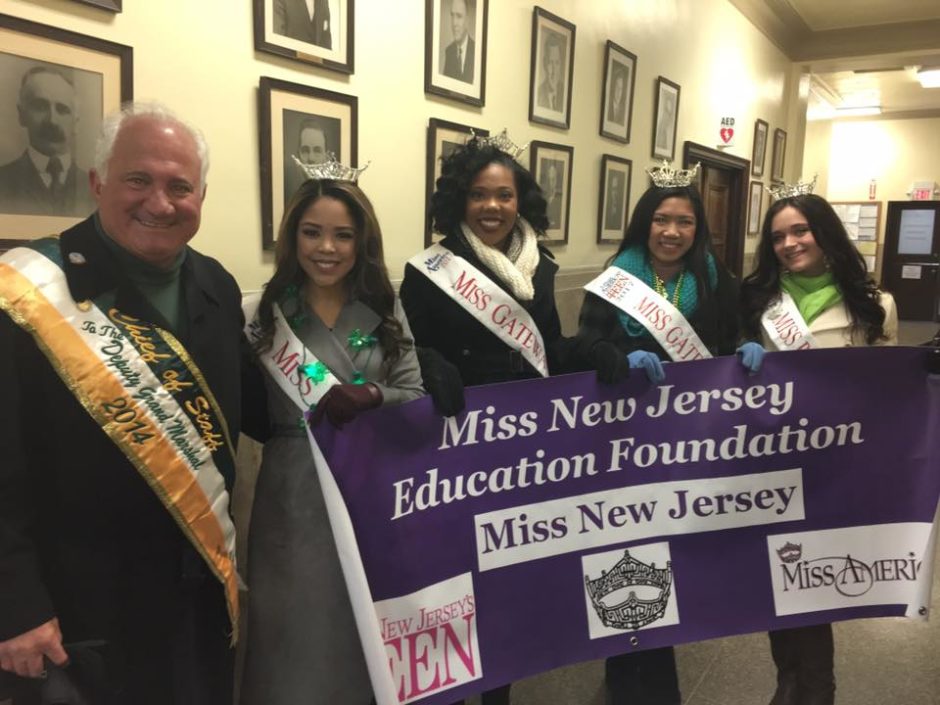 If you were to win the title of Miss New Jersey, what is the one thing that you would strive the hardest to accomplish?
One of the most important goals I want to accomplish as Miss New Jersey is to expand my platform to reach a larger audience and to help people realize the importance of empowering youth to focus on their strengths, inner-qualities and self-respect. The more youth exposed to this message, the stronger and more positive adults they will become. I envision this being a nation-wide movement allowing kids to utilize the skills learned to achieve success and create positive change.
Imagine you're competing for Miss America, and your roommate has never visited New Jersey; how would you describe your state to your roommate?
One of the most special aspects of New Jersey is the geographic and demographic diversity. I am so grateful to have grown up surrounded by farms, beaches, major cities, and live among people from all different walks of life. There's a little bit of everything here and it's worth touring and experiencing the different cultures and locations of our state. I would also have to take my roommate shopping to one of the many great shopping malls after enjoying a delicious brunch at a local diner!
If you could place three items in a time capsule, which represent the women of today, what would they be and why?
First, I would place a book that highlights some of the most influential women in recent history. In the Company of Women: Inspiration and Advice from over 100 Makers, Artists, and Entrepreneurs by Grace Bonney is a great one!
The second item would be a portable DVD player with a recent Miss America DVD inside.  The titleholders of the Miss America Organization each have unique talents and passions, they're educated young women with outstanding goals, and all in all, they're great representatives of women today. I believe whoever opens the capsule will be amazed by the accomplishments and talents of all the titleholders.
The third item would be a smart-phone with apps that many women use today to organize and enhance their busy, multifaceted lives.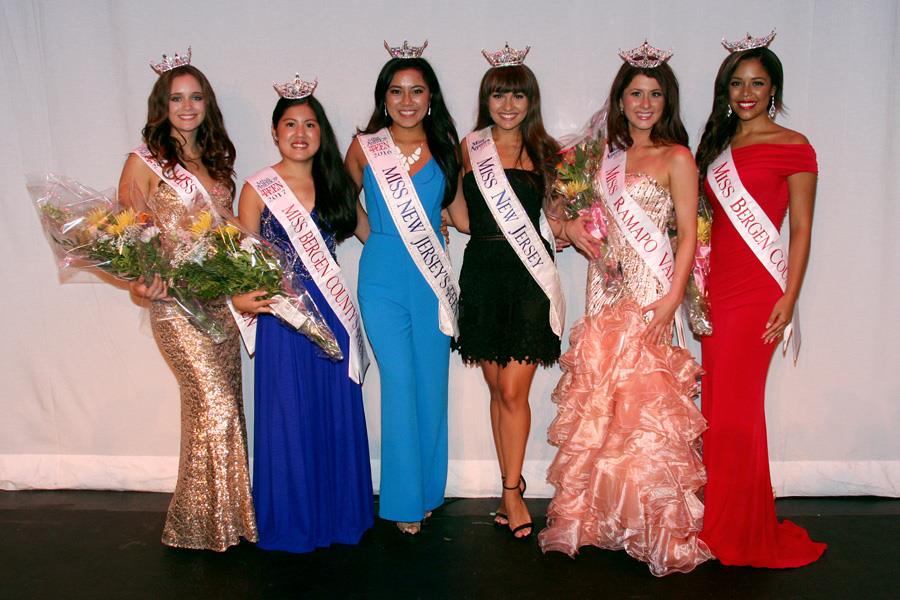 Because of media, many people tend to look at pageant with a very scrutinizing option; For you. personally, what have been some of the biggest benefits of being a part of the Miss America Organization. And how would you share the positive nature of pageants with others who may not be familiar?
There are many people who do not understand the benefits of competing in pageants, but I can personally attest to the fact that being involved in the MAO has shaped me to become the strong, confident woman I am today. Additionally, the MAO is the largest provider of scholarship assistance for young women in the nation and honor women's commitment to service. Whenever I encounter someone who does not see the positive nature of pageantry, I love to tell my story, and explain how much hard work, perseverance, and selflessness go into earning a crown. I also like to share how it helps develop one's leadership and communication skills. Overall, I make sure I represent the MAO with integrity at every appearance.
"Bravura" is an artistic word for exceptional; in your opinion, what makes you "bravura"?
My commitment to helping youth grow into strong, confident, leaders makes me "bravura".  It's one thing to improve on one's own self-esteem, but I believe it's exceptional, not to mention rewarding, to assist others in doing the same. I believe being supportive and selfless makes me "bravura".
Where can fans follow you on social media?
Stay updated on my year of service and road to Miss New Jersey by liking my Facebook pages: @MissBergenCounty2017 @MissBergenCountyScholarshipPageant and following my Instagram: @CelindaOrtega
What advice do you have for those who want to take part in pageants?
There is no one definition of a pageant girl. I've heard girls say they feel like they don't fit the mold of a "pageant girl". However, I believe every girl has a uniqueness about her that can bring value to the MAO, and the benefits you gain from pageantry are extraordinary! Your confidence increases, your communication and leadership skills get sharpened, it's the perfect opportunity to make friends with so many other ambitious, intelligent, talented girls like yourself, and education and service are praised and encouraged! Being a pageant girl has allowed me to push myself mentally, physically, and emotionally to become the best version of myself that I can be, which is why I recommend pageantry to every girl I meet. With hard work, confidence, and staying true to yourself, you too can be a remarkable titleholder.
What words of thanks do you have for those who have helped to bring you to where you are today in the Miss New Jersey Class of 2017?
I cannot give enough thanks to my family for being so supportive and encouraging throughout my entire journey. I would also love to thank my directors, Elise, Julie, and Lori, for doing an excellent job guiding me through my first time on the road to Miss New Jersey!
What final words do you have for the readers of Bravura Magazine?
Thank you, Bravura Magazine for creating 'The Road to Miss New Jersey' series and promoting the local titleholders' stories with your readers.  I am grateful for the opportunity to share my pageant experience, platform, and the positives of pageantry.  To the readers, go after your goals with full-force no matter how big or "far-fetched" they may seem to others. You either win or you learn! Take the leap of faith and you'll be bravura!

To learn more about the Miss New Jersey pageant and support the Miss New Jersey Education Foundation, please click here. To learn more about the Miss New Jersey golf outing, please click here.