The Road to Miss Arkansas- Courtney DeVane, Miss Greater Hot Springs
Courtney DeVane is the next contestant to be featured as part of our series, "The Road to Miss Arkansas." Continue reading to learn more about Courtney, her journey to the crown and much more!

Please share with our readers your platform along with a brief description of what it is.
My platform is "Keeping School smART: Promoting the Arts in Schools." Music and art play a key role in the development of the minds and creativity of young people which is why I believe it is imperative to continue funding throughout the country for art programs in our schools. I seek to raise support for the arts as well as encourage kids to get involved in the arts in their own schools.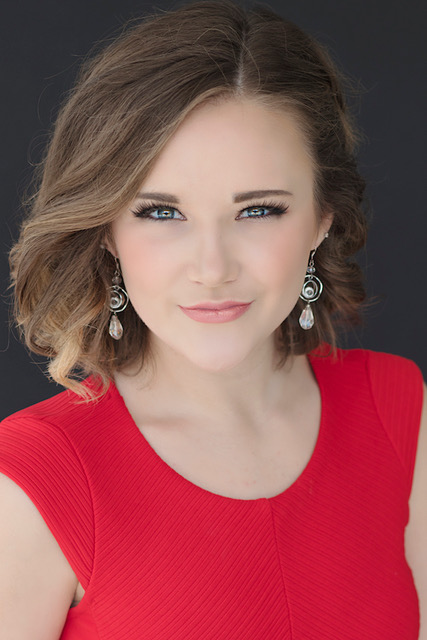 How long have you competed in pageants? How do you think you've personally grown with all your prior pageant experience?
I have competed in a small handful of pageants, my first being when I was in kindergarten. Pageants really began to influence me and my character when I competed in them starting in high school. Through my experience I have learned the importance of making an impact on your community. Pageants have also helped me grow in maturity and professionalism.
In regards to your platform, why did you choose to go with this particular one?
I chose my platform because of my own passion for the arts and the wonderful opportunities I have had because of my education in the arts. Music and theatre have been a large part of my life, and I have seen firsthand the impact it has on young people.
How has working alongside your platform made you into a stronger person?
Working alongside my platform has challenged me to find ways to make a difference in the lives of others. I have loved getting the opportunity to speak to others and grow in my public speaking abilities, and also spending time getting to know young kids.
What have you learned from your current Miss Arkansas, which you hope to carry with you if you were to win the title of  Miss Arkansas?
The biggest thing I admire about both our Miss Arkansas Savannah Skidmore and our Miss America Savvy Shields is their character. Both women carry themselves with such poise and kindness that I hope to also embody if I were to be the next Miss Arkansas.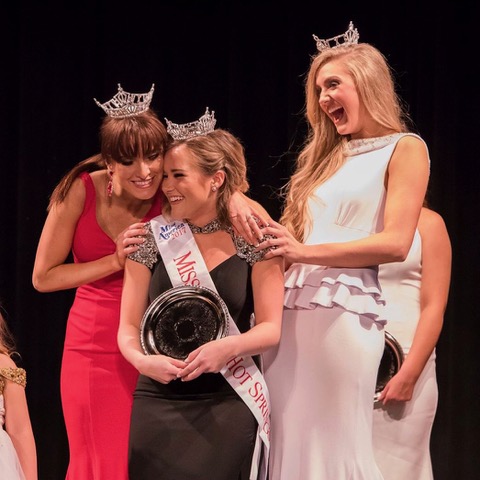 As a titleholder, what is one of the single-most important messages, which you think you convey to your followers?
I believe as a titleholder the most important thing to remember is to be humble. I am so grateful for the opportunities I have been given, and I think it is important to never take them for granted.
If you were to win the title of Miss Arkansas, what is the one thing which you would strive the hardest to accomplish?
If I were to be crowned Miss Arkansas, I would strive to the hardest to make an influence on young people. I would hope to set an example of success and service for young people to follow.
Imagine you're competing for Miss America, and your roommate has never visited Arkansas; how would you describe your state to your roommate?
I would describe Arkansas as a hidden gem. There is so much beauty and love throughout our state that I believe is so unique and so special. The beauty of nature across the state is breathtaking, and the people have the most loving and welcoming souls.
If you could place three items in a time capsule, which represent the women of today, what would they be and why?
If I could place three items in a time capsule to represent the woman of today they would be a weight, a phone, and a book. I would chose a weight to symbolize our strength and perseverance, a phone to represent our communication skills, and a book to show how far we have come in education and the success our generation is creating for themselves.
Because of media, many people tend to look at pageant with a very scrutinizing opinion; For you. personally, what have been some of the biggest benefits of being a part of the Miss America Organization. And how would you share the positive nature of pageants with others who may not be familiar?
The Miss America Organization opens so many doors for young women like myself. Being apart of this organization has given me the opportunity to better myself and my community in the best ways possible. This organization truly does strive for style, success, scholarship, and service, and it has been inspiring to get to know all of the women who embody these things.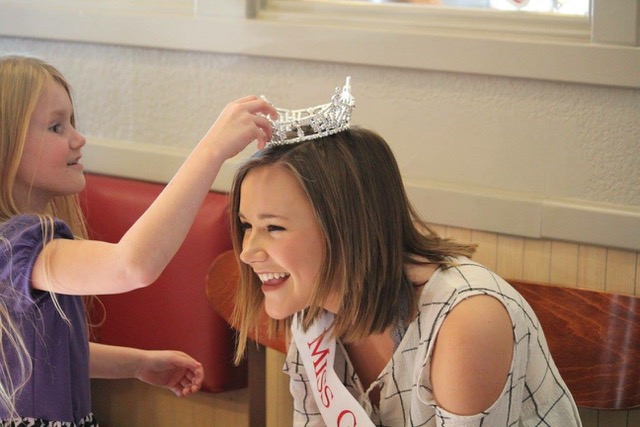 The name of this magazine is Bravura.  "Bravura" is an artistic word for exceptional; in your opinion, what makes you "bravura"?
What makes me "bravura" is my passion. I put my whole heart and soul into the things that are important to me, and doing so had led me to my successes.
Where can fans follow you on social media?
Instagram: @missgreaterhotsprings2017
https://www.instagram.com/missgreaterhotsprings2017/
Facebook: Miss Greater Hot Springs Courtney DeVane
https://www.facebook.com/missgreaterhotsprings2017/

What advice do you have for those who want to take part in pageants?
My advice to anyone who wishes to compete in pageants is be confident and true to yourself. There are so many wonderful things to gain by competing in pageants whether you win or lose.
What words of thanks do you have for those who have helped to bring you to where you are today  – a member of the Miss Arkansas Class of 2017?
I am so thankful to those who have helped me on my journey. I would not be able to do an of this without my wonderful friends, family, supports, and especially my sponsors. The Miss Arkansas Organization is so lucky to have such wonderful and generous sponsors, and I am truly grateful to have been given so many blessings as Miss Greater Hot Springs.
What final words, if any, do you have for the readers of Bravura Magazine?
Thank you so much for reading my story!